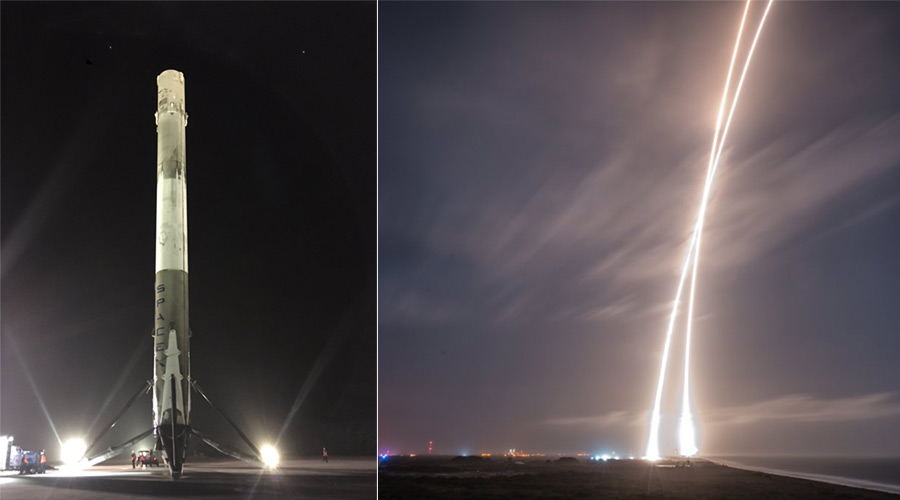 UPDATE: SpaceX successfully completed both the primary mission of setting to orbit 11 ORBCOMM satellites and the secondary mission of landing the first stage of Falcon 9 rocket with pinpoint accuracy and no damage. You can watch the full webcast below.
SpaceX is targeted to launch the ORBCOMM-2 Mission today, December 21st, 2015, from the SpaceX launch pad at Cape Canaveral Air Force Station in Florida. The launch will be broadcast live beginning at approximately 8:05pm ET with the five minute launch window opening at 8:29pm ET.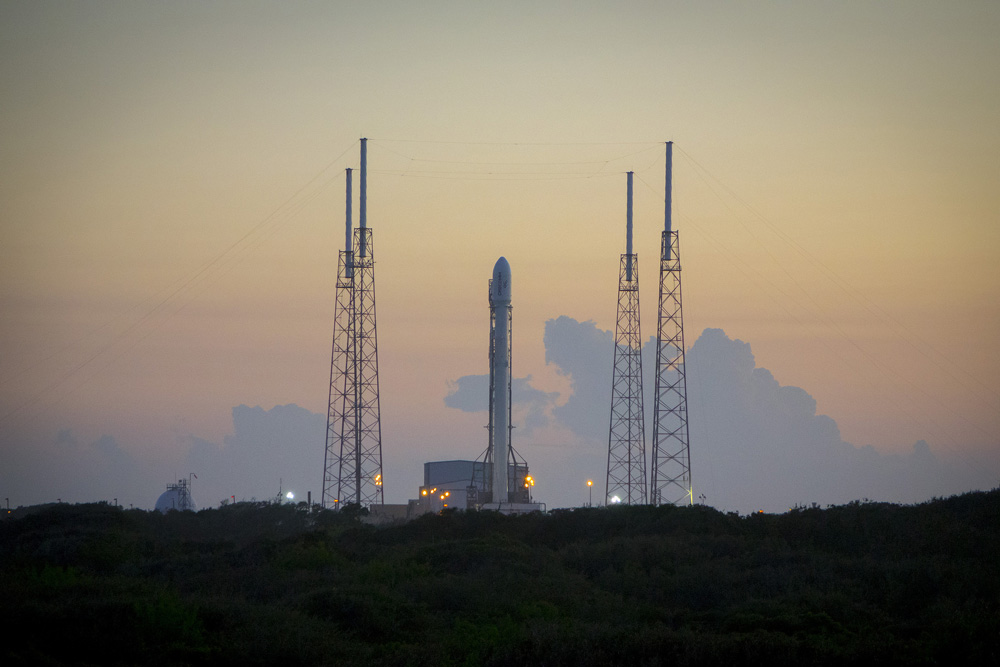 You can watch the live webcast below, or follow it on www.spacex.com/webcast.
With this mission, SpaceX's Falcon 9 rocket will deliver 11 satellites to low-Earth orbit for ORBCOMM, a global provider of Machine-to-Machine (M2M) communication and Internet of Things (IoT) solutions.
This mission also marks SpaceX's return-to-flight as well as its first attempt to land a first stage on land. The landing of the first stage is a secondary test objective.
SpaceX previously attempted to land the first stage of Falcon 9 on a barge and each attempt was getting closer to success until the June 8 accident. Today's launch will be the return to flight for Falcon 9 although now the rocket is quite a different version called Falcon 9 v1.1 full thrust (or v1.2). The new booster is bigger and features more powerful Merlin 1D (and 1D vacuum) engines, while more (and more densely stored) propellant resulting a better thrust to weight ratio and an overall improvement by 30%.
The increase in performance facilitates the land recovery (the rocket has to cover a bigger distance while returning). Recovery on land was part of SpaceX roadmap from the start, it was demonstrated on early conceptual videos about their future reusable launch system and mentioned as part of the operation for falcon heavy (more details here).
tags:
c-Space
,
SpaceX
--- Robohub Editors