Investing in robots; China's robotics acquisitions; robot designed to hurt; exoskeleton for kids; Russian bot escapes testing ground; 3-DP in space and more. Find out what's happening in our robotics universe this week.
Want to invest in the robot uprising? Here's how (WIRED)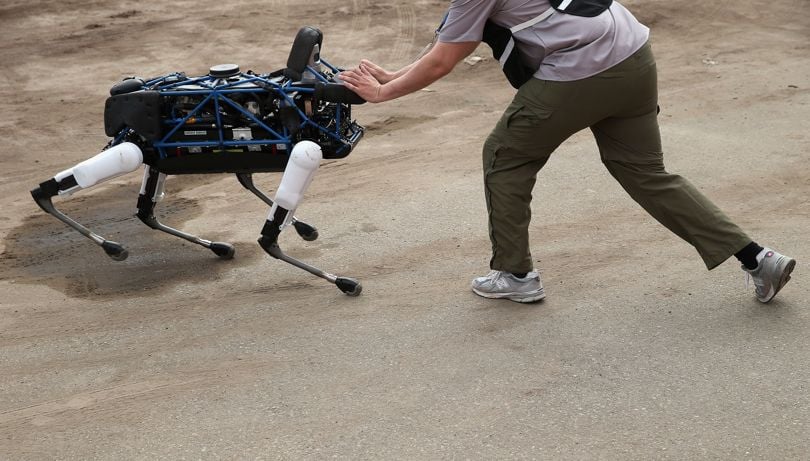 An interesting new option for those thinking about investing in robotics was revealed this week.
Dubbed Motif, it's "a concept-driven trading platform that creates intelligently weighted baskets of up to 30 stocks or exchange-traded funds — called 'motifs' — that you can buy into for $9.95."
Motif's major innovation is letting individuals own fractions of shares in company, something that's typically not possible when buying stocks on the open market. Users can invest, say, $300 in a motif containing a weighted basket of 30 different company stocks, each of whose share prices could be tens or hundreds of dollars, and constantly fluctuating. Motif's technology makes it possible for individuals to immediately own the underlying fractions of shares contained in the basket at the point of purchase.
Motif also gives individual investors fractional ownership on single shares, allowing a user with only $300 to still buy a piece of Alphabet (formerly known as Google) even though a single share is currently trading at more than $700.
Walia wouldn't go into details about how exactly this works as he says there are several other startups interested in cloning his technology. What he will say is that Motif doesn't aggregate trades. "We have a lot of patents", he adds.
China continues to invest in European Industrial Automation (Robotics Business Review)
With so many Chinese firms investing in Western robotics companies, this article offers a timely breakdown of the most important recent acquisitions and offers.
AGIC Capital is spending €100 million ($113 million) to acquire a majority stake in Gimatic SRL, which makes end-of-arm tools for robotic arms.
Italy-based Gimatic supplies actuators, grippers, sensors, and plastic injection-molding equipment to the automotive, electronics, food, and pharmaceuticals industries. It has more than 100 patents and facilities worldwide, and its revenue has grown by more than 20 percent over the past three years.
This robot intentionally hurts people—and makes them bleed (Fast Company)
Alexander Reben, a Berkeley, California-based roboticists and artist, has created a tabletop robot that's designed to hurt people –and generate a conversation among roboticists, ethicists, lawyers, and other stakeholders about the challenges robotics could present in the future.
Before you bar your doors and windows, let's define the terms: The harm caused by Reben's robot is nothing more than a pinprick, albeit one delivered at high speed, causing the maximum amount of pain a small needle can inflict on a fingertip.
And interestingly, he designed the machine so that injury is inflicted randomly. Sometimes the robot strikes. Sometimes it doesn't. Even Reben, when he exposes his fingertip to danger, has no idea if he'll end up shedding blood or not.
"No one has actually made a robot that was built to intentionally hurt and injure someone," Reben claims in a giant room on the top floor of the beautiful Victorian mansion where he lives and works as a member of Stochastic Labs, a Berkeley arts, technology, and science events incubator. "I wanted to make a robot that does this that actually exists… It was important to take it out of the thought experiment realm into reality, because once something exists in the world, you have to confront it. It becomes more urgent. You can't just pontificate about it."
The headline on this story is slightly misleading, inasmuch as robots do not possess 'intentionality' in any human sense. Robots act in accordance with their design and they follow instructions.
If you've been following our ISO/TS 15066 coverage, you'll have noticed that the new ISO document incorporates the results of a University of Mainz study that developed force and pressure limits for 29 body areas. Designed to minimize harm should any contact occur between a human and a robot in a collaborative environment, the study helps designers and integrators to perform risk assessments for collaborative robot systems.
ISO/TS 15066 was six years in the making and received input from leading robotics experts from all over the world. So, while the artist's project is interesting and cool, the conversation around safety issues has been going on for quite some time among roboticists.
Spanish researchers design child exoskeleton (R&D)
Spinal muscular atrophy (SMA) is a genetic condition defined by muscle weakness, which often makes locomotion difficult for sufferers.
The good news is that the Spanish National Research Council and spin-off company Marsi Bionics have created an exoskeleton for children with SMA aged between ages three and 14. Marsi's intelligent exoskeleton is currently in the preclinical phase, but if it's successful, researchers hope that as well as helping with locomotion, the device could stave off secondary effects from the condition, such as scoliosis.
The exoskeleton fits around the child's legs and torso, and consists of five motors in each leg that act as muscles, providing strength for the child to stand upright and walk.
"Our model includes intelligent joints which alter the brace's rigidity automatically and adapt to the symptoms of each individual child … whenever required," said Elena Garcia, part of the research council's Automatics and Robotics Centre, in a statement.
Additionally, the apparatus is highly sensitive to a child's intended movement and acts accordingly. It's powered by a battery with a five-hour lifespan.
"The number one drawback in developing this type of pediatric exoskeleton is that the symptoms of neuromuscular illnesses—such as spinal muscular atrophy—change over time, as much in the articulation as in the body," Garcia said in a statement. "That's why it's fundamental to have an exoskeleton capable of independently adapting to these changes."
Robot escapes testing grounds in Russia (Sputnik)
Oh boy.
Robots be rolling. I think somebody's trolling.
Reports emerged this week of a Russian robot 'escaping' testing grounds and finding its way onto the street, where its batteries went flat and the robot held up traffic until the police arrived. What do you think? Real or a publicity stunt?
The escape occurred due to a gate left open by an engineer, local media said. The robot had moved some 50 meters (160 feet) by the time its charge ran out, according to reports.
The loss was noticed almost an hour later, by which time the robot caused a minor traffic jam and gathered a crowd, with the police eventually arriving.
Space Station's commercial 3D printer makes its 1st tool (Space.com)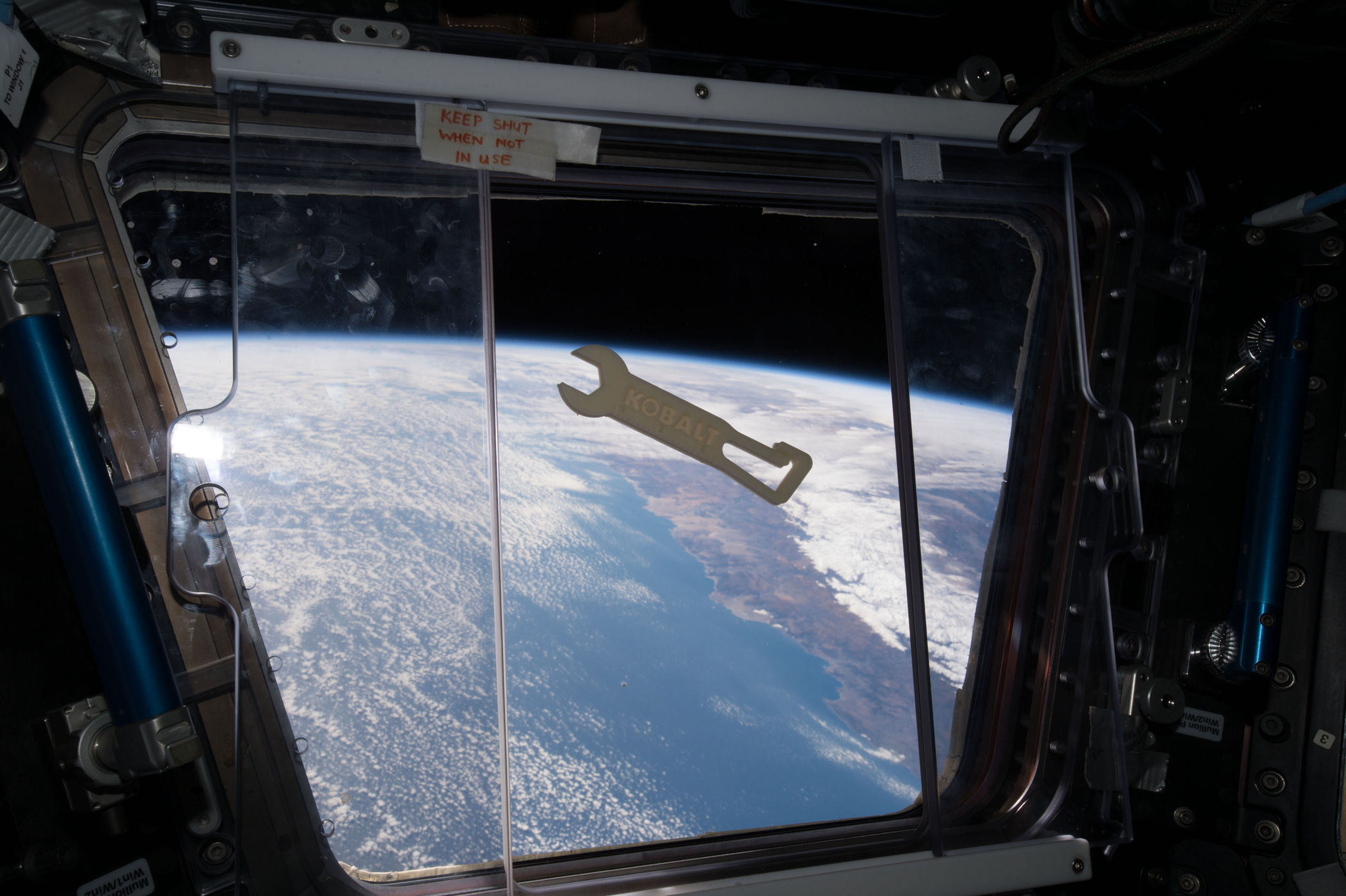 The machine, known as the Additive Manufacturing Facility (AMF), was installed aboard the International Space Station (ISS) in late April. And last week, it printed out its first tool — a wrench that astronauts can use to do maintenance work aboard the orbiting lab.
The wrench was made with a special off-Earth feature — a fastening clip that should help astronauts keep track of the tool in zero g.
The AMF was built by California-based company Made In Space, which also constructed the only other 3D printer ever sent to space.
And Finally…
Infographic: The making of a collaborative robot (Robohub via National Science Foundation)
How will bots make money? Here are 7 business models (Venture Beat)
How To Buy A Drone [Infographic] (Drone360)
First Surgical Robot from Secretive Startup Auris Cleared for Use (IEEE Spectrum)
Jibo "social" robot to ship in October (Liliputing)
Pepper the robot begins work in Belgian hospitals (Daily Mail)
British, Indian scientists to use underwater robots in study of subcontinent's monsoon (Japan Times) 
tags:
AI
,
Artificial Intelligence
,
exoskeleton for kids
,
Robohub
,
tool made in space station
,
What's new in robotics
---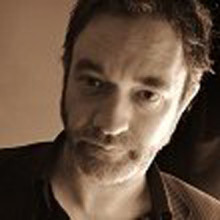 Emmet Cole
A freelance robotics writer since 2006, Emmet is an Economist contributor, and a regular contributor to Robotics Business Review and Robotics Trends.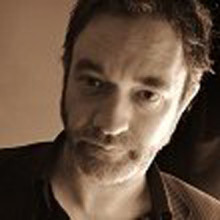 Emmet Cole A freelance robotics writer since 2006, Emmet is an Economist contributor, and a regular contributor to Robotics Business Review and Robotics Trends.
---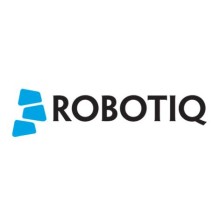 Robotiq Inc.
Robotiq's mission is to free human hands from tedious tasks so companies and workers can focus where they truly create value.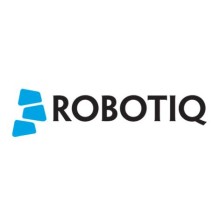 Robotiq Inc. Robotiq's mission is to free human hands from tedious tasks so companies and workers can focus where they truly create value.