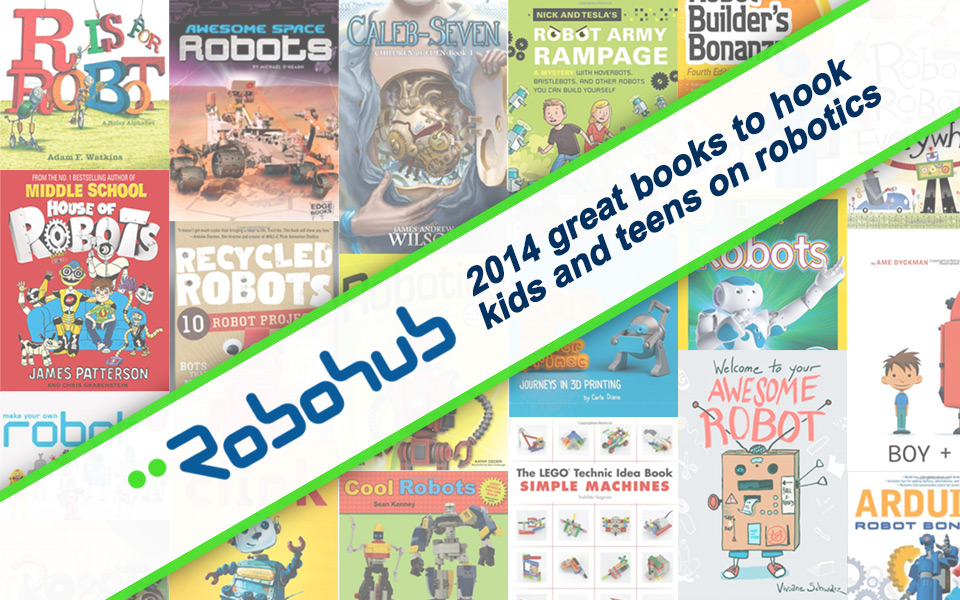 Kids love robots! And they love reading too. Ranging from preschool to teen, this selection of books includes fiction and nonfiction, activity books and maker manuals, all to help inspire the kids in your life to get into robotics.
2-5 years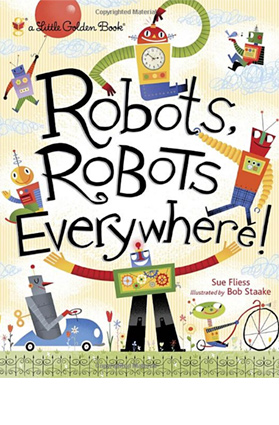 "On the ground and in the air, Robots, robots everywhere! . . . Up in space, beneath the seas, Robots make discoveries . . ." A nice little board book for little kids.
2-5 years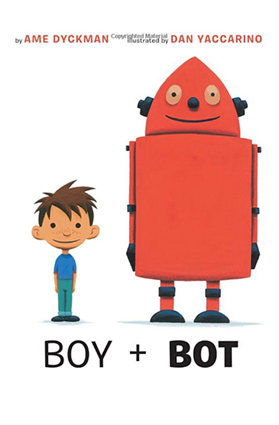 A sweet story about a boy and his bot – a great bedtime story for little ones.
3-5 years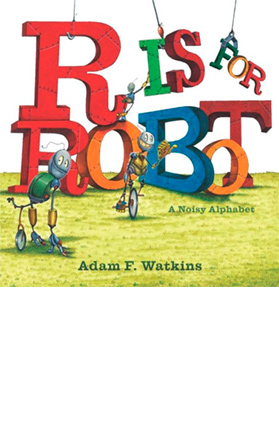 Robots build the alphabet! Featuring hilarious robots making goofy noises, this book is perfect for young readers.
4-8 years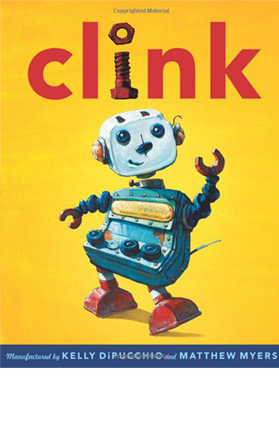 When this robot goes out of date, a child helps him find a new lease in life. From the award-winning author of Corduroy.
4 years and up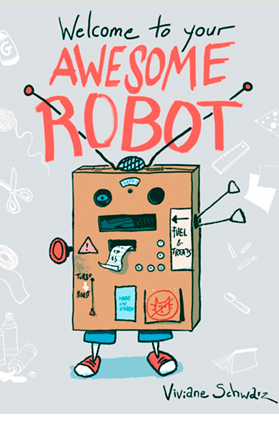 A girl and her mother turn a simple cardboard box into the robot of their dreams. Half story book, half activity book, this is perfect material for a fun family activity day or a kids workshop.
4-8 years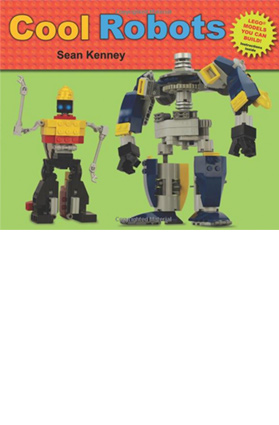 Simple descriptions and designs for creating your own Lego robots.
6-9 years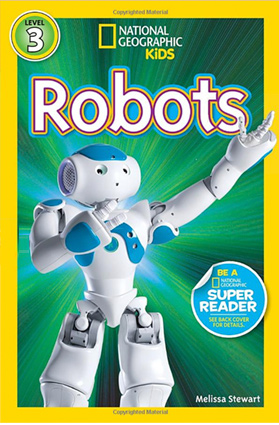 Photo-packed book showing kids real robots, and the science behind them.
8 years and up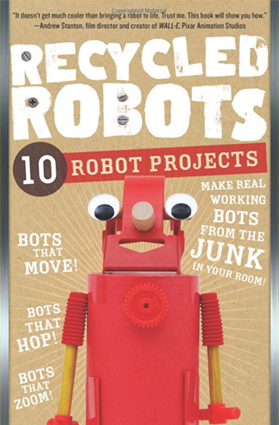 How to make ten different robots—that move—out of the most ordinary things from around the house.
8 years and up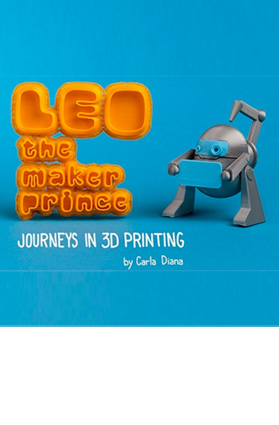 LEO the Maker Prince teaches children (both young and old) about 3D printing.
Ages 8-12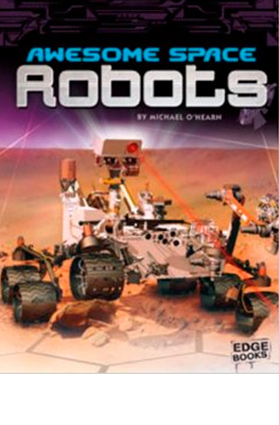 Learn about incredible space robots and the amazing things that they have discovered about our solar system.
Ages 8-12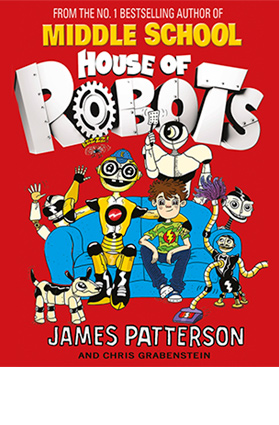 Sammy's mother is an inventor, and their house is filled with her robots, which do everything from housework to tutoring. Plenty of humor of the same genre as Diary of a Wimpy Kid.
8 years and up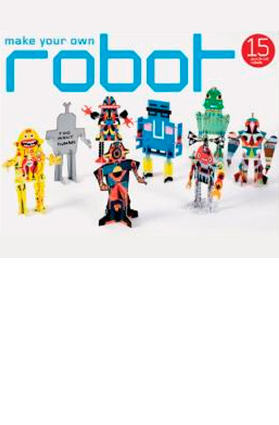 Fifteen colorful punch-out robot designs with interchangeable parts make a great rainy day activity.
9-12 years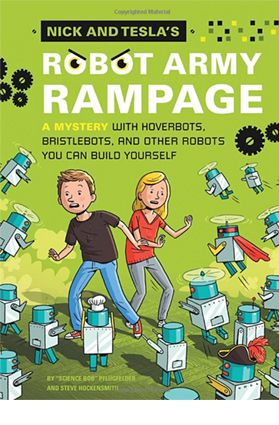 A mystery story that contains the blueprints to build five different robots projects. Make bristlebots that buzz, hoverbots that float above the ground, battlebots that duke it out, and more! Can Nick and Tesla catch the criminal mastermind—and foil his army of rampaging robots—before it's too late?
9-12 year olds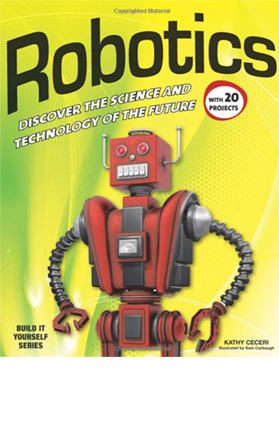 Step-by-step instructions for building real robot models using ordinary craft materials and parts salvaged from recycled toys and other household devices. Kids will learn how to create working robot hands, hydraulic arms, sensors, solar-powered robots, light-seeking robots and more.
10 years and up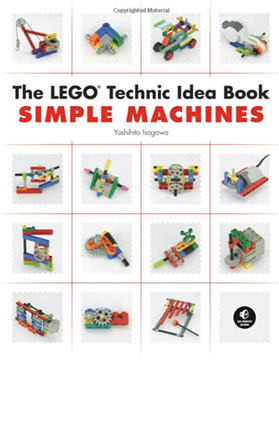 A collection of hundreds of working examples of simple Technic models of gears, shafts, pulleys, turntables, connectors, that you can build based on their pictures alone.
12 years and up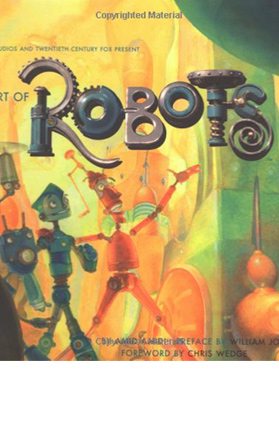 A look at the early visual development of the Pixar film Robots. If you loved the movie, you'll love the book.
12 years and up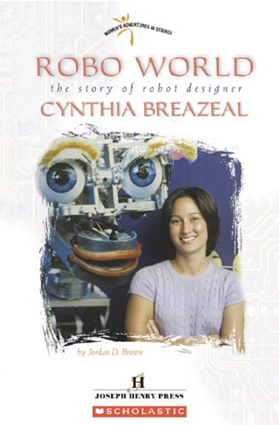 Who could be more inspiring to a budding young roboticist than sociable robotics expert Cynthia Breazeal? Though this book was written in 2005 and looks at her earlier work, Jibo's emergence is bound to make this book resonate once again. If you're looking to inspire a girl, check out also Dazzling Women Designers by Jill Bryant.
Ages 12 and up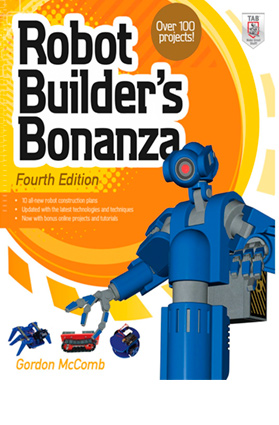 A classic introduction to building robots – now in its 4th edition. Well organized, easy to understand and fun!
Ages 12 and up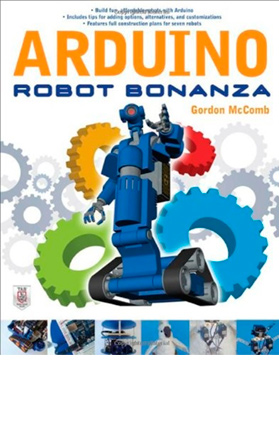 An easy and fun introduction to building Arduino by the author of the classic Robot Builder's Bonanza – no special tools or knowledge required!
Ages 12 and up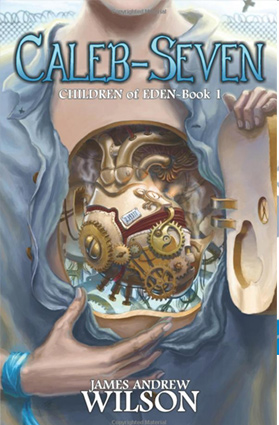 Caleb-Seven isn't just another robot, he's been created to be given to the king, who is childless, and who wants this robot to be blank slate that can be molded into a surrogate son. But Caleb is bent on escaping his fate.
Robohub is an online platform that brings together leading communicators in robotics research, start-ups, business, and education from around the world. Learn more about us here. If you liked this article, you may also be interested in:
See all the latest robotics news on Robohub, or sign up for our weekly newsletter.
tags:
Books
,
c-Education-DIY
,
cx-Arts-Entertainment
,
holiday shopping
,
robot gifts
,
STEM education
---