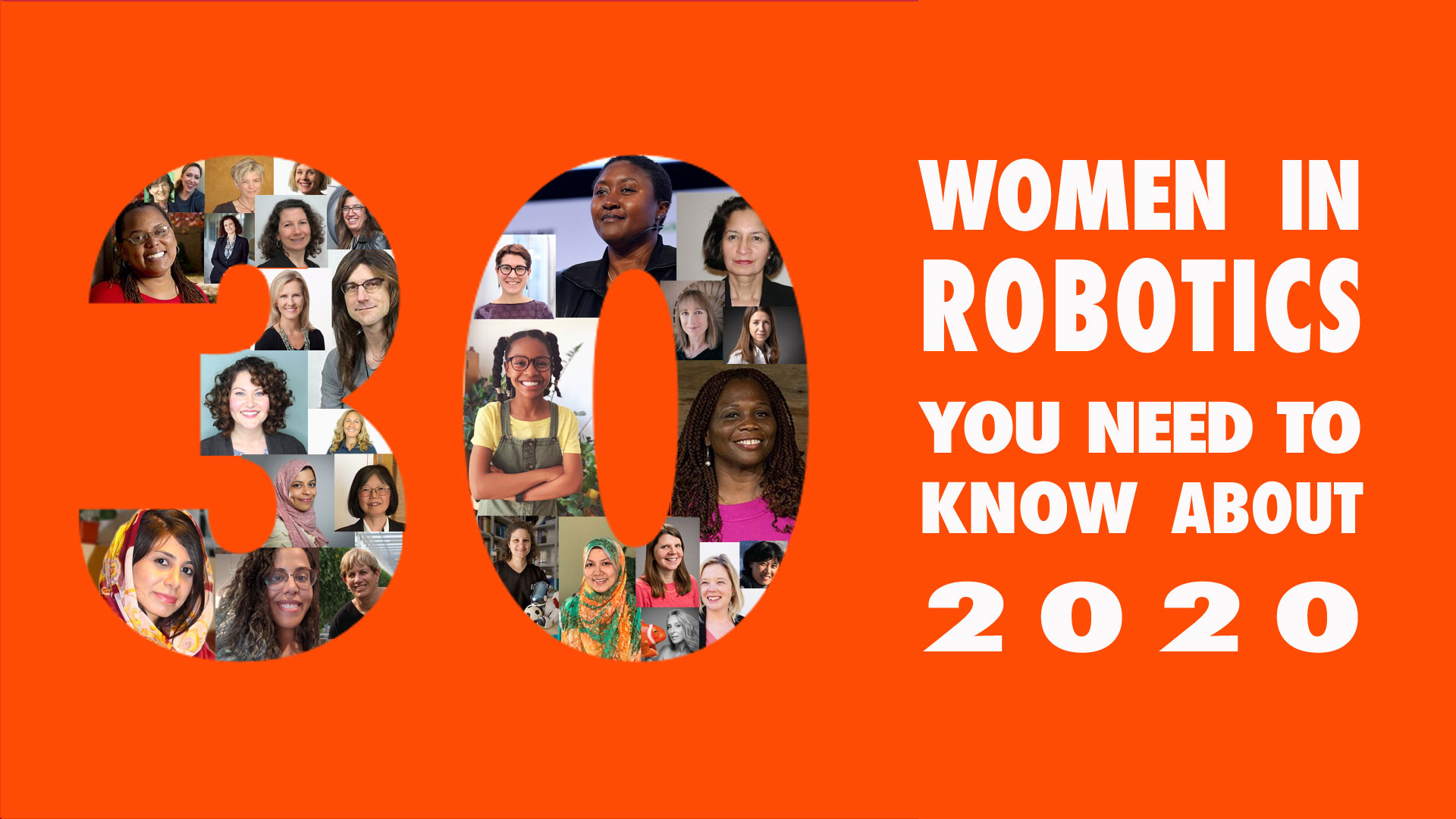 It's Ada Lovelace Day and once again we're delighted to introduce you to "30 women in robotics you need to know about"! From 13 year old Avye Couloute to Bala Krishnamurthy who worked alongside the 'Father of Robotics' Joseph Engelberger in the 1970s & 1980s, these women showcase a wide range of roles in robotics. We hope these short bios will provide a world of inspiration, in our eighth Women in Robotics list! 
In 2020, we showcase women in robotics in China, Japan, Malaysia, Israel, Australia, Canada, United States, United Kingdom, Switzerland, Israel, Norway, Spain, The Netherlands, India and Iran. There are researchers, industry leaders, and artists. Some women are at the start of their careers, while others have literally written the book, the program or the standards.
We publish this list because the lack of visibility of women in robotics leads to the unconscious perception that women aren't making newsworthy contributions. We encourage you to use our lists to help find women for keynotes, panels, interviews etc. Sadly, the daily experience of most women in robotics still looks like this famous NASA control room shot from the 1969 Apollo 11 moon landing, with one solitary woman in the team. It has taken sixty years for the trailblazers like Joann Morgan, Katherine G. Johnson, Dorothy Vaughan, Mary Jackson and Poppy Northcutt to become well known. And finally now we have a woman, Charlie Blackwell-Thompson, serving as Launch Director for the upcoming Artemis Mission, and another, Gwynne Shotwell, serving as President and COO of SpaceX.
In 2019, women still accounted for less than a quarter (23.6%) of those working in natural and applied sciences and related occupations. In these occupations, women earned, on average, \$0.76 to every \$1.00 earned by men in annual wages, salaries, and commissions in 2018. [ref Catalyst.org ]
This issue is even more pervasive and devastating if you are a person of color. We have always strived to showcase a wide range of origins and ethnicities in our annual list, and this year, as well as four African American roboticists, our list includes the first African American female CEO of a company valued over $1Billion USD. This is just a small step forward, but we're pleased to announce the recent launch of the Black in Robotics organization, as well as greater recognition of the citation problem.
The citation problem is expected to significantly disadvantage women and people of color due to the historical lack of women followed by the recent growth of large scientific teams, multiplying exclusion. For example, Nature recently published a paper on the impact of NumPy, a significant scientific resource. NumPy was originally developed by many contributors. But the authoritative citation is likely to belong to this description paper, which has 26 authors, all male. [ref Space Australia]
On a positive note, many individuals and organizations intentionally try to reverse this bias. For example, Tulane University just published a guide to help you calculate how much of your reading list includes female authors and a citation guide, similar to the CiteHer campaign from BlackComputeher.org.  And as Bram Vanderborght, editor of IEEE Robotics and Automation magazine pointed out in the March 2020 issue, "Scientists are starting to consider how gender biases materialize in physical robots. The danger is that robot makers, consciously or not, may reinforce gender stereotypes and inadvertently create even greater deterrents for young, underrepresented people interested in joining our field."
We hope you are inspired by these profiles, and if you want to work in robotics too, please join us at Women in Robotics. We are now a 501(c)(3) non-profit organization, but even so, this post wouldn't be possible if not for the hard work of volunteers; Andra Keay, Hallie Siegel, Sabine Hauert, Sunita Pokharel, Ioannis Erripis, Ron Thalanki and Daniel Carrillo Zapata.
Fatemeh Pahlevan Aghababa CTO and co-founder at Intelize | Technical Committee Head of International Robocup Federation | Technical Lead at Farakav co.


Fatemeh Pahlevan Aghababa is CTO and co-founder of Intelize startup which provides AI-powered solutions such as Ribona whose mission is to make a difference in Industry 4.0 via novel technologies. She is an active researcher in intelligent systems and cognitive robotic fields, and received the Silvia Coradeschi Robocup Award for "the young female scientists with distinguishing research in AI and robotics". She is the Technical Committee Head of the International Robocup Federation, and has won the RoboCup World Championship for two consecutive years in Rescue Simulation League. Pahlevan was named among Rising Stars in VentureBeat's Women in AI Awards.
Ariel Anders

Roboticist – Robust.AI

Ariel Anders is a black feminist roboticist who enjoys spending time with her family and artistic self-expression. Anders is the first roboticist hired at Robust.AI, an early stage robotics startup building the world's first industrial grade cognitive engine. Anders received a BS in Computer Engineering from UC Santa Cruz and her Doctorate in Computer Science from MIT, where she taught project-based collaborative robotics courses, developed an iOS app for people with vision impairment, and received a grant to install therapy lamps across campus. Her research focused on reliable robotic manipulation with the vision of enabling household helpers.
Carlotta Berry

Professor of Electrical and Computer Engineering – Rose-Hulman Institute of Technology

Carlotta Berry, professor at Rose-Hulman Institute of Technology, helped found and co-directs the Rose Building Undergraduate Diversity (ROSE-BUD) program with a goal of recruitment, retention and professional development of historically marginalized and minoritized populations in computer science, computer, electrical and computer engineering. Berry also worked with faculty to create Rose-Hulman's first multidisciplinary minor in robotics and has judged and organized FIRST Robotics competitions. Berry's research is focused on educational mobile robotics, human-robot interaction and interfaces. Berry has also mentored and organized robotics programs for Girl Scout groups and visited elementary, middle, and high schools to motivate student's interests in STEM.
Avye Couloute

Gen Arm 2Z Ambassador/ Founder of Girls into Coding

Avye Couloute is a multitalented 13-year-old, with a passion for coding from the age of 7. Avye founded Girls into Coding which is a volunteer event series empowering girls with the tools and skills to get in the tech industry. She has facilitated online and offline robotics workshops as well as raising money to provide textbooks and computer starter kits. Avye, a Gen Arm 2Z Ambassador, is also the recipient of The Diana Award's Legacy Award and the winner of the 2020 FDM Everywoman in Technology Awards.
Yael Edan

Professor, Head of ABC Robotics Lab – Ben-Gurion University of the Negev (BGU)

Yael Edan, professor at Ben-Gurion University of the Negev is Head of the Agricultural, Biological, and Cognitive Robotics Initiative. Her research is specifically focused on agricultural robotics, human-robot cooperation, systems engineering of robotics systems and adaptive sensor selection and fusion. Edan has made major contributions in the introduction and application of intelligent automation and robotic systems to the field of agriculture with several patents. Edan has been involved in many international projects, is a member of IEEE RAS and a member of ASABE where she was the Chair of the Flexible Automation and Robotics/Mechatronics and BioRobotics committees.
Autumn Edwards

Professor – Western Michigan University

Autumn Edwards researches how ontological considerations, or people's beliefs about the nature of communicators and of communication, both shape and are shaped by their interactions with social robots, as an emergent class of digital interlocutor. She is co-founder/co-director of the Communication and Social Robotics Labs (combotlab.org), Professor of Communication at Western Michigan University, and founding Editor-in-Chief of the journal Human-Machine Communication. She inspires passionate support from students and fellow staff, receiving the University Distinguished Teaching Award (2014), the Kim Giffin Research Award from the University of Kansas and was designated a Claude Kantner Research Fellow at Ohio University.
Marwa ElDiwiny

Researcher – University of Twente

Marwa ElDiwiny is a PhD researcher at Vrije Universiteit Brussel whose current research focus is on modelling and simulating self-healing soft materials for industrial applications. Her master thesis was UAV anti-stealth technology for safe operation. She has worked as a research engineer at Inria, Lille nord Europe, research scholar at Tartu Institute of Technology and lecturer in the Mechatronics and Industrial Robotics Program at Minia university, Egypt. Eldiwiny hosts the IEEE RAS Soft Robotics Podcast where researchers from both academia and industry are interviewed about the soft robotics field, with over 94 episodes available.
Aicha Evans

CEO – Zoox

Aicha Evans is the CEO of Zoox, the company developing purpose-built, zero-emission autonomous vehicles with end to end autonomy software stack. Evans is a former senior vice president and chief strategy officer at Intel Corporation where she drove Intel's long-term strategy to transform from a PC-centric company to a data-centric company. Evans spent 10 years in various engineering management positions at Rockwell Semiconductors, Conexant, and Skyworks, before Intel. Evans is also on the Supervisory Board of SAP and is the first AfricanAmerican female CEO of a billion dollar company.
Elena Garcia Armada

Co-Founder – Marsi Bionics. Senior Researcher – Centre for Automation and Robotics

Elena Garcia Armada is a tenured researcher at the Spanish National Research Council and co-founder of Marsi Bionics. She is an expert in pediatric exoskeletons optimized for active gait rehabilitation of children suffering from neuromuscular diseases. She has won over 30 awards, is a member of the Innovation and Knowledge Transfer Working Group of the Ministry of Science, Innovation and Universities, a member of the Industrial Activities Board of IEEE Robotics and Automation Society, and on the jury of the Princess of Asturias Scientific and Technical Research Awards. She is passionate about helping children walk again.
Keiko Homma

Senior Researcher Service Robotics Research Team, Robot Innovation Research Center – AIST

Keiko Homma is a senior researcher at AIST in the Assistive Robotics Research Team, Human Augmentation Research Center. She received B.Sc and Ph.D degrees in Engineering from the University of Tokyo, and was a visiting researcher at Aalto University. Her current research interests include assistive and robot systems, particularly their safety aspects, and has developed a risk assessment tool for assistive robots and test dummies for exoskeleton typed physical assistant robots. She is also an IEEE RAS Distinguished Lecturer.
Michelle J. Johnson

Associate Professor & Director of Rehabilitation Robotics Lab – University of Pennsylvania

Michelle J. Johnson is an associate professor of the departments of physical medicine and rehabilitation, and of bioengineering at University of Pennsylvania, and directs the Rehabilitation Robotic Research and Design Laboratory in the Pennsylvania Institute of Rehabilitation Medicine which is affiliated with the General Robotics, Automation, Sensing & Perception (GRASP) Lab. Johnson's PhD is in Mechanical Engineering from Stanford University. Her research specialization is in the design, development, and therapeutic use of novel, affordable, intelligent robotic assistants to quantify upper limb motor function in adults and children at risk of or with brain injury. She is also a US Fulbright Scholar.
Hadas Kress-Gazit

Associate Professor – Sibley School of Mechanical and Aerospace Engineering, and ICRA2022 Program Chair

Hadas Kress-Gazit is an Associate Professor at the Sibley School of Mechanical and Aerospace Engineering at Cornell University. Her research focuses on formal methods for robotics and automation and more specifically on synthesis for robotics – automatically creating verifiable robot controllers for complex high-level tasks. Her group explores different types of robotic systems including modular robots, soft robots and swarms, and synthesizes ideas from robotics, formal methods, control, hybrid systems and human-robot interaction. She has received multiple recognitions and awards for her research, her teaching and her advocacy for groups traditionally underrepresented in robotics.
Bala Krishnamurthy

CEO – Mobile Software Inc

Bala Krishnamurthy is a pioneer in robotics. From her early days at Unimation to her current role as CEO of Mobile Software. Krishnamurthy has over 40 years of experience in researching, designing and developing embedded real-time systems and software. She adapted the VAL language designed for PUMA robots to the hydraulic Unimate robots, then led the team at Engelberger's HelpMate Robotics developing the software that allowed autonomous courier robots to navigate throughout hospitals. Krishnamurthy was also a member of NASA's Office of Exploration Systems research proposal review panel for Human and Robotic Technology and authored dozens of technical articles.
Sam MacDonald

President – Deep Trekker

Sam MacDonald is President and cofounder of Deep Trekker, a Canadian made ROV (Remotely Operated Vehicle) for economical underwater robotic exploration. After working in automation and at Blackberry in marketing, Macdonald founded her own marketing leadership company. She then started Deep Trekker in 2009 taking it from garage to global company. Today, Deep Trekker has expanded into a host of verticals, including aquaculture, commercial diving, salvage, military, first responders, oil and gas, energy, marine surveying, wastewater, infrastructure and recreation, and sells products in 80 countries.
Karon Maclean

Professor – University of British Columbia, Director – SPIN The Sensory Perception and Interaction Research Group

Karon MacLean is a Professor in Computer Science at UBC, with degrees in Biology and Mechanical Engineering and time spent as a professional robotics engineer and haptics / interaction researcher at Interval Research, Palo Alto. MacLean's research specializes in haptic interaction: cognitive, sensory and affective design for people interacting with the computation we touch, emote and move with and learn from, from robots to touchscreens and the situated environment. MacLean leads UBC's Designing for People interdisciplinary research cluster and is Special Advisor, Innovation, and Knowledge Mobilization to UBC's Faculty of Science.
Chris Macnab

Associate Professor – University of Calgary

Chris Macnab is an associate professor at the University of Calgary. She earned a BEng in Engineering Physics from the Royal Military College of Canada and a PhD from the University of Toronto Institute for Aerospace Studies, where she investigated control of flexible-joint space robots using neural networks. Macnab has worked as a control systems designer for Dynacon Enterprises, as part of a team that developed and tested a control system for an antenna on the space station. She has also worked for CRS Robotics, programming robot movements. Macnab's specialization is in control systems, motion control, and robotics.
Shauna McIntyre

CEO – Sense Photonics

Shauna McIntyre is CEO at Sense Photonics, developer of high-performance, scalable 3D vision systems with offices in San Francisco, North Carolina and the UK. She is an automotive industry veteran who has led Google's automotive services and Google Maps' automotive programs. Mclntyre was also Chief of Staff for Google's consumer electronics division and serves on the Board of Directors of Lithia Motors. Mclntyre brings a track record of driving innovation in traditional industries and a long-standing mission to deliver new, breakthrough experiences to industrial and automotive companies through intelligent hardware.
Elena Messina

Group Leader, Manipulation & Mobility – National Institute of Standards and Technology (NIST)

Elena Messina leads the Intelligent Systems Division's Manipulation & Mobility Systems Group at the US National Institute of Standards and Technology. She also manages the Engineering Laboratory's Robotic Systems for Smart Manufacturing Program. Messina founded key efforts to develop test methodologies for measuring performance of robots, which range from long-term use of robotic competitions to drive innovation to consensus standards for evaluating robotic components and systems. Messina has received three Department of Commerce Bronze Medals for Superior Performance and Technical Leadership, and the Edward Bennet Rosa Award for research and development leading to standardized test methods for emergency response robots.
Linda Nagata

SciFi Writer, Owner – Mythic Island Press

Linda Nagata is a science fiction and fantasy writer from Hawaii, best known for her high-tech science fiction, including the far-future adventure series, Inverted Frontier, and the near-future thriller, The Last Good Man. Nagata is most recognized for her Nanotech Succession series, which is considered exemplary of the Nanopunk genre. Nagata's work has been nominated for the Hugo, Nebula, Locus, John W. Campbell Memorial, and Theodore Sturgeon Memorial awards. She has also won the Nebula award, and is a two-time Locus award winner.
Samia Nefti-Meziani

Founder and Head, Professor – Salford University,University of Salford's Autonomous Systems and Advances Robotics Research Centre

Samia Nefti-Meziani is a Professor at Salford University UK, where she is founder of the ASAR Centre. She is a veteran and one of the pioneers in Soft Robotics and low cost cross-sectorial robotics systems and their application in many sectors including Manufacturing, Nuclear, Space, Autonomous cars and Healthcare. Nefti-Meziani runs several large UK and European research programs, and regularly appears on TV and radio. She is also a Cofounder and Executive Board Member of the UK's National Robotics Network, former Vice Chairman of IEEE RAS UK and a member of the UK-Government Robotics Growth Partnership.
Nicci Rossouw

CEO – Exaptec

Nicci Rossouw is CEO and founder of Exaptec, a provider of social, service and telepresence robots. Rossouw specializes in robotics automation solution design and delivery using a Robotics-as-a-Service as a business model. Rossouw has provided robotic telepresence solutions to educational facilities and businesses to augment communication and movement for disabled and incapacitated people. Exaptec was one of Westpac's top Businesses of Tomorrow winners.
Yulia Sandamirskaya

Applications Research Lead, Neuromorphic Computing Lab – Intel Labs

Yulia Sandamirskaya is a senior researcher at Intel Labs leading a group developing applications of Intel's neuromorphic research chips. Sandamirskaya was also a group leader in the Institute of Neuroinformatics at the University of Zurich and ETH Zurich. Sandamirskaya specializes in perception, movement control, memory formation, and learning in embodied neuronal systems, and implemented neuronal architectures in neuromorphic devices, interfaced with robotic sensors and motors. Sandamirskaya has served as the chair of EUCOG, the European Society for Artificial Cognitive Systems, and as coordinator of the NEUROTECH project.
Katherine Scott

Developer Advocate – Open Robotics

Katherine Scott is a Developer Advocate at Open Robotics, the maintainers of ROS and Ignition Gazebo, and sits on the board of the Open Source Hardware Association. Scott was Cofounder and Software Lead at Tempo Automation, a manufacturer of low-volume electronics, served as Director of Research and Development at Sight Machine, a leader in manufacturing analytics, and worked as a computer vision engineer. Along the way, Scott developed a large part of the SimpleCV Python library, and several innovative software prototypes in the fields of computer vision, graphics, augmented reality, and robotics.
Hazlina Selamat

Associate Professor – Universiti Teknologi Malaysia, Director – Apt Touch Sdn Bhd, Research Fellow – Centre for Artificial Intelligence and Robotics (CAIRO)

Hazlina Selamat is an Associate Professor at Universiti Teknologi Malaysia, an active member of the university's Centre for Artificial Intelligence & Robotics (CAIRO), Founding Member for the Malaysian Society for Automatic Control Engineers (MACE). She is the co-founder and Director of Apt Touch Sdn Bhd, a company that designs, develops, and manufactures fuel injection systems for small engines. Her projects include developing the optimization engine for an energy management system, and the pre-commercialization of a retrofit fuel injection kit for carburetor engines. Her interests are adaptive control, online system identification and application of control to the high-order and nonlinear systems.
Elizabeth Sklar

Research Director and Professor – Agrirobotics and University of Lincoln and Kings College of London

Elizabeth Sklar is a Professor at the University of Lincoln and King's College London, UK, where she heads the Centre for Robotics Research. Sklar is a veteran of MIT/Lincoln Lab, a Founder Trustee of the RoboCup Federation, a Fulbright Scholar 2013-2014, former member of the Board of Directors for the IFAAMAS, and sits on the Editorial Board for the Journal of Autonomous Agents & MultiAgent Systems. Sklar specializes in interaction for multi-robot and human-robot systems, and shared decision making by applying computational argumentation-based dialogue to human-agent and human-robot systems.
Allison Thackston

Staff Software Engineer, Manager Shared Autonomy – Waymo

Allison Thackston has a passion for solving practical problems with robotics. She currently leads a team solving some of the toughest problems in self-driving technology at Waymo. Thackston was previously the Engineering Lead and Manager of the Shared Autonomy Robotics team at Toyota Research Institute and was the Lead Engineer for Robotic Perception on Robonaut 2, the first humanoid robot on the International Space Station. Thackston is experienced in robust task and motion planning, manipulation, and applied computer vision.
Liane Thompson

CEO – Aquaai Norway AS

Liane Thompson is the CEO of Aquaai, a marine robotics company that uses data to improve our understanding of ocean health by collecting and delivering real-time visual and environmental data to a web-based dashboard. Thompson's company has grown from a daughter's idea into a full-fledged production, with a global VC backed brand. Norwegian salmon producer Kvarøy Fiskeoppdrett is working with Aquaai's bio-inspired finned robots to monitor fish behavior and conditions at their fish farms. Aquaai has been awarded Top Aquaculture Innovation Award 2019 Fish2.0 Global Forum, an Innovation Norway grant, as well as being selected to Australia's TekFish Challenge.
Claire Tomlin

Charles A. Desoer Professor of Electrical Engineering and Computer Sciences – UC Berkeley

Claire Tomlin is a professor at the University of California Berkeley, where she holds the Charles A. Desoer Chair in Engineering. She specializes in control of safety-critical systems applied to air traffic control automation and unmanned air systems, and is known for her pioneering work developing methods for verifying the safe range of operation for hybrid systems. Tomlin is a MacArthur Foundation Fellow, a Fellow of the IEEE and AIMBE, a member of the US National Academy of Engineering and the American Academy of Arts and Sciences. She received the IEEE Transportation Technologies Award, and an honorary doctorate from KTH.
Janet Wiles

Professor – University of Queensland

Janet Wiles is Professor of Complex and Intelligent Systems at the University of Queensland, where she leads a multidisciplinary team studying social robotics and has pioneered the use of robots in Indigenous communities. She also leads the Future Technologies thread at the ARC Centre of Excellence for the Dynamics of Language developing Human Centred AI for language technologies and making AI tools available to a broad range of users. She is in the Human Centred Computing discipline in UQ's School of Information Technology and Electrical Engineering. Wiles specializes in human-robot interaction, language technologies, bio-inspired computation, visualization and artificial intelligence, complex systems modelling in biology and neuroscience, human memory, language, and cognition.
Rong Xiong

Professor at Zhejiang University – Institute of Cyber Systems and Control, Zhejiang University

Rong Xiong is a professor and head of the Robotics Laboratory at Zhejiang University, co-director of the ZJU-UTS Joint Center on Robotics Research, international trustee of RoboCup, and expert member for a special project on intelligent robots. Ministry for Science and Technology, China. Her group is known for their work developing humanoid robots that can play table tennis with each other and also compete with human players. Xiong received first prizes at the Scientific and Technological Award, and Teaching Achievement of Zhejiang Province. Xiong's research specialization includes visual recognition, simultaneous localization and mapping, motion planning, and control for robots.
Want to keep reading? There are 180 more stories on our 2013 to 2019 lists. Why not nominate someone for inclusion next year!
And we encourage #womeninrobotics and women who'd like to work in robotics to join our professional network at http://womeninrobotics.org
tags:
herotagrc
---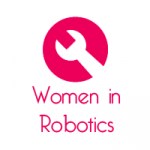 Women In Robotics
is a global community for women working in robotics, or who aspire to work in robotics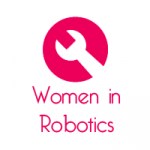 Women In Robotics is a global community for women working in robotics, or who aspire to work in robotics