It's a water drone, it's an aquatic robot…it's a BIV, as in Bio-Inspired Vehicle and these marine BIVs are designed to combat the degrading state of our waterways.
The BIV platforms were among a handful of inventions featured at the 2016 Sustainable Oceans Summit recently held at Georgetown University in Washington, DC where ocean protecting thought leaders from around the United States gathered to discuss "Solutions" to cleaning our seas.
Presenters shared stories of their passions, concerns and approaches hoping to inspire the mostly Millennial attendees to pioneer initiatives and ideas that will change our ocean's health.
Ocean cleaning solutions presented ranged from Rozalia Project's innovative ball that collects tiny fragments in the washing machine preventing debris from entering the sea, to the plastic pollution extraction initiative The Ocean Cleanup, which has landed more than $2.2M in crowd funding and financial contributions from large sponsors such as Silicon Valley's own Salesforce.com chief executive Marc Benioff.
The audience expressed doubt and tough questions arose about the feasibility the Ocean Cleanup Array's V-shaped net-like collection device, but when it came to a robotic fish approach, attendees responded with enthusiasm.
The brainchild of South African inventor Simeon Pieterkosky, a bio-inspired robotic fish can immerse naturally to perform various tasks that will improve our waterways. Such tasks include chasing away schools of fish from illegal fishing nets, surveying and monitoring water content, clearing floating debris, gathering data and even uploading video, providing a realist look at the good, the bad, and the ugly of our waters. The mission is to change human behavior. The goal is to save life.
Forced into the undertaking by his daughter whom after a school lesson on the state of the oceans asked her dad to "save the seas", Simeon set aside his many 6-foot tall humanoid robots he had single-handedly built to study human – robot interaction and immediately took to designing a swimming robot or robotic fish to clean the sea.
Merging aqua with AI – Aquaai – Simeon's Silicon Valley robotics startup soon followed and the team, consisting of former New York Times executive Liane Thompson and programming wiz kid Doug Vargas began building their first robot fish prototype, a Nemo-looking clownfish that would light up and tweet images from below the water's surface.
Simeon's belief in all things bio-inspired, along with his background in animatronics led to the success of the clownfish BIV, which hit the waters of Lake Coeur d' Alene in summer 2015 at the Think Big Robotics / AI Festival swimming for seven hours using very little external power thanks to Aquaai's patent (pending) fin propulsion system.
At the Sustainable Oceans Summit, the Aquaai founders presented two robotic fish solutions, including the Stealth BIV, as in bio-inspired vehicle, for inspection of oilrigs and ship hulls. Focusing on design and mechanics, this faster tuna-like robotic fish has the capacity to rotate its tail to swim as a dolphin as well.
Wanting to contribute to the cleaning mission, engineers in the audience offered their own innovative sensory systems for Aquaai to use on their Stingray BIV plug-n-play platform designed to monitor waterways, gather date and survey water content using an array of sensors while scooping floating debris such as plastics and invasive waterweeds.
The ability to create multi-tasking water robots makes Aquaai unique and attractive to different markets. That the BIV platforms do not harm the ecosystem is an added bonus for environmentally conscious corporations and students such as Aaron Silberman who asked the one question that resonated with this crowd of Millennials, "how do you get funding?"
While there are more impact investment channels sprouting to invest in triple bottom line companies or those focusing on the 3Ps: People, Planet, and Profit, there seems to be more talk about "do good investing" than actual deal flow, at least at the early stage. And in fact, the technologies presented at the Sustainable Oceans Summit were coming out of nonprofit organizations rather than for-profit companies like Aquaai.
Hoping to attract investment from ocean loving angels like Sir Richard Branson who posed with a dead fish as part of the Fishlove campaign to bring about awareness to our decaying oceans, the Aquaai team hired their own photographer and posed not with a dead fish, but rather with their robotic clownfish.
Currently in the middle of fundraising to scale and commercialize their fish platforms, the Aquaai team has found interest in another pond…Robotics. Here Simeon's 16+ years creating robots is a plus to investors seeking to enter the fast growing robotics landscape. In fact, in 2015 over $1 billion was invested in robotics in a 12-month period, according to Hizook.
Indeed, some investors have taken notice of Aquaai's autonomous bio-inspired aquatic vehicles recognizing its multiple applications. In fact, Keith Wasserman of Gelt Ventures correctly coined the term FAAS, as in fish as a service.
Call it the dawning of the Robotic Age, a Drone Revolution, or even an Autonomous Frenzy but while other machines operate on land or take to the sky, Aquaai offers intelligence below the surface, gathering, cleaning and streaming in waterways and is doing it all…swimmingly.
Follow Aquaai on AngelList, Twitter @aquaaicorp or Facebook Aquaai.
tags:
Aquaai
---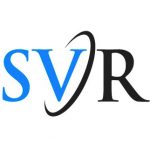 Silicon Valley Robotics
is an industry association supporting innovation and commercialization of robotics technologies.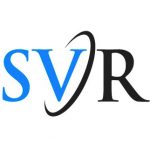 Silicon Valley Robotics is an industry association supporting innovation and commercialization of robotics technologies.