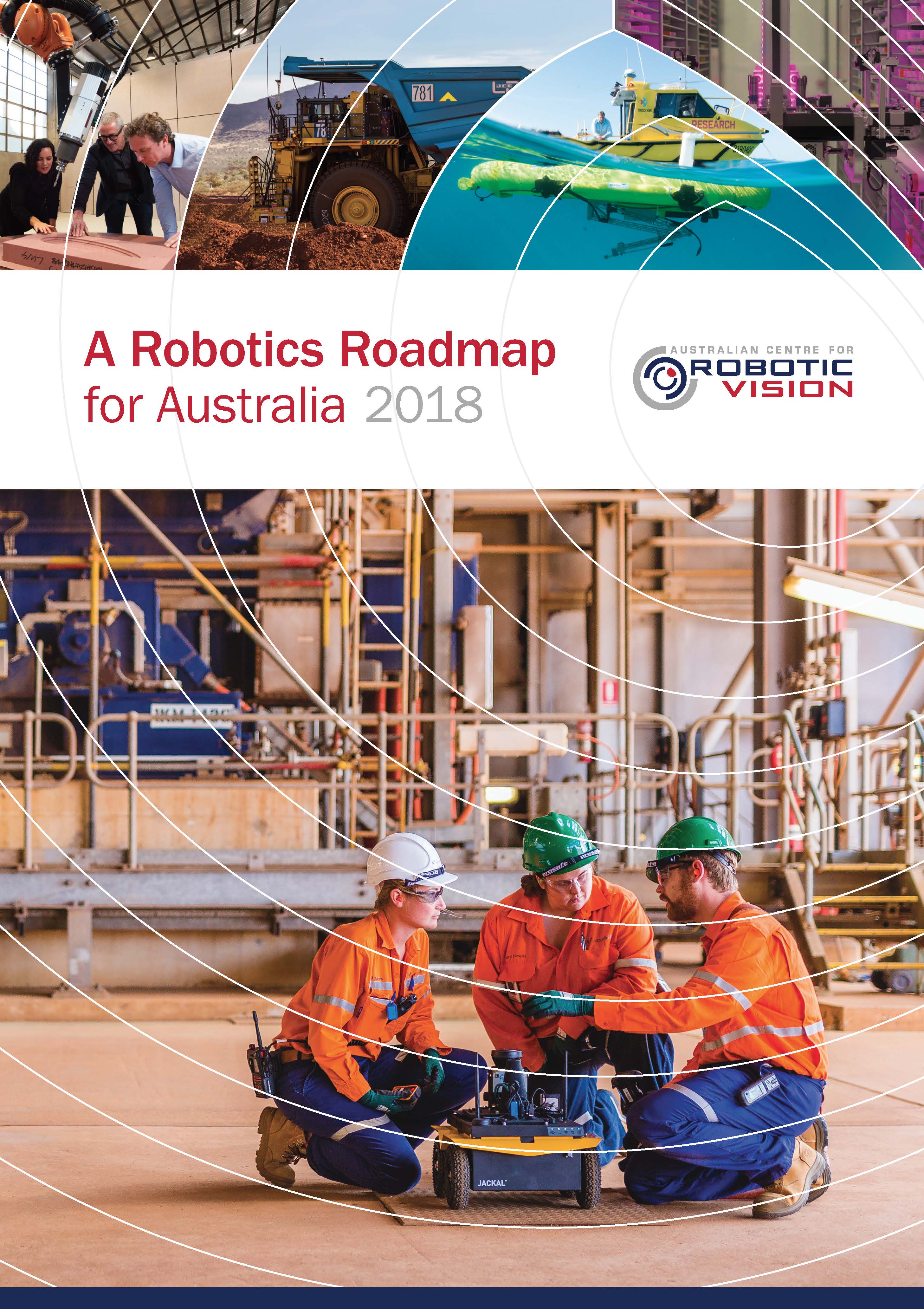 VISION: Robots as a tool to unlock human potential, modernise the economy, and build national health, well-being and sustainability.
Australia has released its first Robotics Roadmap following the example of many other countries. The roadmap, launched at Australia's Parliament House on June 18, is a guide to how Australia can harness the benefits of a new robot economy.
Building on Australia's strengths in robot talent and technologies in niche application areas, the roadmap acts a guide to how Australia can support a vibrant robotics industry that supports automation across all sectors of the Australian economy, and it is here that it shows some differences from other roadmaps. While many of the recommendations are similar to peer nation roadmaps, the drivers of the Australian economy are unique and we set the foundations of the roadmap on 5 key principles:

To develop the roadmap, the Australian Centre for Robotic Vision, an ARC Centre of Excellence, partnered with industry, researchers and government agencies across the country. Our national consultation process was modelled on Professor Henrik Christensen's US Robotics Roadmap process and during late 2017 and early 2018 we held a series of workshops, in different Australian capital cities, focussing on areas of economic significance to Australia (see Figure).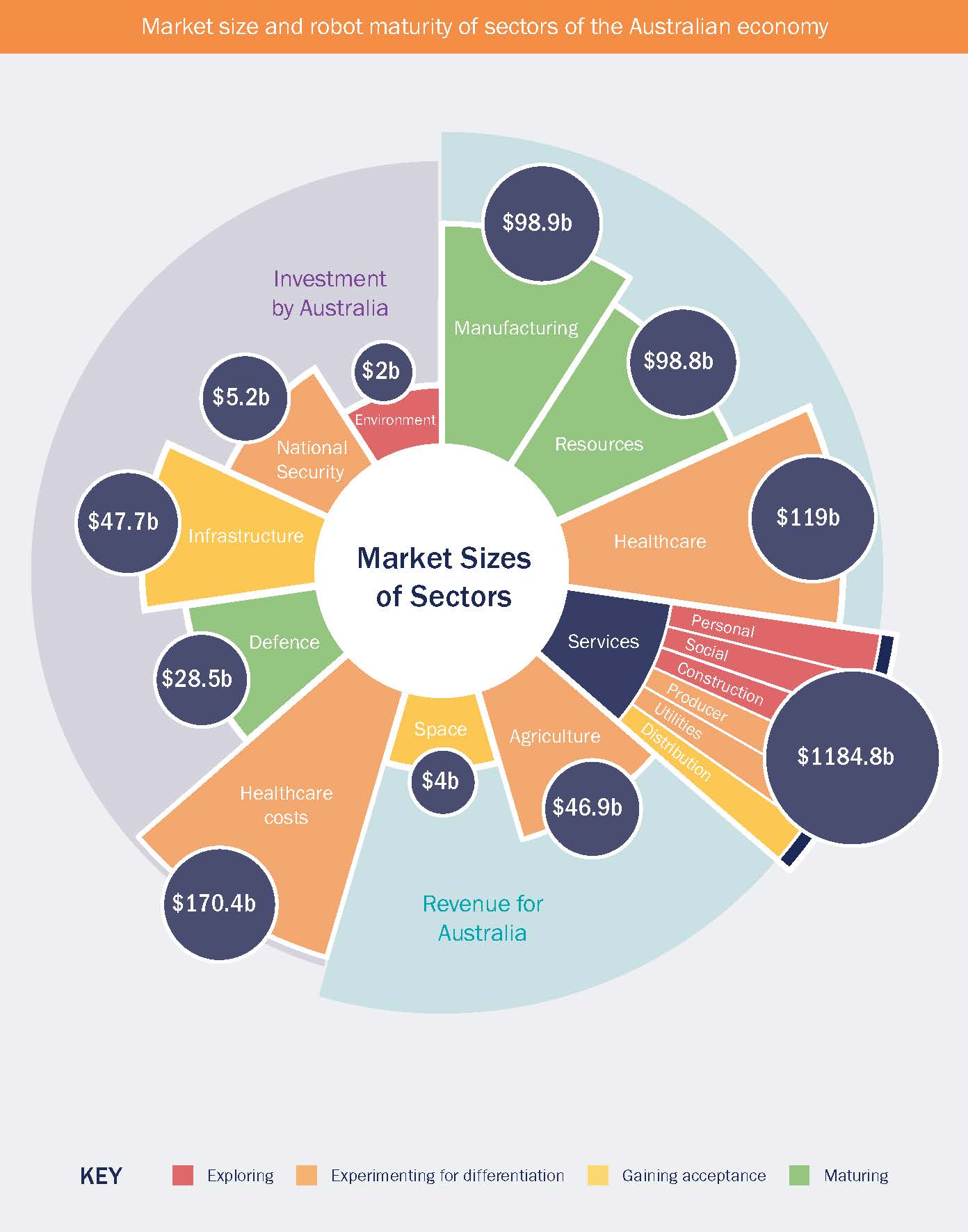 Australia's continued standard of living depends on us improving our productivity 2.5% every year. This is impossible to achieve through labour productivity alone, which over the five years to 2015-16 remained at 1.8%. According to Australia's Productivity Commission, the productivity gap can be narrowed by new technology – robotics and automation. Automation is thought to be able to boost Australia's productivity and national income by (up to) $AU2.2 trillion by 2030 (AlphaBeta report, 2017). $AU1 trillion from accelerating the rate of automation and $AU1.2 trillion – from transitioning our workforce to higher skilled occupations. Yet currently Australia is lagging peer nations in robotics ad automation, ranking 18th in the International Federation of Robotics 2017 assessment of industrial robot population density.
To encourage both the uptake and development of robotics and automation technologies, we developed 18 key recommendations, which can be broadly grouped into 5 categories:

The Australian robotics industry is diverse and hard to define, existing as either service businesses within major corporations or small-medium sized enterprises meeting niche market needs. There are no industry associations that collect data and represent the interests of robotics and related companies. Through the roadmapping process we discovered many great examples of Australian companies either developing robotic technologies or implementing them. We conservatively estimate that there are more than 1,100 robotics companies in Australia. These companies employ at least 50,000 people and generating more than $AU12b in revenue. It is an industry worthy of recognition in its own right.
If Australia can implement the roadmap's recommendations, we believe that robotics and automation will maintain our living standards, help protect the environment, provide services to remote communities, reduce healthcare costs, provide safer more fulfilling jobs, prepare the next generation for the future, encourage investment and reshore jobs back to Australia.
Australia's first robotics roadmap is a living document, symbiotic with a dynamic industry. Its emphasis will shift as the industry develops but always with the intention of navigating a path to prosperity for our nation. By describing what is possible and what is desirable, the roadmap aims to create the grounds for the necessary co-operation to allow robots to help unlock human potential, modernise the economy and build national health, well-being and sustainability.
---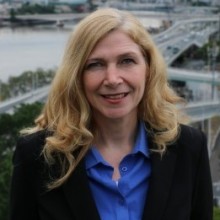 Sue Keay
is Chief Operating Officer for the Australian Centre for Robotic Vision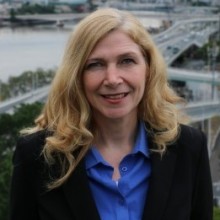 Sue Keay is Chief Operating Officer for the Australian Centre for Robotic Vision