The European Robotics League (ERL) is pleased to announce the dates for the major tournament of the ERL Emergency Robots competition. The 2017 challenge will be held in Piombino, Italy, from 15-23 September 2017. The call for participation is now open.
Lead by euRobotics in collaboration with SPARC Robotics, and funded by the European Union, the ERL is the natural evolution of a series of highly successful previous competitions that were established via FP7-funded projects: euRathlon, RoCKIn and EuRoC. This competition builds upon the success of euRathlon 2015 Challenge, the first world's robotics multi-domain competition and aims to push the state of the art in heterogeneous cooperative autonomous systems for emergency response.
ERL Emergency Robots: Call for participants
The call for participation in ERL Emergency Robots major tournament is now open. Detailed information on the application process and requirements can be found on ERL Emergency website and the competition Rulebook.
ERL Emergency Robots is a civilian, outdoor robotics competition, with a focus on realistic, multi-domain emergency response scenarios. Inspired by the 2011 Fukushima accident, the ERL Emergency challenge can only be met when land, marine and flying robots work cooperatively. The competition itself sees International teams of various disciplines and organisations surveying the scene, collecting data, searching for missing workers and identifying critical hazards, all in a race against the clock.
The challenge is open to universities, research centres and industrial companies interested in applying the results of robotics research and development to real world challenges.
ERL Emergency Robots 2017 is expected to go beyond the competition boundaries, aiming to cross-fertilise multiple robotics domain and foster discussions within the robotics community. The event will also provide a forum where roboticists from different areas will exchange ideas, show the state-of-the-art and outline the future of research on disaster-response robot systems.
Sponsors and exhibitors
Companies and academic institutions are invited to attend the event and present their work as an exhibitor and/or as a sponsor.
In parallel to the competition, the event will run a program of activities that will include robot demonstrations and robotics talks from eminent experts in the field. In 2015, the competition attracted over 100 robotics experts, 150 participants and more than 1200 visitors and public in general.
This is a unique opportunity to be associated with a high-profile European robotics competition and with universities and institutions leading in robotics research across Europe.
Please visit their website for detailed information on the competition and sponsorship, or contact erl.emergency@robotics-league.eu
---
If you enjoyed this article, you may also want to read:
See all the latest robotics news on Robohub, or sign up for our weekly newsletter.
tags:
c-Events
,
ERL Emergency
,
euRobotics
,
European Robotics League
,
SPARC
---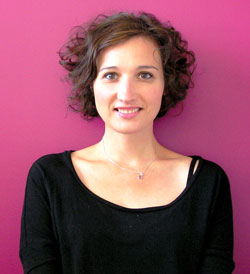 Marta Palau Franco
is an electronics engineer, oceanographer and project officer at euRobotics aisbl.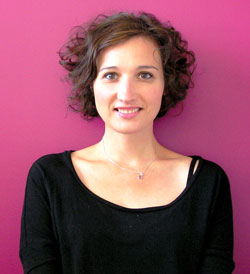 Marta Palau Franco is an electronics engineer, oceanographer and project officer at euRobotics aisbl.