by Fintan Burke
'There's no real way to determine how safe it is to approach a building, and what is the safest route to do that,' said Dr Angelos Amditis of the Institute of Communication and Computer Systems, Greece. 'Now for the first time you can do that in a much more structured way.'
Dr Amditis coordinates the EU-funded RECONASS project, which is using drones and satellite technology to help emergency workers in post-disaster scenarios.
It's part of a new arsenal of airborne disaster response technologies which is giving a bird's eye view of disaster zones to help save lives.
The system developed by RECONASS places wireless positioning tags into a building's structure, along with strain, temperature and acceleration sensors, either when it is first built or through retrofitting. Then after a disaster strikes drones are deployed to scan the building's exterior and match data from the sensors to this image to build an accurate representation of the damage.
This allows the system to precisely calculate potential areas of structural weakness in the damaged building, and it can then be paired with satellite data to get an overview of the damage in an area.
'From one side we have 3D virtual images showing the status of the building … produced by ground sensors' input, and from the other side we have the 3D real images from the drones and satellite views,' said Dr Amditis.
'There's no real way to determine how safe it is to approach a building, and what is the safest route to do that.'

Dr Angelos Amditis, Institute of Communication and Computer Systems, Greece
Dr Amditis and colleagues are hoping to test the system in September by detonating a mock three-storey building in Sweden to investigate how well the drone technology works.
The end goal is for emergency services to use the drone technology to provide information about the structural state of tagged buildings within the first crucial hours after the disaster.
To boost rescue services' ability to respond quickly in the event of a crisis, researchers in Spain are working on how to help emergency helicopter pilots successfully navigate through a disaster area by giving them more precise and reliable information about their position.
The EU-funded 5 LIVES project is building a system that uses both the newly launched Galileo Global Navigation Satellite System (GNSS) from the European Commission and the European Geostationary Navigation Overlay Service (EGNOS), which reports on the reliability and accuracy of data from satellites.
At the moment, most European helicopters use visual navigation, meaning they cannot fly in bad conditions such as fog, clouds or bad weather.
While more and more are beginning to use GNSS technology, the system has been known to be affected by slight changes in the earth's atmosphere. There is also no way of knowing how accurate the information is.
'With conventional GNSS technology positioning, there are a lot of external effects that might negatively affect the precision of positioning,' said project manager Santi Vilardaga of Barcelona-based Pildo Labs.
In order to encourage the adoption of GNSS technology, the 5 LIVES system overlays information from EGNOS to confirm the precision and accuracy of satellite data.
'Different parameters that affect the displacement of the signal or the propagation of the satellite signal through the atmosphere are collected through a network of ground-based stations and then transferred to the geostationary satellites that then broadcast the corrections to the EGNOS users,' he said.
More flexible
This extra precision and confidence in the data allows emergency helicopters to become more flexible. 'They can operate at night, they can operate technology in meteorological conditions without need of added technology on the ground,' said Vilardaga.
They are also designing drone-based search and rescue operations. Drones can be used to fly around disaster areas, using on-board cameras to continue the search for survivors even when weather conditions make it unsafe for human pilots to do so, explains Vilardaga.
The team is now ensuring that the drones satisfy existing European regulation and their new positioning technology is up to standard for a demonstration of their search and rescue procedures next year.
The need for a new way to combat natural disasters from the air is being driven in part by a new type of crisis – so-called mega-fires. These once-rare fires, which are known to spread at a rate of more than three acres per second, are forest fires large enough to spread between fire-fighting jurisdictions.
A variety of factors such as drought, climate change and the practice of preventing smaller fires to develop naturally have all been blamed for the increasing frequency of mega-fires.
To defend against these fires, the EU-funded Advanced Forest Fire Fighting project is trying to improve both firefighting logistics and technology.
One method involves developing a pellet made of extinguishing materials which can be dropped from a greater height, meaning pilots are less likely to encounter risks from smoke or heat from the fire.
Another area under development is centralising the information from satellite data, drones and ground reports into what is being called a core expert engine to help firefighters to prioritise procedures.
'The commander can have at his disposal just one aircraft with a pellet,' said project coordinator Cecilia Coveri of Finmeccanica SpA, Italy, 'and in case the pellet is the best way to extinguish a fire … this simulation can help the commander to take this decision.'
The project begins its first trials in Athens during the summer in cooperation with Greek naval forces, with additional testing of the risk analysis and simulation tools to follow.
If you enjoyed that article, you may also enjoy reading: 
See all the latest robotics news on Robohub, or sign up for our weekly newsletter.
tags:
5 LIVES
,
Advanced Forest Fire Fighting project
,
c-Research-Innovation
,
EU funded projects
,
Horizon magazine
,
RECONASS
---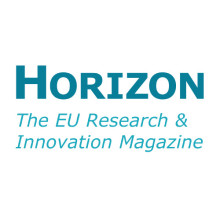 Horizon Magazine
brings you the latest news and features about thought-provoking science and innovative research projects funded by the EU.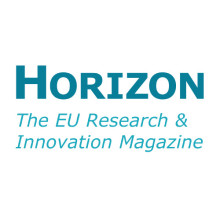 Horizon Magazine brings you the latest news and features about thought-provoking science and innovative research projects funded by the EU.