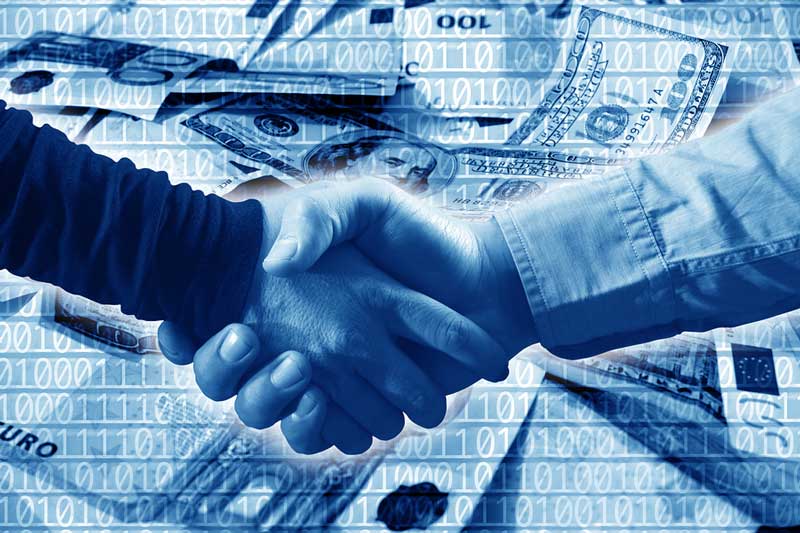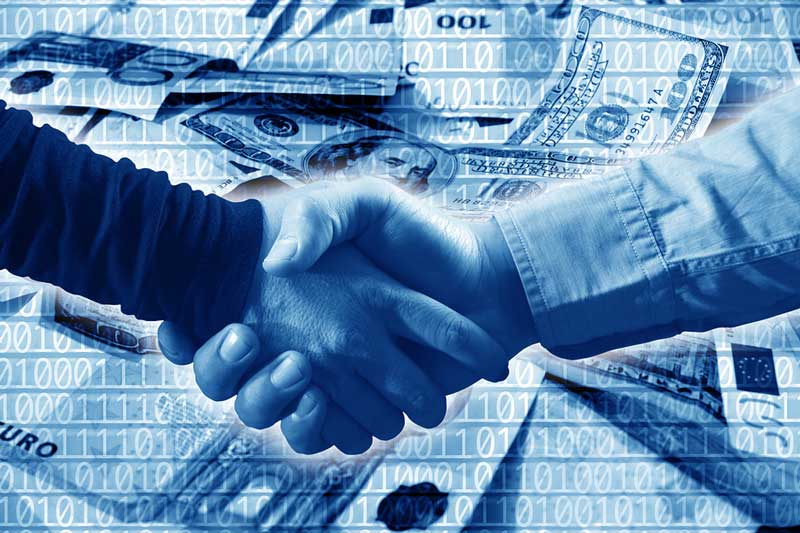 April was a big month for investing in robotics – 19 companies were funded to the tune of $175 million vs. $15.8M in January, $18.6M in February, and $45.4M in March. Four companies were acquired with 3 of the 4 reporting selling prices totaling $422 million.
Funding for drones
Precision Hawk CEO Bob Young said, "Building and selling planes will arguably be the smallest part of our business. Our biggest opportunity and the faster growing part of our business is the platform we built for aerial data services.
At DuPont Pioneer, we're driving a new era of agriculture productivity that enables farmers to increase profitability and sustainability through data-driven insights," said Neal Gutterson, DuPont Pioneer Vice President of R&D. "The deepening of our relationship with Precision Hawk is an important part of the Pioneer digital agriculture platform strategy, as well as our Encirca℠ services offering. Our goal is to provide growers valuable prediction-based product placement insights by incorporating elite genetics, agronomic management and environmental variation analysis into our already successful prediction-based breeding program.
ACSL (Autonomous Control Systems Lab), a Chiba University spinoff, is a robot-, drone- and map-making startup which raised $6.4 million from UTEC and Rakuten (a snack and drink provider). Funds will be used to scale up to handle delivering drinks and snacks on golf courses using drones.
Shenzhen Chi Tech (PraFly), based in Shenzhen, develops intelligent control system solutions for robotic applications including restaurant server robots. PraFly received $8 million from Intel. Other PraFly products are used in energy management, in-vehicle systems, intelligent couriers, intelligent manufacturing, smart kitchens and driving training.
Airmap, a Santa Monica, CA provider of airspace info for airports and drone operators, got

$15 million

for a Series A funding led by General Catalyst Partners.
SlantRange, a San Diego startup that provides sensors, computer vision and analytics to the agriculture industry, has raised $5 million in Series A funding from The Investor Group, a San Diego-based investor group, a large family-owned agriculture company in the Mid-West, and a Silicon Valley venture capital firm. SlantRange sells sensors and licenses its analytics software. The sensors cost around $3k but the majority of the revenue will come from the software sales.
Funding for autonomous vehicles
Bossa Nova Robotics, a Pittsburgh-based developer of B2B mobile robotic technology, has raised

$14 million

in Series A funding led by WRV Capital. Funds will be used to deploy its mobile robots in retail stores for inventory taking.
Bossa Nova addresses a multi-billion dollar opportunity within the retail marketplace, and is a technology that can be immediately deployed by major retail chains," said WRV's Nic Brathwaite. "The product has already proven successful in stores and integrates seamlessly with existing inventory management systems.
Miscellaneous funding
Acquisitions
Paslin, a Warren, MI integrator of welding robots and manufacturer of automation tooling, was acquired by Chinese company Wanfeng Technology Group for

$302 million

. Paslin has developed and sold assembly and welding robot application systems 1937. Wanfeng, founded in 1994, has businesses in such fields as auto parts manufacturing, robots and intelligent equipment, magnesium alloy and financial investments, with annual sales of $3 billion.
Power Automation Systems, a California material handling AGV provider, was acquired by Swisslog, a KUKA Robotics company, for an undisclosed amount. Last year, in a similar effort to strengthen its mobile material handling presence, Swisslog acquired Forte, a warehouse automation system integrator.
Retrotech was acquired by the Kion Group via it's Egemin Automation subsidiary, for

$40 million

. Retrotech is a NY-based material handling integrator employing 140 people with annual sales of ~$70 million in 2015. Note that Kion acquired Egemin in 2015 for ~$82 million.
This deal is an important step on our journey to becoming a leading player in the fast-growing market for automated logistics and material flow systems, Gordon Riske, chief executive officer of the Kion Group said, in a statement. Automated intralogistics will play a crucial role in Industry 4.0, the digital transformation of manufacturing.
Hansen Medical and Auris Surgical Robotics, both surgical robot providers, signed a definitive merger agreement under which Auris will acquire Hansen for

$80 million

. In addition, certain significant stockholders of Hansen Medical have agreed to invest approximately $49 million into Auris upon the closing of the transaction.
Hansen Medical has developed a technology leadership position in the field of intravascular robotics," commented Dr. Fred Moll, Chief Executive Officer of Auris. "There remains a significant opportunity in flexible robotics and I am excited to combine with Hansen Medical to advance this market.
We are pleased with this outcome, which we believe maximizes value for our shareholders. The combined capabilities of Auris and Hansen Medical will accelerate the proliferation of medical robotics to advance patient care, said Cary Vance, President and CEO of Hansen Medical.
IPOs
None. Zip. Nada. Private placements and increased investment from hedge funds, mutual funds and via corporate acquisitions appears to have dried up the robotics IPO pipeline.
---
Frank Tobe
is the owner and publisher of
The Robot Report
, and is also a
panel member
for Robohub's
Robotics by Invitation
series.
Frank Tobe is the owner and publisher of
The Robot Report
, and is also a
panel member
for Robohub's
Robotics by Invitation
series.