---
Robohub.org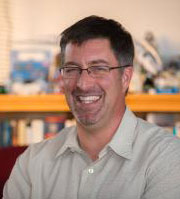 Steve Cousins
---
Savioke
|
Willow Garage
|

Steve Cousins is CEO of Savioke and formerly was CEO and President of Willow Garage, where he oversaw the creation of the robot operating system (ROS), the PR2 robot, and the open source TurtleBot. In the last three years of his tenure there, Willow Garage spun off 8 successful companies:

Suitable Technologies (maker of the Beam remote presence system)
Industrial Perception, Inc. (Acquired by Google in 2013)
Redwood Robotics (Acquired bu Google in 2013)
HiDOF (ROS and robotics consulting)
Unbounded Robotics
The Open Source Robotics Foundation
The OpenCV Foundation
The Open Perception Foundation

Steve is an active participant in the Robots for Humanity project. Steve has been a senior manager at IBM's Almaden Research Center, and a member of the senior staff at Xerox PARC. Steve holds a Ph.D. from Stanford University, BS and MS degrees in computer science from Washington University, and earned a micro-MBA while at IBM.


---
---

©2021 - ROBOTS Association