The IT economy has powerfully demonstrated what happens when companies can leverage open source infrastructure when they build new products and services.  A company like Google would never have come into existence had they not been able to rely from the beginning on solid open source tools like Python and GCC. IBM would arguably have not been able to make its immensely successful pivot from products to services without Linux.  How many startups these days begin as a cloud-hosted machine running some derivative of the venerable LAMP stack?  And increasingly the underlying cloud infrastructure itself is open.
While arguing by analogy is fraught with peril, I believe that the similarities between robotics and the rest of the IT world are strong enough to justify it.  In robotics, we have many shared problems to solve when developing a product or service, from low-level drivers to high-level capabilities, and all the developer libraries and tools in between.  I have yet to see a successful robotics business for whom any of that stuff is the competitive advantage.  Rather, success comes from the innovative composition and application of that technology in a form that somebody will pay for.  The hard part is figuring out what the robot should *do*.  By working together on the common underlying problems, we end up with better, more reliable solutions, and we free ourselves to spend more time at the application level, which is where we can differentiate ourselves.
In other words, I believe that open source is a great model for the robotics business as a whole.  Now, is it a good model for any individual company?  It certainly can be.  As examples, we see small-to-medium companies, such as Clearpath Robotics, Rethink Robotics, and Yujin Robot, which use ROS directly in their products. And we see larger companies, such as Bosch and Toyota, using ROS in R&D and prototyping efforts.  These are all profit-motivated companies making what is presumably a rational economic decision to rely on open source software.  They're each holding something back that is their "special sauce," whether that's higher level application software, configuration data, customizations to the open source code, or the designs for the hardware.  And that's expected: unless you're in a pure consulting business (selling your time), then you need to own and control something that forms the basis of your product or service offering (to allow you to sell something other than your time).
Fortunately, open source software is entirely compatible with such business models.  In fact, it was our hope to one day see such commercial users of ROS that led us to choose a permissive license (BSD, or Apache 2) for the code that we developed.  We're now witnessing, with the debut of so many new robotics companies, the fruits of those earlier labors in building a shared development platform.
tags:
c-Business-Finance
,
cx-Research-Innovation
,
open source
,
ROS
---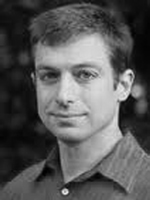 Brian Gerkey
is CEO of the Open Source Robotics Foundation (OSRF).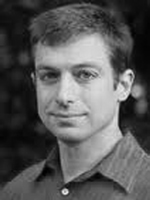 Brian Gerkey is CEO of the Open Source Robotics Foundation (OSRF).