euRathlon is a new outdoor robotics competition that invites teams to test the intelligence and autonomy of their robots in realistic mock emergency-response scenarios inspired by the 2011 Fukushima accident. The euRathlon 2015 Grand Challenge will require a team of ground, marine and aerial robots to work together to survey the scene, collect environmental data, and identify critical hazards. euRathlon 2015 will be held in Piombino, Italy, from the 17th– 25th September 2015. 
The competition will take place in the area surrounding the Torre del Sale building, on the beach and in the nearby waters, and in the Enel-owned thermal power plant sheltered harbour. Competitors and their robots will face real life conditions (i.e., a ruined building, sandy terrain, etc) in a realistic mock disaster scenario.
We welcome teams from universities, research labs and industry; from single organisations or teams made up from multiple organisations. Although euRathlon is a European initiative, International teams are also welcome.
To encourage the participation of the maximum number of teams – especially teams with experience in one domain only, three different categories of scenarios have been defined:
The Grand Challenge: a three-domain scenario, which comprises three missions
Sub-Challenge: two-domain scenarios; each is a combination of two trials
Trial: single-domain scenarios
There will be a total of one Grand Challenge, three Sub-Challenges and six trials.

The scenarios will be held in increasing order of complexity (i.e. the trials will be held first followed by the sub-challenges and finally the Grand Challenge). Trials and sub-challenges will allow teams to test and prepare their robots as the scenarios are based on and preparatory to the Grand Challenge. You can learn more about the scenarios here.
There is a Team Matching form available on the website for single-domain teams that wish to join with teams in other domains to create a multi-domain team before the competition.
Official information concerning the registration process, requirements, programme, scenarios and the competition can be found on the euRathlon website and the euRathlon forum.
Please visit www.eurathlon.eu for detailed information or contact eurathlon@uwe.ac.uk.
This project is funded by the European Union's Seventh Framework Programme (FP7/2007-2013) under grant agreement no 601205.
tags:
c-Events
,
cx-Military-Defense
,
cx-Research-Innovation
,
euRathlon
,
euRathlon 2015
---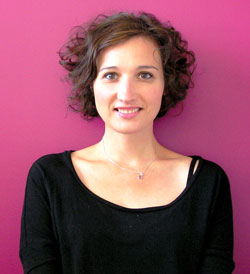 Marta Palau Franco
is an electronics engineer, oceanographer and project officer at euRobotics aisbl.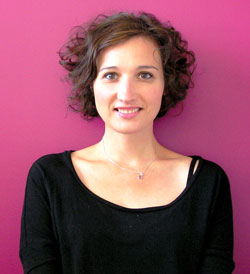 Marta Palau Franco is an electronics engineer, oceanographer and project officer at euRobotics aisbl.