Robots could have a role to play in COVID-19, whether it's automating laboratory research, helping with logistics, disinfecting hospitals, education, or allowing carers, colleagues or loved ones to connect using telepresence. Yet many of these solutions are still in development or early deployment. The hope is that accelerating these translations could make a difference.
This page aims to compile some resources for roboticists who are able to help, users who need robots for COVID-19 applications, and people who want to learn about robotics while on lockdown.

This is not an exhaustive resource page, and we will regularly be updating the content. Please send pointers to sabine.hauert@robohub.org. Check AIhub.org for a similar resource page related to AI.
Many people are barely getting by, juggling work from home and caring for family, or other worries, please don't feel like you should be doing any of the things listed below.
For people looking to use robots
Science Robotics has a useful commentary highlighting ways in which roboticists can help, written by some of the top brass in the field (Guang-Zhong Yang, Bradley J. Nelson, Robin R. Murphy, Howie Choset, Henrik Christensen, Steven H. Collins, Paolo Dario, Ken Goldberg, Koji Ikuta, Neil Jacobstein, Danica Kragic, Russell H. Taylor, Marcia McNutt). The four areas highlighted are clinical care (telemedicine and decontamination), logistics (delivery and handling of contaminated waste), reconnaissance (monitoring compliance with voluntary quarantines), and continuity of work and maintenance of socioeconomic functions (manufacturing).
Although not exhaustive, here are some ways robots are being used for COVID-19 efforts.
UVD Robots' UV-Disinfection Robot.
UBTECH AI robots in COVID-19 treating hospitals.
Kuka robot doing automatic blood sampling.
And a story about a Stanford lab doing robotic Covid-19 testing.
Startship technologies delivery robots.

Drones to reinforce lockdown and disinfect.
Virtual museum tours using telepresence robots.

Social robots to connect to loved ones in nursing homes.
Robots powering the mass buying at Ocado and Amazon.
For people looking to learn robotics
You may be looking for activities for yourself, or for your kids. Here's a short list of pointers, starting with resources for the younger generations.
iRobot has some nice educational robots like Root (that you would need to purchase) and associated curriculum. It's worth checking out their other free STEM resources and newly launched education portal. I really like their activity book, which you can print and use.
If you can make purchases, check out the LEGO Mindstorm (~300 USD) or a Thymio (~200 USD), two great kits to get your kids programming robots. I'm currently playing with a sphero mini (~50 USD) with my 2-year-old.
Learn about some of the robotics competitions for students, including FIRST and RoboCup, some of these have a virtual league.
It's National Robotics Week in the US, check out their planned activities and resources, although several events have been canceled due to social distancing.
The EPSRC Robotics & Autonomous Systems Network is running a school competition for kids to draw or write stories about robots.
Get an Arduino or Raspberry Pi kit and start playing around with sensors, motors, and simple robot designs.
Learn ROS and how to program robots on The Construct – Robot Ignite Academy. Simulations run in the cloud, so you don't have to worry about hardware and software setup problems. More information on their efforts with online learning during COVID-19 here.
Watch an online robotics course on edX, coursera, or Udacity.
You can also learn about the latest happenings in robotics directly from the top conferences, as many have now gone online. The Human-Robot Interaction conference for example was last week and has been featuring videos on youtube.
For roboticists looking to help
Provide advice
Several governments have put out calls for expertise and ideas, including in robotics. The UK has set up a UK Government COVID-19 Outbreak Expert Database, the EU has the AI-ROBOTICS vs COVID-19 initiative of the European AI Alliance, and EU Digital Innovation Hubs such as DIH-Hero, focussed on healthcare, are gathering ideas and expertise.
Do research
Funding agencies are putting in place emergency grants for COVID-19 related work. This Science article outlines the US National Science Foundation's efforts to use the NSF RAPID scheme to fund COVID-19 projects. UK Research and Innovation (UKRI) has an open call for research and innovation ideas to address COVID-19, as well as an Innovate UK call for business-led innovation in response to global disruption aimed at companies. National Research Canada has a COVID-19 programme. The Swiss National Science Foundation had a special call on Coronovirus. Germany offers grants for Multidisciplinary Research into Epidemics and Pandemics in Response to the Outbreak of SARS-CoV-2. Similar programs can be found in many countries, usually by looking at the governmental funding agency website, including in Austria, Belgium, Brazil, India. I'd welcome pointers to specific funding calls from elsewhere in the world that could be used for robotics developments – in particular from Asia – as language barriers have made this information difficult to find.
Join a hackathon
Hackathons are popping up around the world, with some focused on coding and tech, examples include the UNESCO CodeTheCurve Hackathon, the MIT COVID-19 Challenge: Beat the Pandemic, #CodeVSCovid19, and the Covid-19 Global Hackathon. The World Health Organization (WHO) Regional Office for Africa hosted its first virtual hackathon bringing together 100 leading innovators from across sub-Saharan Africa in a bid to pioneer creative local solutions to the COVID-19 pandemic and address critical gaps in the regional response. In the EU, EUvsVirus Hackathon aims to develop innovative solutions and overcome coronavirus-related challenges.
Repurpose robotics skills to produce PPE and ventilators
Many robotics labs are kitted with workshops that have 3D printers, laser cutters, electronics, and pumps (thanks to the soft robotics crowd), useful to build custom hardware that may come in handy to produce PPE or prototype medical supplies like ventilators.
You can check here for the NIHR COVID-19 PPE Challenge. If you have a 3D printer, you can help print shields at 3D Crowd UK, or things like hand-free door openers. Check the Open Source COVID19 Medical Supplies facebook group, or Helpful Engineering . There are also a number of open ventilator projects, including the e-vent, or OxVent, although there is a challenge in seeking approval for their use.
Read the literature
ArXiv launched new COVID-19 quick search. The search results are sorted by date, with the most recent papers at the top of the list. You can access the search here.
You can also read COVID-19 literature from IEEE for free here.
Hear from the robotics and AI experts
Check out the weekly Covid-19 Robots and Us organised by Silicon Valley Robotics and the CITRIS People and Robots Initiative.
Watch the Stanford HAI – COVID-19 and AI: A Virtual Conference.
Watch ELLIS against Covid-19 – I can't embed the video because they have not made it public – but the link is here.
I hope this was helpful, please send me any pointers to add to this list at sabine.hauert@robohub.org or on twitter @sabinehauert.
tags:
herotagrc
---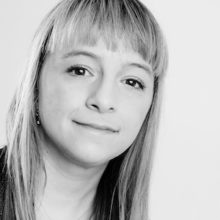 Sabine Hauert
is President of Robohub and Associate Professor at the Bristol Robotics Laboratory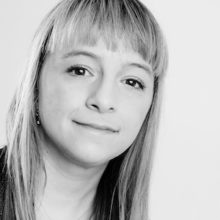 Sabine Hauert is President of Robohub and Associate Professor at the Bristol Robotics Laboratory