By Adam Conner-Simmons | CSAIL
Last Friday, MIT's Computer Science and Artificial Intelligence Laboratory (CSAIL) hosted 150 local high school students for its second annual "Hour of Code" event, tied to the international initiative focused on getting kids interested in programming.
Researchers showed off robots, 3-D-printing technology, and other projects to math and computer science students from schools throughout the greater Boston area, including Cambridge, Charlestown, Roxbury, and Somerville.
The event also included a surprise video message from John Green, author of the bestselling young-adult novels-turned-movies "The Fault In Our Stars" and "Papertowns." Green commended the students on participating the event and elaborated on why coding is important.
"I cannot emphasize enough how much I believe in learning computer science, not least because I am basically a first-grader when it comes to computer literacy," Green said. "These days STEM education is vital to being able to understand the world around us and interact with it effectively."
Among the projects on display were "MultiFab," a 3-D-printer that can print using a record 10 different materials at once; Atlas, a 6-foot-tall, 400-pound humanoid robot that can open doors, climb stairs and drive a car; and a wireless device that can detect, track and identify individuals from the other side of a wall.
CSAIL Director Daniela Rus kicked off the event by inviting three graduate students to speak about how they got involved in programming and why coding is fun, exciting, and important.
"I like to think being able to code is sort of like having a superpower," Rus said. "Researchers here can see through walls with wireless, create objects that nobody would have ever thought possible, and develop robots that shape-shift like Transformers and fly through trees at 30 miles per hour."
To date approximately 150 million students have done an hour of programming as part of the Hour of Code, which was launched in 2013 by the organization code.org and takes place during Computer Science Education Week. Companies such as Apple and Microsoft have also jumped onboard with special programs, while last year U.S. President Barack Obama became the first sitting president to write a line of code.
tags:
c-Events
,
CSAIL
,
Hour of Code
,
MIT
,
STEM
---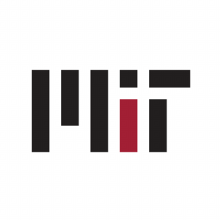 MIT News