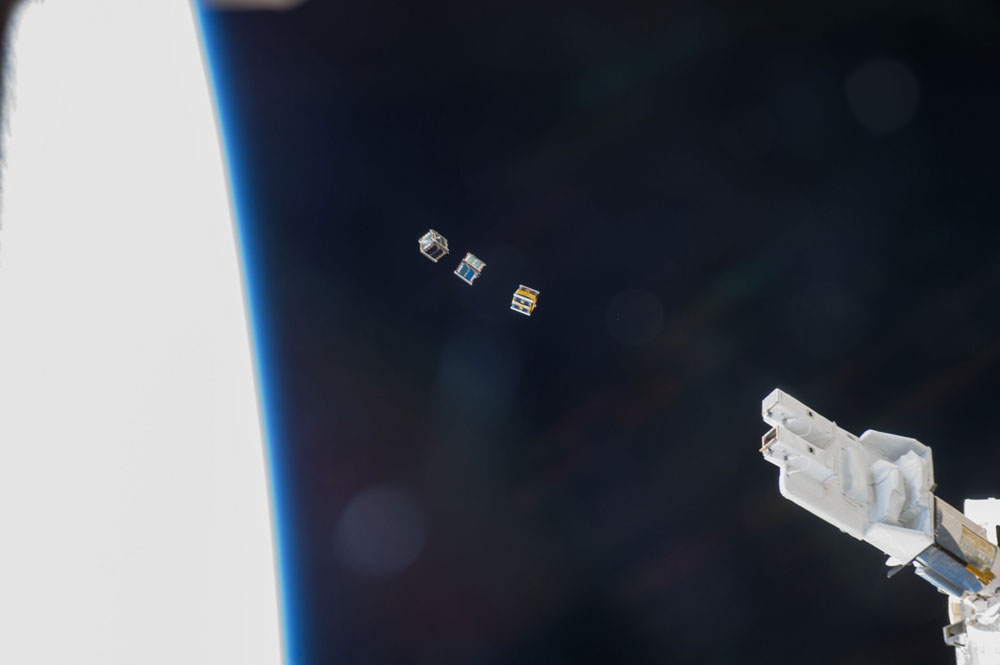 Three Cubesats were deployed November 19, 2013 from a Small Satellite Orbital Deployer (SSOD) attached to the Kibo laboratory's robotic arm. Image Credit: NASA.
Four more student-built CubeSat research satellites were launched into space early this morning as part of NASA's CubeSat Launch Initiative, which provides opportunities for small satellite payloads to fly on rockets planned for upcoming launches. Created by NASA to attract and retain students in the science, technology, engineering and mathematics disciplines, the initiative reaches students by introducing educational spaceflight in high schools and colleges across the United States.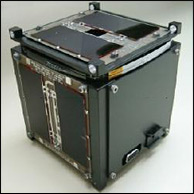 The cube-shaped satellites, which are flown as auxiliary payloads on previously planned missions, measure 10x10x10 cm on each side and weigh less than 1.33 kilos. Over the next few months, the student CubeSat teams will receive data from their satellites in space, and, as part of their agreement with NASA, will provide the agency a report on their outcomes and scientific findings.
This batch of CubeSats were prepared by NASA's Jet Propulsion Laboratory in Pasadena, Calif., and students at Medgar Evers College at the City University of New York; Montana State University in Bozeman; and the University of Michigan at Ann Arbor in collaboration with the University of New Hampshire in Durham. Read the current Mission Fact Sheet, or learn more about about other student CubSat projects here.
tags:
c-Space
,
CubeSat
,
cx-Research-Innovation
,
NASA
---
Hallie Siegel
robotics editor-at-large
Hallie Siegel robotics editor-at-large