December 2017 fundings, acquisitions and IPOs
by
Frank Tobe
02 January 2018
---
share this: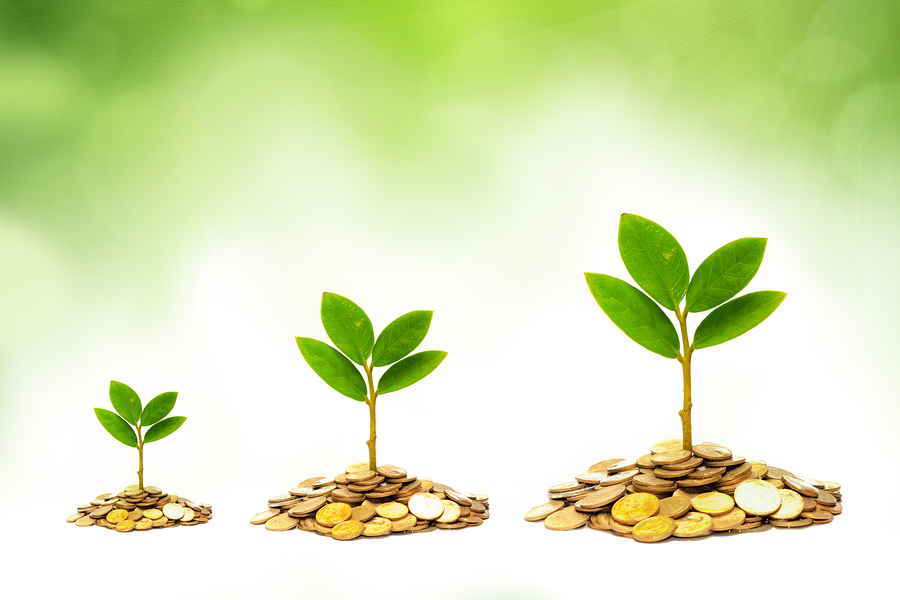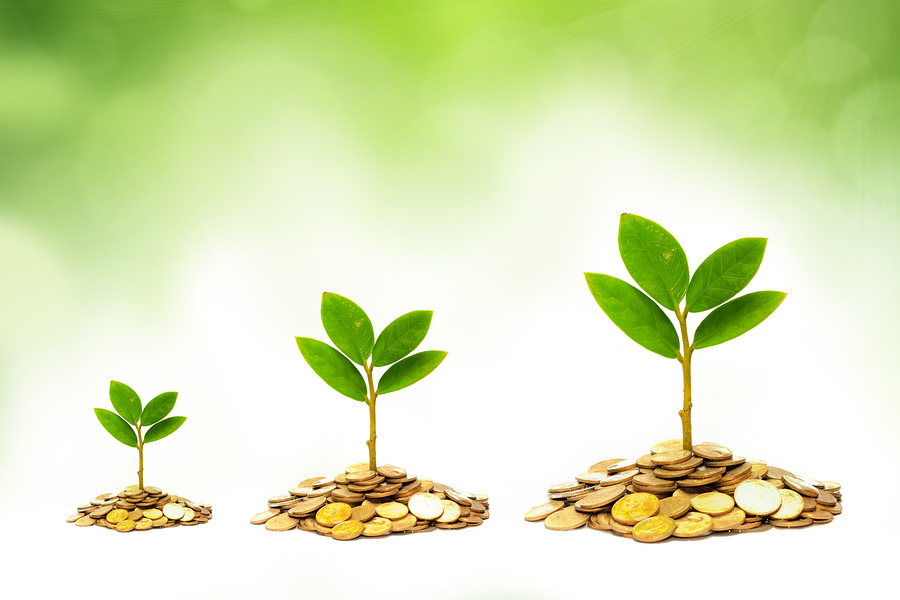 Twenty-one different startups were funded in December cumulatively raising $430 million, down from the $782 million in November. Three didn't report the amount of their funding. Only three were over $50 million of which one was a Chinese startup. Three acquisitions were reported during the month including two takeovers of Western robotics companies by Chinese ones. Nothing new on the IPO front.
Fundings:
Farmers Business Network, a San Carlos, Calif.-based farmer-to-farmer network raised $110 million in Series D funding. T. Rowe Price Associates Inc and Temasek led the round, and were joined by investors includingAcre Venture Partners, Kleiner Perkins Caufield & Byers, GV and DBL Partners.
Ripcord, a Hayward, CA robotic digitization company, raised $59.5 million this year in a March Series A and Aug/Dec Series B equity funding led by GV and Icon Ventures with Lux Capital, Telstra Ventures, Silicon Valley Bank, Kleiner Perkins, Google and Baidu Ventures. Ripcord has developed and is providing as a service a digitization service using AI, scanning and robotics to go from cardboard storage boxes full of tagged manila folders, to scanable pdf files available through ERP and other office systems.
JingChi, a Chinese-funded Beijing and Silicon Valley self-driving AI systems startup, raised $52 million (in September) in a seed round led by Qiming Venture Partners. China Growth Capital, Nvidia GPU Ventures and other unnamed investors also participated in the round. Baidu is suing former Baidu employee Wang Jing for using Baidu IP for his new startup.
Groove X, a Tokyo startup developing a humanoid robot Lovot, raised $38.7 million in a Series A round by Mirai Creation Fund, government-backed Innovation Network Corporation of Japan (INCJ), Shenzhen Capital Group, Line Ventures, Dai-ichi Seiko, Global Catalyst Partners Japan (GCPJ), Taiwan's Amtran Technology, OSG and SMBC Venture Capital. Groove X has raised $71.1 million thus far.
Kespry, a Menlo Park, Calif.-based aerial intelligence solution provider, raised $33 million in Series C funding led by G2VP, and was joined by investors including Shell Technology Ventures, Cisco Investments, and ABB Ventures.
Ouster, a San Francisco startup developing a $12,000 LiDAR, raised $27 million in a Series A funding round led by Cox Enterprises with participation from Fontinalis, Amity Ventures, Constellation Technology Ventures, Tao Capital Partners, and Carthona Capital.
Fetch Robotics, a Silicon Valley logistics co-bot maker, raised $25 million in a Series B round led by Sway Ventures in San Francisco and included existing investors O'Reilly AlphaTech Ventures, Shasta Ventures and SoftBank's SB Group US. The round brings total funding to $48 million. Fetch, in addition to warehousing customers, is selling to "Tier 1" automakers, which like the ability of Fetch's robots to detect and track the location of parts "to avoid losing transmissions.
Virtual Incision, a spinout from the U of Nebraska, is a medical device company developing miniaturized robotically assisted general surgery device, raised $18 million in a Series B funding round co-led by Chinese Sinopharm Capita and existing investor Bluestem Capital, with participation from PrairieGold Venture Partners and others.
Wuhan Cobot Technology, a Chinese co-bot startup, raised $15.4 million in a Series B round led by Lan Fund with participation by Matrix Partners and GGV Capital.
PerceptIn, a Silicon Valley vision systems startup, raised $11 million in Angel and A round funding, from Samsung Ventures, Matrix Partners and Walden Intl. Perceptin also announced their new $399 Ironsides product, a full robotics vision system combining both hardware and software for realtime tracking, mapping and path planning.
Upstream Security, a San Francisco-based cybersecurity platform provider for connected cars and self-driving vehicles, raised $9 million in Series A funding. Charles River Ventures led the round and was joined by investors including Glilot Capital Partners and Maniv Mobility.
Robocath, a French medical robotics device developer, raised $8.6 million in two funding rounds from from Crédit Agricole Innovations et Territoires (CAIT), an innovation fund managed by Supernova Invest. Cardio Participation also invested. Robocath raised $5.6 million in May led by Normandie Participation, M Capital Partners with participation by NCI Gestion and GO Capital and $3 million in December.
FarmWise, a San Francisco agricultural robotics and IoT startup developing a weeding robot, raised $5.7 million in a seed round led by hardware-focused VC Playground Global with Felicis Ventures, Basis Set Ventures, and Valley Oak Investments also participating.
Guardian Optical Technologies, an Israeli sensor maker, raised $5.1 million in Series A funding from Maniv Mobility and Mirai Creation Fund.
Aeronyde, a Melbourne, Fla,-based drone infrastructure firm, raised $4.7 million led by JASTech Co. Ltd.
Elroy Air, a San Francisco startup building autonomous aircraft systems to deliver goods to the world's most remote places, raised $4.6 million in a seed round led by Levitate Capital with participation by Shasta Ventures, Lemnos Labs and Homebrew.
Tortuga AgTech, a Denver-based robotics startup targeting controlled-environment fruit and vegetable growers has raised a $2.4 million Seed round led by early-stage hardware VC Root Ventures and closed in September. Also participating in the round were Silicon Valley tech VCs Susa Ventures and Haystack, AME Cloud Ventures, Grit Labs, the Stanford-StartX Fund and SVG Partners. Tortuga is developing robotic systems for harvesting fresh produce in controlled environments, from indoor hydroponics to greenhouses, starting with strawberries.
FluroSat, an Australian crop health startup, has raised $770k in a seed round by Main Sequence Ventures, manager of the Australian government's $100 million CSIRO Innovation Fund, Airtree Ventures and Australia's Cotton Research and Development Corporation (CRDC).
Blue Frog Robotics, a Paris-based robotics startup, raised funding of an undisclosed amount. Fenox Venture Capital led the round with Gilles Benhamou and Benoit de Maulmin participating.
SkyX, an Israeli agtech developing variable aerial spraying software methods, raised an undisclosed seed funding round by Rimonim Fund.
TetraVue, a Vista, Calif.-based 3D technology provider, raised funding of an undisclosed amount. Investors include KLA Tencor, Lam Research, Tsing Capital, Robert Bosch Venture Capital GmbH, Samsung Catalyst Fund and Nautilus Ventures.
Acquisitions:
Chinese medtech investment firm Great Belief International has acquired the IP and assets of the SurgiBot surgical robot developed by TransEnterix for $29 million. TransEnterix retains distribution rights outside of China. SurgiBot failed an FDA application whereupon TransEnterix acquired an Italian competitor with a less advanced product. TransEnterix will continue to develop and market that Senhance robotic assisted surgery platform – which has both CE and FDA approvals. "The relationship with GBIL will allow us to advance the SurgiBot System toward global commercialization while significantly reducing our required investment and simultaneously leveraging 'in-country' manufacturing in the world's most populous country," TransEnterix president & CEO Todd Pope said.
Estun Automation, a Chinese industrial robot and CNC manufacturer, acquired 50.01% (with the right to acquire the remainder of the shares) of Germany-based M.A.i GmbH, a 270 person integrator with facilities in the US, Italy, Romania and Germany, for around $10.5 million.
Rockwell Automation (NYSE:ROK) acquires Odos Imaging for an undisclosed amount. Odos develops 3D imaging technologies for manufacturing systems.
---
Frank Tobe
is the owner and publisher of
The Robot Report
, and is also a
panel member
for Robohub's
Robotics by Invitation
series.
Frank Tobe is the owner and publisher of
The Robot Report
, and is also a
panel member
for Robohub's
Robotics by Invitation
series.
---