Silicon Valley Robotics is pleased to announce that we are a Connector organization for the E-ROBOT Prize, and other DOE competitions on the American-Made Network. There is \$2 million USD available in up to ten prizes for Phase One of the E-ROBOT Prize, and \$10 million USD available in Phase Two. Individuals or teams can sign up for the competition, as the online platform offers opportunities to connect with potential team members, as do competition events organized by Connector organizations. Please cite Silicon Valley Robotics as your Connector organization, when entering the competition.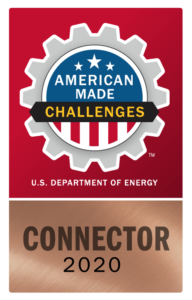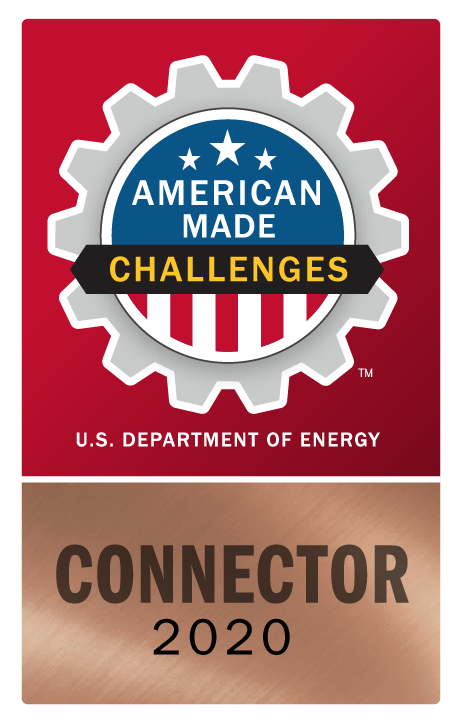 Silicon Valley Robotics will be hosting E-Robot Prize information and connection events as part of our calendar of networking and Construction Robotics Network events. The first event will be on February 3rd at 7pm PST in our monthly robot 'showntell' event "Bots&Beer", and you can register here. We'll be announcing more Construction Robotics Network events very soon.
E-ROBOT stands for Envelope Retrofit Opportunities for Building Optimization Technologies. Phase One of the E-ROBOT Prize looks for solutions in sensing, inspection, mapping or retrofitting in building envelopes and the deadline is May 19 2021. Phase Two will focus on holistic, rather than individual solutions, i.e. bringing together the full stack of sensing, inspection, mapping and retrofitting.
The overarching goal of E-ROBOT is to catalyze the development of minimally invasive, low-cost, and holistic building envelope retrofit solutions that make retrofits easier, faster, safer, and more accessible for workers. Successful competitors will provide solutions that provide significant advancements in robot technologies that will advance the energy efficiency retrofit industry and develop building envelope retrofit technologies that meet the following criteria:
Holistic: The solution must include mapping, retrofit, sensing, and inspection.
Low cost: The solution should reduce costs significantly when compared to current state-of-the-art solutions. The target for reduction in costs should be based on a 50% reduction from the baseline costs of a fully implemented solution (not just hardware, software, or labor; the complete fully implemented solution must be considered). If costs are not at the 50% level, there should be a significant energy efficiency gain achieved.
Minimally invasive: The solution must not require building occupants to vacate the premises or require envelope teardown or significant envelope damage.
Utilizes long-lasting materials: Retrofit is done with safe, nonhazardous, and durable (30+ year lifespan) materials.
Completes time-efficient, high-quality installations: The results of the retrofit must meet common industry quality standards and be completed in a reasonable timeframe.
Provides opportunities to workers: The solution enables a net positive gain in terms of the workforce by bringing high tech jobs to the industry, improving worker safety, enabling workers to be more efficient with their time, improving envelope accessibility for workers, and/or opening up new business opportunities or markets.
The E-ROBOT Prize provides a total of \$5 million in funding, including \$4 million in cash prizes for competitors and an additional \$1 million in awards and support to network partners.
Through this prize, the U.S. Department of Energy (DOE) will stimulate technological innovation, create new opportunities for the buildings and construction workforce, reduce building retrofit costs, create a safer and faster retrofit process, ensure consistent, high-quality installations, enhance construction retrofit productivity, and improve overall energy savings of the built environment.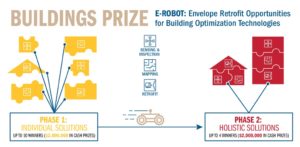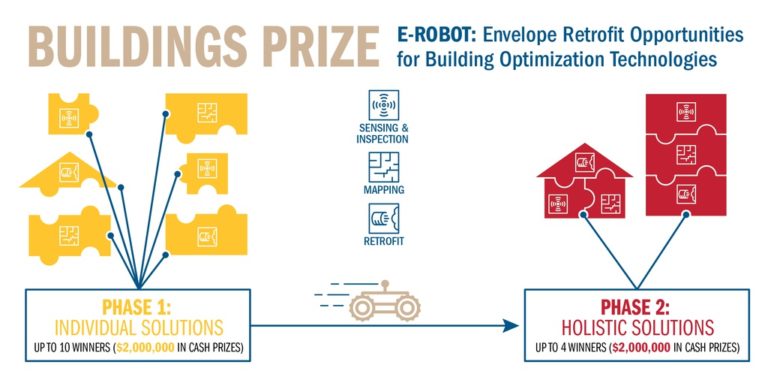 The E-ROBOT Prize is made up of two phases that will fast-track efforts to identify, develop, and validate disruptive solutions to meet building industry needs. Each phase will include a contest period when participants will work to rapidly advance their solutions. DOE invites anyone, individually or as a team, to compete to transform a conceptual solution into product reality.
tags:
Competition-Challenge
---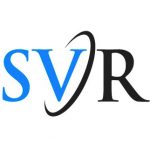 Silicon Valley Robotics
is an industry association supporting innovation and commercialization of robotics technologies.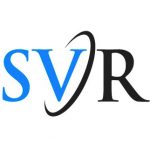 Silicon Valley Robotics is an industry association supporting innovation and commercialization of robotics technologies.