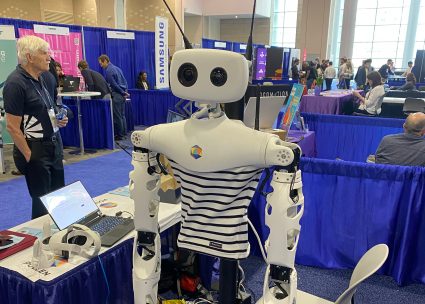 At ICRA 2022, the researchers weren't the only ones working with cutting-edge technology. We spoke to the exhibitors to get real-life demos of their products.
Tangram Vision
Tangram Vision is a hardware-agnostic sensor fusion platform. It streamlines the development and deployment of critical sensor infrastructure like calibration, fusion, and monitoring for any number of cameras, depth sensors, LiDAR, radar, and IMU. Their co-founder, Adam Rodnitzky, walks us through their sensor fusion platform.
FLX Solutions
Matt Bilsky, Founder and CEO of FLX Solutions gives us a live demo of their robot, the FLX BOT. Matt Bilsky applied his Ph.D. in Mechanical Engineering to create a novel, highly compact robot that is designed to reach and inspect parts of a building that a human cannot reach. The FLX BOT is one inch in diameter and is made of modular links that can be attached one after the other to extend the reach and degrees of freedom of the robot.
Exyn Technologies
Exyn Technologies specializes in aerial robotics, drone swarms, multi-modal sensor fusion, 3D mapping, obstacle avoidance, and autonomous navigation & planning.
Exyn's focus is on developing software for aerial robots so they can operate in GPS-denied environments, without human control, prior information, or pre-existing infrastructure (e.g. no motion capture system).
Pollen Robotics
Pollen Robotics developed the robot, Reachy, an open-source humanoid robot with a quirky appearance. Reachy's primary userbase is researchers studying fields such as teleoperation. Using mixed autonomy, Reachy is able to be teleoperated by humans, while still having onboard intelligence to autonomously infer the actions you want it to do.
tags:
c-Events
,
cx-Aerial
,
cx-Events
,
cx-Industrial-Automation
,
cx-Research-Innovation
,
interview
,
Robotics technology
,
software
,
startup
---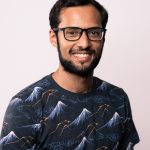 Abate De Mey
Podcast Leader and Robotics Founder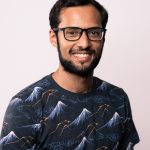 Abate De Mey Podcast Leader and Robotics Founder