Today organizers announced that the first edition of the Flying Donkey Challenge in Kenya, which had preliminary sub-challenges slated to begin this November, is on hold indefinitely due to delays in obtaining final approvals from Kenyan authorities.
According to their press release:
Beginning with the horrific Westgate attack last September in Nairobi and following the tragic terrorist attacks near Lamu this month, it has become clear that organising a high visibility drone event in Kenya is incompatible with immediate security concerns. To be clear, it is not that cargo drone testing presents any threat whatsoever to Kenya, or that international participants would be at risk from travelling to Kenya, but only that, for the coming months, the overseers of civil and military aviation in Kenya have made it clear they are unlikely to be able to sign off on legal precedents for autonomous flight.

Since April, we have been pursuing air space approvals and locations in other African locations. While these talks have been productive, our unfortunate conclusion is that we will not be able to confirm a new date and location in 2015. Without a clear time-scale, closing on the budget is not possible. Taking into account the speed with which research and commercial drone ventures are proceeding, we feel it unfair to leave the teams that have applied for the Challenge in limbo and prefer to put the Flying Donkey Challenge in its current format on hold.
Organizers remain steadfast in their goal to spur a new transport industry using cargo drones in order to solve the problem of supply delivery in places where infrastructure is poor or non-existent.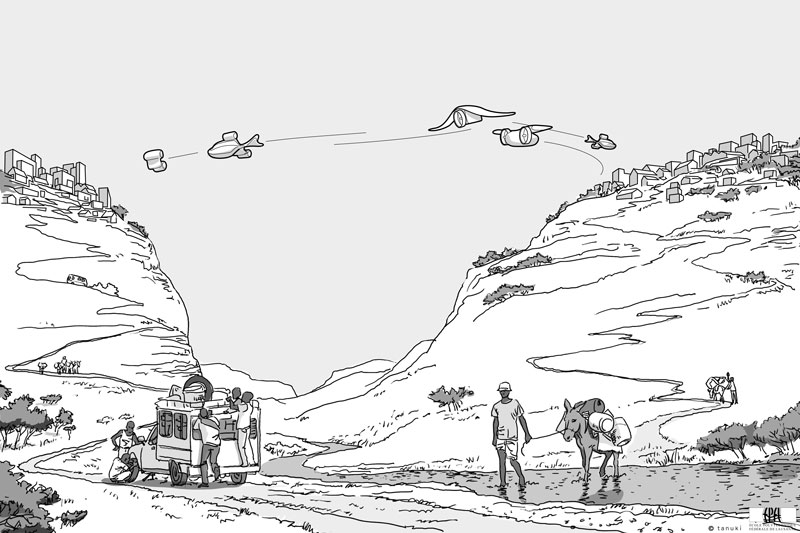 tags:
c-Events
,
cargo drones
,
cx-Aerial
,
cx-Politics-Law-Society
,
Flying Donkey Challenge
---
Hallie Siegel
robotics editor-at-large
Hallie Siegel robotics editor-at-large