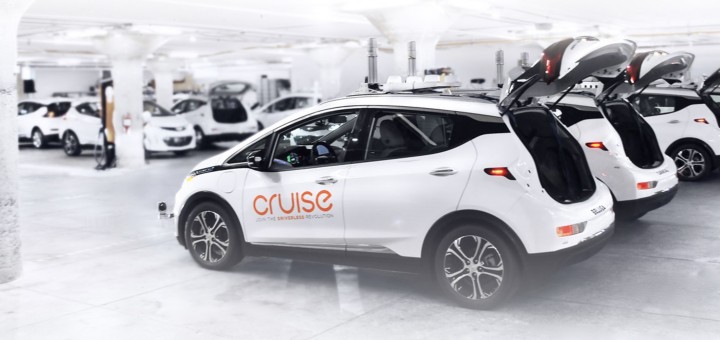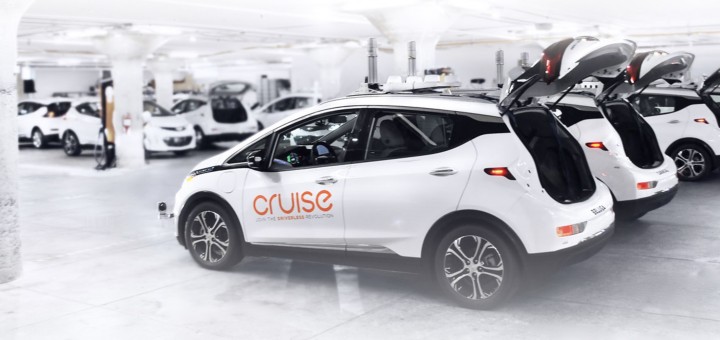 General Motors announced this week that they would "take full responsibility" if a crash takes place during an autonomous driving trip. This follows a pledge to do the same made some time ago by Daimler, Google and Volvo and possibly others.
What's interesting is that they don't add the caveat "if the system is at fault." Of course, if the system is not at fault, they can get payment from the other driver, and so it's still OK to tell the passenger or owner that GM takes responsibility.
GM is moving on a rapid timetable with the technology they bought with Cruise not too long ago. In fact, rumours of a sooner than expected release actually shot their stock up a bit this week.
Even to this day I still see articles which ask the question, "who is liable in an accident?" and then don't answer it as though the answer is unknown or hard to figure out. It never was. There was never any doubt that the creators of these vehicles would take responsibility for any accidents they cause. Even if they tried not to, the liability would fall to them in the court system. People have been slow to say it because lawyers always advise clients, "never say in advance that you will take liability for something!" Generally good advice, but pointless here, and the message of responsibility makes customers feel better. Would you get into a taxi if you knew you would be liable if the driver crashed?
Senate bill
In other news this week, a Senate panel passed its own version of the House bill deregulating robocars. Notable was the exclusion of trucks, at the request of the Teamsters. I have predicted since this all began that the Teamsters would eventually bring their influence to bear on automated trucking. They will slow things down, but it's a battle they won't win. Truck accidents kill 4,000 people every year, and truck driving is a grueling boring profession whose annual turnover sometimes exceeds 100%. At that rate, if they introduced all-automated truck fleets today, it would be a very long time before somebody who actually wanted a trucking job lost it to automation. Indeed, even in the mostly automated world there will still be routes and tasked best served by humans, and they will be served by those humans who want it.
Actually, this new-world trucking will be a much nicer job. It will be safer, and nobody will drive the long-haul cross-country routes that grind you with boredom, take you away from your home and family for a week or more while you eat bad food and sleep in cheap motels or the back of your rig.
Uber
Speaking of trucking, while I have not been commenting much on the Waymo/Uber lawsuit because of my inside knowledge, and the personalities don't bear too much on the future of the technology, it certainly has been getting fast and furious.
You can read the due diligence report Uber had prepared before buying Otto, and a Wired article which starts with a silly headline but has some real information as well.
Other items
Luminar, the young 1.5 micron LIDAR startup, has announced that Toyota will use their LIDARs.
Lyft has added Ford, along with Google to its partner list. Since Lyft did a $500M investment deal with GM, it's clear they don't want to stick with just one player, even for that sum. Google may have larger sums — it does seem clear that the once happy partnership of Uber and Google is over.
Baidu announced a 10 billion Yuan investment fund for self-driving startups.
Rumours suggest Waymo may expand their Phoenix pilot to a real self-driving taxi service for the public sooner than expected.
tags:
cx-Automotive
---

Brad Templeton, Robocars.com
is an EFF board member, Singularity U faculty, a self-driving car consultant, and entrepreneur.

Brad Templeton, Robocars.com is an EFF board member, Singularity U faculty, a self-driving car consultant, and entrepreneur.