There are two very good reasons to watch Humans, the new robot-themed drama series that premiered in the UK on Sunday. Firstly, it's a well-made high-energy thriller with a pacy storyline, focusing on a domestic future not unlike the present –  only with robots. Secondly, it tackles the questions we should be asking about that future.
"Should we get one?" That's the initial poser for the Hawkins family, who are living in a parallel present where the latest labour-saving gadget is a life-like humanoid. And, when they do, much to working Mum Laura's (the IT Crowd's Katherine Parkinson) dismay, things go predictably awry. Because the synth, as its called, turns out to have emotions.
And that's not the only issue. Anita, the Hawkins' synth (played artfully by Gemma Chan) is rather gorgeous, as stay-at-home dad Joe Hawkins (Tom Goodman-Hill) can't help noticing. She has an altogether different effect on teenage daughter Mattie (Lucy Carless), who believes her generation are being supplanted by robots. It's a theme that will be interesting to see unfold as the series progresses.
Humans, adapted by a team of Spooks writers from a Swedish TV drama, also has a number of other strands. Merlin star Colin Morgan is the leader of a band of renegade "emotional" synths and an aged George Millican (William Hurt) forms an attachment to his dysfunctional unit, Max (beautifully played by Ivanno Jeremiah).
It's not difficult to see why Millican feels this way: the ailing Max is not only attuned to his owners comforts and preferences, but is also a receptacle for his memories, recalling the past even better than Millican is able to himself.
Conundrums of this nature are scattered throughout the drama, where robots are seen to perform all manner of jobs, from street cleaning to sex work, their status akin to immigrants or even slaves. It's remarkably easy to feel sorry for their lot.
Humans has had an excellent reception, "electrifying" four million viewers and setting a new record for Channel 4 drama.
But UK broadsheet the Telegraph was less than impressed and accused the series of conceptual overload, which is perhaps a little short sighted.
Humans is not easy watching. It forces you to ask: what is emotion? Is it something we're born with, or can it be learnt? And what about the darker emotions … are we still human without them?
These are just two of the questions we need to explore. If we don't begin to consider them soon, 'conceptually obsolete' may be more appropriate than 'conceptually overloaded'. That's why Humans is a timely step in the right direction.
If you like this you may also be interested in:
See all the latest robotics news on Robohub, or sign up for our weekly newsletter.
tags:
c-Arts-Entertainment
,
Colin Morgan
,
gemma chan
,
Humanoids
,
humans
,
Katherine Parkinson
,
TV series
,
william hurt
---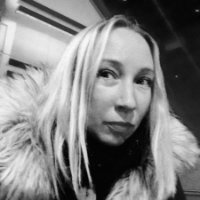 Adriana Hamacher
Associate Editor at Robohub and the UK's Knowledge Transfer Network and a contributor to Economist Insights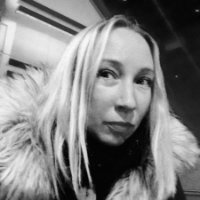 Adriana Hamacher Associate Editor at Robohub and the UK's Knowledge Transfer Network and a contributor to Economist Insights