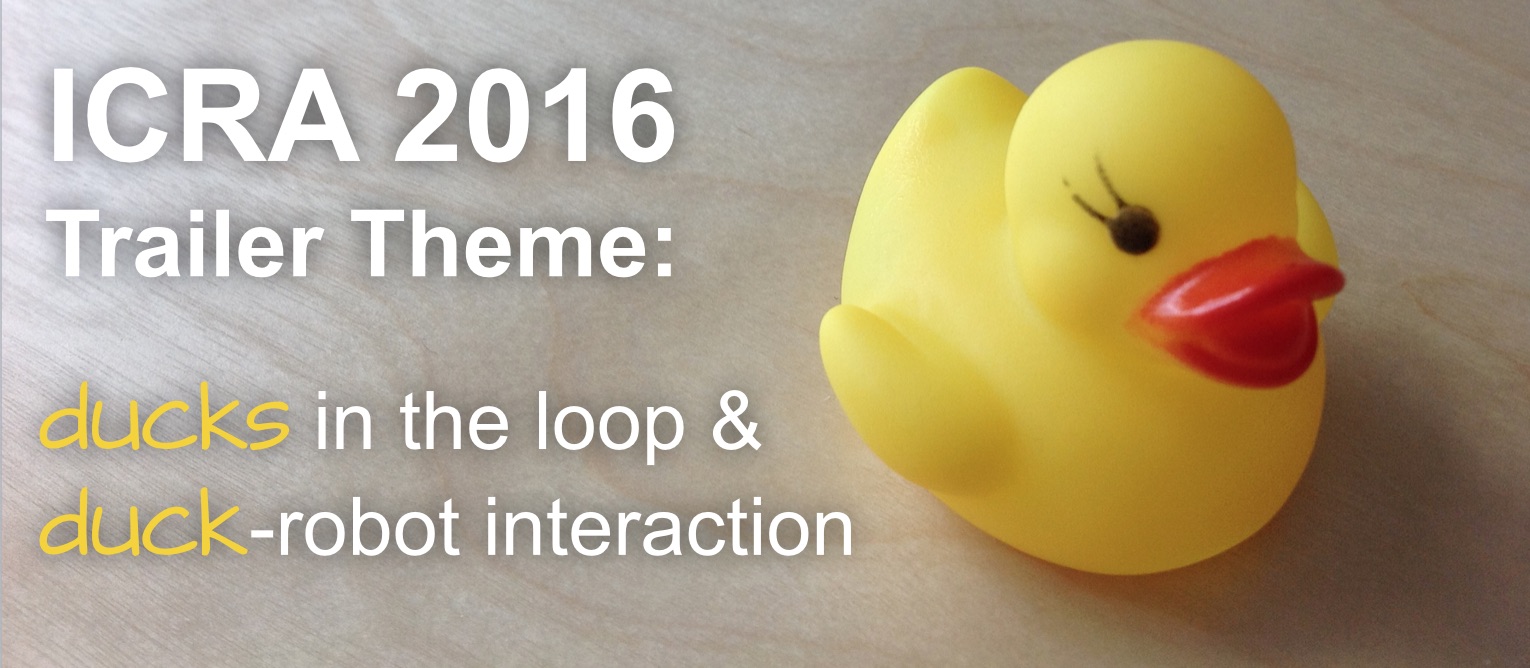 The robotics community have created a series of video tributes that showcase some of the contributions to ICRA, the largest conference in the field of robotics and automation. Episode one features flying robots that can fly, walk, and grasp, with rubber duckies!
Stay tuned for episode two: daily life activities. 
---
Papers featured in this video:
"Dynamic Underactuated Flying-Walking (DUCK) Robot" Christopher J. Pratt and Kam K. Leang
Duckies can fly, walk, swim and dive. Likewise, this robot is able to fly and walk, by combining the body of a quadrotor, together with passive legs, which are not actively powered. The robot can walk down an inclined surface with its propeller motors turned off, and use the propellers to walk on flat surfaces and to fly.
---
---
"Trajectory Generation for Quadrotor based Systems using Numerical Optimal Control"
Mathieu Geisert, Nicolas Mansard (LAAS-CNRS)
---
Visit ICRA 2016 trailer to watch upcoming clips and read the ICRA 2016 duckies poems.
tags:
c-Events
,
ICRA16
--- Robohub Editors