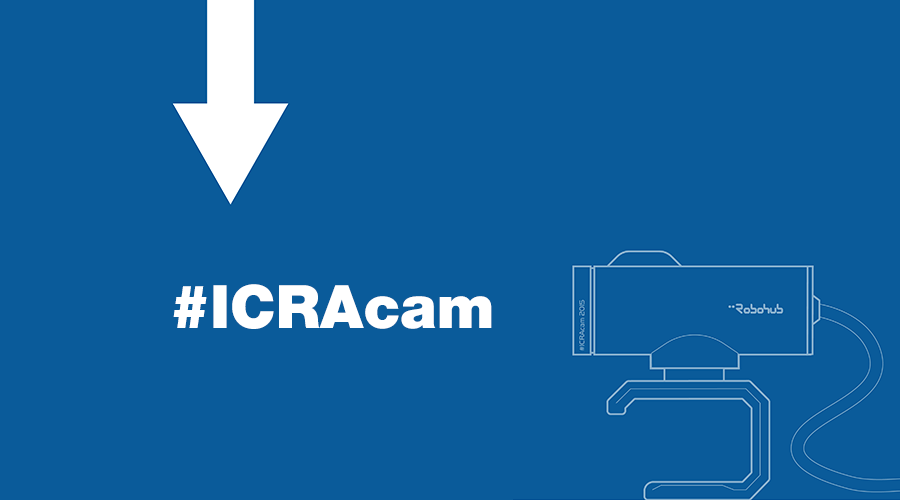 In Part Four of our ICRAcam series, you'll learn about control for a microsurgical device for soft tissue, a robot that can find wrinkles in clothing and straighten them out, collaborative task learning and 3D scene reconstruction. A special thanks to IEEE RAS ICRA, who allowed us to film at the event to bring you highlights from some of this year's exciting papers. We'll be sharing lots more ICRAcam videos over the next couple of weeks, so watch this space! Check out all our ICRA coverage here. 
---
Help for vocal chords
Feed Forward Incision Control for Laser Microsurgery of Soft Tissue | Fichera, Loris; Pardo, Diego; Illiano, Placido; Caldwell, Darwin G.; Mattos, Leonardo;
*Best Medical Robotics Paper Finalist*
Research page
Related research here and here.
---
No wrinkles, please
Accurate Garment Surface Analysis Using an Active Stereo Robot Head with Application to Dual-Arm Flattening | Sun, Li;  Aragon-Camarasa, Gerardo; Rogers, Simon; Siebert, Paul
*Best Robotic Manipulation Paper Finalist*
---
Working together
Learning Multiple Collaborative Tasks with a Mixture of Interaction Primitives | Ewerton, Marco; Neumann, Gerhard; Lioutikov, Rudolf; Ben Amor, Heni; Peters, Jan; Maeda, Guilherme Jorge
*Best Service Robotics Paper Finalist*
---
Taking it all in, in real time
Incremental Dense Semantic Stereo Fusion for Large-Scale Semantic Scene Reconstruction | Vineet, Vibhav (joint 1st author); Miksik, Ondrej (joint 1st author); Lidegaard, Morten; Niessner, Matthias; Golodetz, Stuart; Prisacariu, Victor; Kahler, Olaf; Murray, David; Izadi, Shahram; Perez, Patrick; Torr, Philip
*Best Robotic Vision Paper Finalist*
---
tags:
c-Events
,
cx-Research-Innovation
,
ICRA 2015
,
ICRAcam
--- Robohub Editors