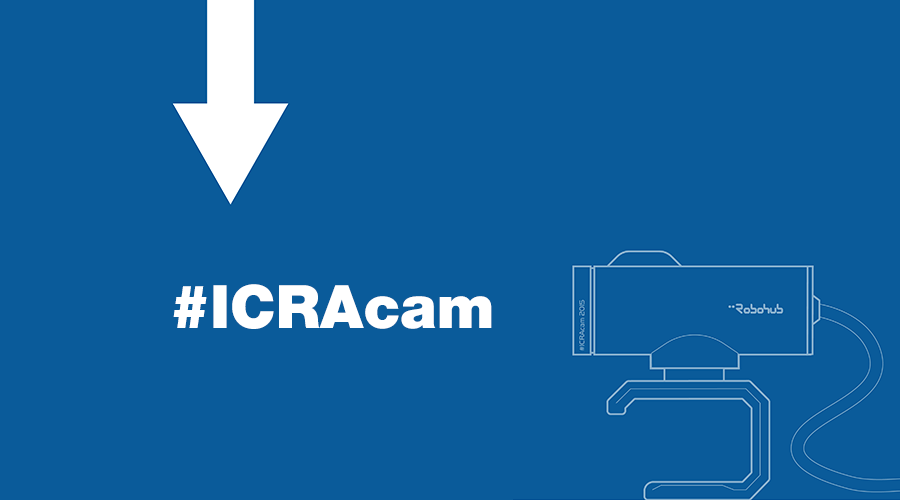 In Part Five of our ICRAcam series, you'll learn about passively stabilizing MAVs without using inertial sensors, a robot that learns different swimming gaits from experience, building high level motor tasks from a library of basic motion and transition primitives, and a high-speed robotic system for injecting C. elegans for large scale biomolecule screening. A special thanks to IEEE RAS ICRA, who allowed us to film at the event to bring you highlights from some of this year's exciting papers. We'll be sharing the final ICRAcam videos soon, so watch this space! Check out all our ICRA coverage here. 
---
Tabula rasa learning
Learning Legged Swimming Gaits from Experience | Meger, David Paul;
Gamboa Higuera, Juan Camilo; Xu, Anqi; Giguere, Philippe; Dudek, Gregory
*Best Conference Paper Finalist*
---
Look Ma, no inertial sensors!
Passive Stability of Vehicles without Angular Momentum Including Quadrotors and Ornithopters | Piccoli, Matthew; Yim, Mark
---
It all starts with the basics
Towards Learning Hierarchical Skills for Multi-Phase Manipulation Tasks | Kroemer, Oliver; Daniel, Christian; Neumann, Gerhard; van Hoof, Herke; Peters, Jan
*Best Student Paper Finalist*
---
Fast injection
An Automated Robotic System for High-Speed Microinjection of Caenorhabditis Elegans | Dong, Xianke;  Song, Pengfei; Liu, Xinyu
*Best Automation Paper Finalist*
tags:
c-Events
,
cx-Research-Innovation
,
ICRA 2015
,
ICRAcam
--- Robohub Editors