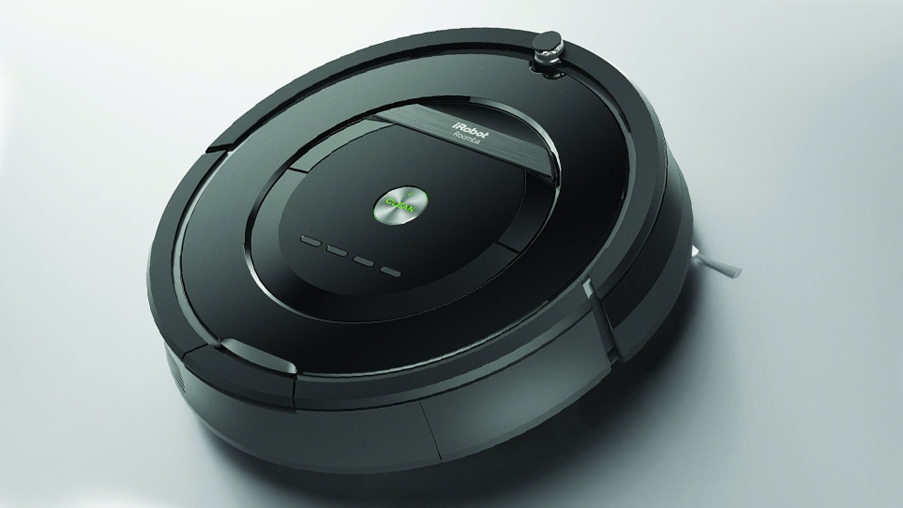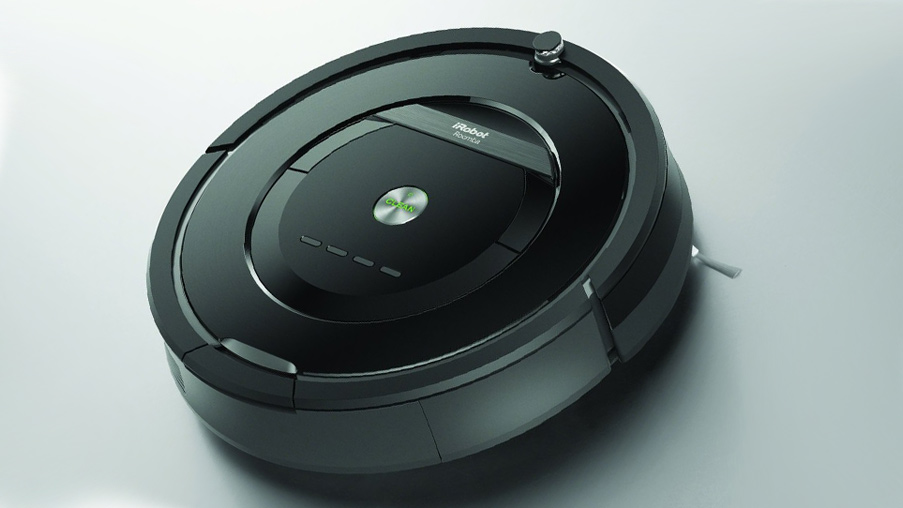 SharkNinja, a well-known marketer of home consumer products, has entered the American robotic vacuum market with a product that is priced to compete against iRobot's Roomba line of floor cleaners. Their new ION Robot navigates floors and carpets and docks and recharges automatically. It sells at a very favorable price point to iRobot's.
SharkNinja has partnered with ECOVACS, a Chinese manufacturer of many robotic products including robotic vacuums and floor cleaners, to custom manufacture the new Shark ION Robot – thus SharkNinja isn't starting from scratch. [ECOVACS is a big seller in China. On Singles Day (11/11/2016), online via the e-commerce giant Alibaba, ECOVACS sold $60.2 million of robotic products, up from $47.6 million in 2015. The star performer was a DEEBOT robotic vacuum which sold 135,000 units. The ECOVACS window-cleaning robot was another standout product, with more than 10,000 units sold.]
iRobot's stock took an 18% negative hit – perhaps on the news of the product launch by SharkNinja, or perhaps because some prominent analysts downgraded their ratings of the company saying that iRobot is susceptible to a lower-cost similarly capable well-regarded branded product. The SharkNinja robotic vacuums fits those criteria.
SharkNinja is a fast-growing vendor of blenders, vacuums and other household products. They displaced Dyson in vacuums by engineering a superior product at a value price point (the Dyson robot vacuum sold for $1,000). SharkNinja, by using disruptive pricing and infomercial marketing, has garnered around 20% of the U.S. market for vacuums in just 10 years. SharkNinja's non-robotic vacuums and blenders command significant shelf space and are very popular with customers and sellers alike. Thus they are a formidable competitor.
Also this month, SharkNinja raised an undisclosed sum from CDH Investments, a private equity fund with $20 billion of assets under management. CDH said they purchased "a significant equity interest" in SharkNinja.
iRobot's Defensive Moves
iRobot has been making defensive moves recently. It acquired its two main distributors: Robopolis in Europe and Sales on Demand in Japan. It has used up much of its cash reserve to buy back shares of the company. And it sued what it considered to be patent violations by Hoover, Black & Decker, Bobsweep, Bissell Homecare, and Micro-Star International (MSI) (which manufacturers the Hoover and Black & Decker vacuums).
According to Zacks Equity Research, iRobot just favorably settled with MSI in an agreement where MSI will exit the global robotic cleaning industry and also provide a undisclosed compensation fee to iRobot.
"This settlement represents the first successful milestone on the enforcement effort iRobot initiated earlier this year," said Glen Weinstein, executive vice president and chief legal officer at iRobot. "The agreement by MSI to exit the robotic cleaning industry signifies the value of iRobot's intellectual property and the company's efforts to protect it."
Nevertheless, iRobot may be vulnerable to an international consumer products company with a full range of consumer products who competes with similar products at lower prices.
tags:
c-Consumer-Household
---
Frank Tobe
is the owner and publisher of
The Robot Report
, and is also a
panel member
for Robohub's
Robotics by Invitation
series.
Frank Tobe is the owner and publisher of
The Robot Report
, and is also a
panel member
for Robohub's
Robotics by Invitation
series.
---