Last month the Pioneers Festival took place in the Imperial Palace, Vienna, Austria. According to its website, the festival is Europe's premium event for entrepreneurship and future technologies. Startups from 55 countries participated in a pitch competition, and the best startups got to present their ideas at the festival; these were companies working in robotics, but not specializing in industrial applications where robots are traditionally used.
According to Michael Zillich, CTO at Blue Danube Robotics (one of the startups presenting at Pioneers), a future market is robot assisted living for the elderly or for physically handicapped people. Their startup focuses on robots that support people with day-to-day tasks such as opening curtains or fetching a glass of water – tasks that seem trivial, but may be hard to accomplish if one is physically handicapped. Rodney Brooks, founder of iRobot and Rethink Robotics, and Steve Cousins, founder of Willow Garage, agree that care is a great market for robotics startups. But there are challenges to be met.
One of the challenges is the simultaneous development of soft- and hardware on which current robotics startups focus. The Robotic Operating System (ROS) software is widely available but still lacks the quality required by businesses to be in a position to sell it. Cyril Ebersweiler, venture partner at SOSventures and founder of HAXLR8R, an accelerator for hardware-related startups, further points out difficulties with hardware startups. He says hardware is hard to build, and to be successful you have to be the first in the market, keep iterating, and bring the costs down. In this capacity, the factory building your hardware is your most important partner – something that Eben Upton, co-founder of the Raspberry Pi foundation developing the small size, ultra-low cost computer, learned as well.
Raspberry Pi recently moved their production back to Great Britain after a stint in China. While manufacturing costs were initially higher back in Great Britain compared to manufacturing in China, these were soon reduced due to tight cooperation between the Raspberry Pi developers and the factory staff, who worked to improve the hardware design so as to minimize costs. This, combined with reduced shipping costs, is bringing Raspberry Pi's current manufacturing costs below what they were spending on manufacturing in China.
Companies have the burden of developing reliable soft- and hardware simultaneously. Walter Wohlkinger, CEO of Blue Danube Robotics, believes reliability and a basic set of capabilities are important success factors for robots. Users of robotic systems may lose patience if robots repeatedly fail to accomplish assigned tasks.
Steve Cousins believes users of such systems to be more open. After all, he says, users do not expect robots to accomplish miracles.
A survey of the VDE, a German technical-scientific association, comes to the same conclusion: that people accept robots in their private households. Concerning functionality, Steve Cousins points to the success story of the personal computer. He thinks robotics to be now where the PC was approximately 30 years ago, when its functionality was limited but people saw potential for personal gain.
In the end, Rodney Brooks said that the trick is to find applications where robots can do something useful and the customer is willing to pay for it. Costing over $200,000, Willow Garage's PR2 is probably not one these robots. But, as Steve Cousins points out, robots can also be built for approximately $15,000. Assuming a lifetime of two years, robots have to generate a value of about $20 per day for an investment like this to break even – something he thinks can certainly be accomplished. He expects robots to be present in our day-to-day lives within the next few years, making this indeed the right time to found a robotic startup.
tags:
c-Events
,
cx-Business-Finance
,
Pioneers Festival
,
startup
---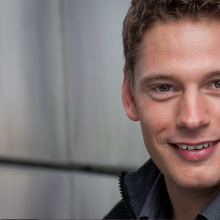 Torsten Andre
Researcher, author, volunteer, teacher, director, and many things more.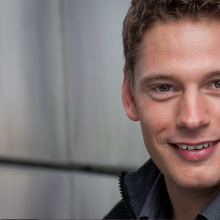 Torsten Andre Researcher, author, volunteer, teacher, director, and many things more.