The Industrial Technology Research Institute (ITRI) in Taiwan has introduced the AI-Based High Density Shuttle Rack System (SRS). This smart storage system, which operates without manpower in thousands of square meters of space, uses Artificial Intelligence to make warehousing decisions.
ITRI's system is an all-in-one pick, pack and fulfillment system for high volume e-commerce. Current capacities allow up to 1.25 miles of track for robotic shuttles, with vertical lifts for movement up and down as many as 14 floors of storage capacity. Inventory replenishment and picking is enabled by real-time positioning and tracking with low-latency 5G infrastructure.
A proprietary integrated management software system forms the backbone of operations, with big data crunching enabling a constant flow of warehousing decisions driven by changing demand forecasts, including peak volumes produced by holiday seasons or special campaigns.
When new goods enter the warehouse, the system automatically makes volumetric measurements, measuring the weight and size of each item and storing that information in the cloud. It then factors in the popularity of each item, including short term promotions, campaigns, holidays, weather, and other factors, before sending each item to an optimal storage location for maximum efficiency on an ongoing basis. The system also takes into account common combinations (e.g. toothbrush & toothpaste) to further optimize efficiency. It is able to further improve its performance as it learns from order histories as well.
Once orders are ready to be shipped, the SRS determines the best path for items to be retrieved from the shelves, and items are timed to arrive simultaneously to the packing area in order to minimize packing time. SRS also assists packing workers by guiding them to each item using light beams and numbers.
The Director of the Service System Technology Center of ITRI -Chen Hui Juan- explains that the SRS leads to improvements in three areas: decision-making accuracy, utilization of space, and speed of shipping.
With AI algorithms and data analysis, as well as information on seasons, weather, holidays, and other factors, the SRS can accurately predict orders that will be arriving in the warehouse, and determine optimal plans for these orders to be stored and shipped.
The combination of optimized placement and shipping for products as well as vertically capable systems allows goods to be delivered 60% faster than traditional warehousing solutions.
While not in widespread use, ITRI's technology has already been piloted in a Yahoo facility in Taiwan, with HCT Logistics running warehouse operation control and iAmech manufacturing the automation equipment.
Plans are in place for several Taiwanese companies to install SRS in various warehouses in Southeast Asia.
Meanwhile, Chen and the rest of the team at ITRI are working to boost performance of the SRS. Dynamic shuttle tracking and positioning technology have been integrated to improve the precision of automation control. Chen reveals that in the future, ITRI plans to integrate robotic arms into the loading process for boxes ready to be shipped out, continue to improve efficiency, and position Taiwan's smart logistics solutions to compete on a global stage.
tags:
c-Research-Innovation
---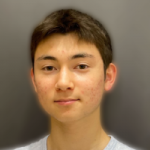 Zachary Silver
is a High School student studying at Taipei American School in Taiwan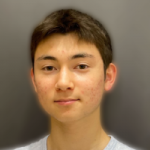 Zachary Silver is a High School student studying at Taipei American School in Taiwan
---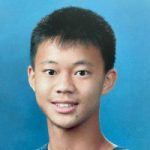 Jonathan Peng
is a High School student currently studying at Taipei American School in Taiwan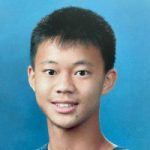 Jonathan Peng is a High School student currently studying at Taipei American School in Taiwan