June 2017 fundings, acquisitions, and IPOs
by
Frank Tobe
03 July 2017
---
share this: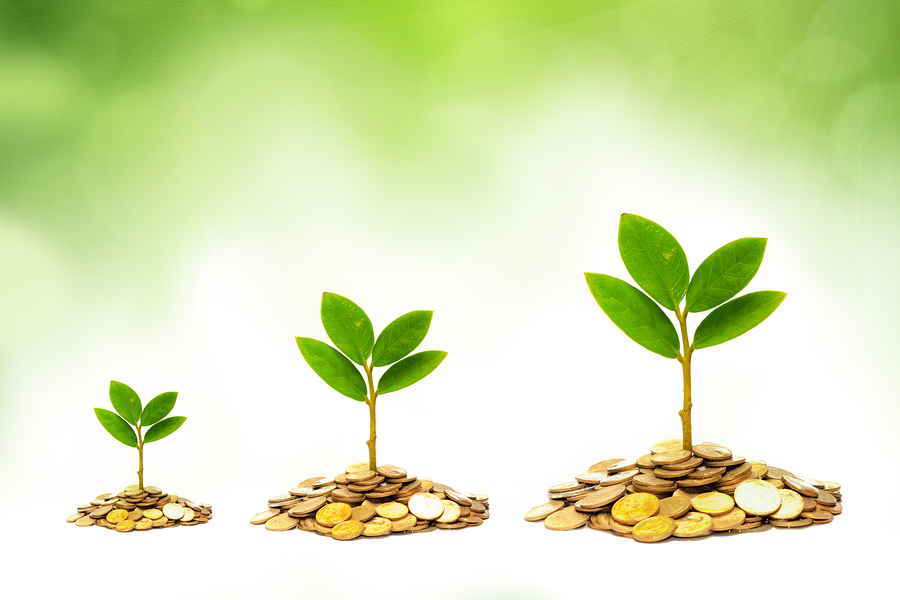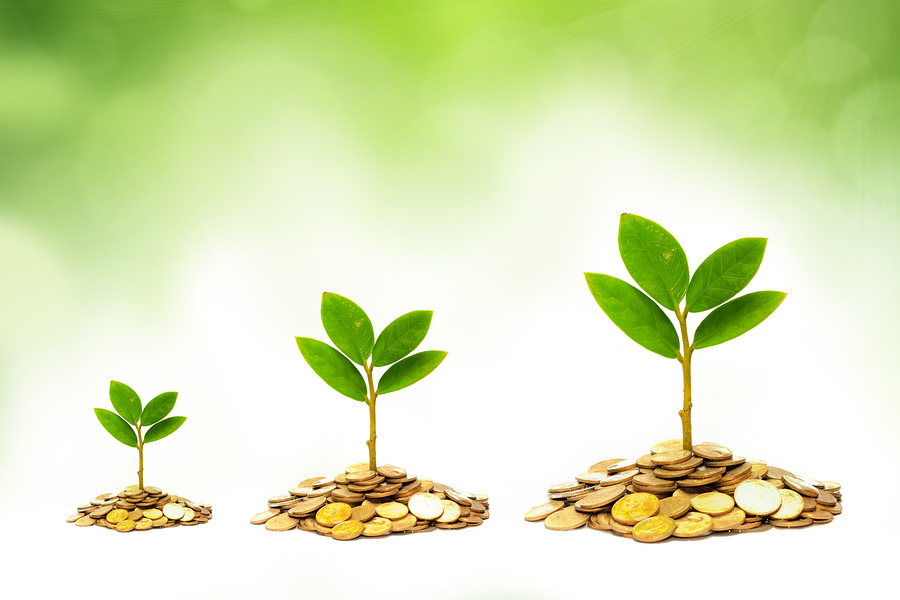 UPDATED 7/4/2017: Added acquisition of OC Robotics by GE Aviation.
June, 2017 saw two robotics-related companies get $50 million each and 17 others raised $248 million for a monthly total of $348 million. Acquisitions also continued to be substantial with SoftBank's acquisition of Google's robotic properties Boston Dynamics and Schaft plus two others acquisitions.
Fundings
Drive.ai raised $50 million in a Series B funding round, led by New Enterprise Associates, Inc. (NEA) with participation from GGV Capital and existing investors including Northern Light Venture Capital. Andrew Ng who led AI projects at Baidu and Google (and is husband to Drive.ai's co-founder and president Carol Reiley) joined the board of directors and said:


"The cutting-edge of autonomous driving has shifted squarely to deep learning. Even traditional autonomous driving teams have 'sprinkled on' some deep learning, but Drive.ai is at the forefront of leveraging deep learning to build a truly modern autonomous driving software stack.

Aera Technology, renamed from FusionOps, a Silicon Valley software and AI provider, raised $50 million from New Enterprise Associates. Aera seems to be the first RPA to actuate in the physical world. Merck uses Aera to predict demand, determine product routing and interact with warehouse management systems to enact what's needed.


"The leap from transactional automation to cognitive automation is imminent and it will forever transform the way we work," says Frederic Laluyaux, President and CEO of Aera. "At Aera, we deliver the technology that enables the Self-Driving Enterprise: a cognitive operating system that connects you with your business and autonomously orchestrates your operations."

Swift Navigation, the San Francisco tech firm building centimeter-accurate GPS technology to power a world of autonomous vehicles, raised $34 million in a Series B financing round led by New Enterprise Associates (NEA), with participation from existing investors Eclipse and First Round Capital. Swift provides solutions to over 2,000 customers-including autonomous vehicles, precision agriculture, unmanned aerial vehicles (UAVs), robotics, maritime, transportation/logistics and outdoor industrial applications. By moving GPS positioning from custom hardware to a flexible software-based receiver, Swift Navigation delivers Real Time Kinematics (RTK) GPS (100 times more accurate than traditional GPS) at a fraction of the cost ($2k) of alternative RTK systems.
AeroFarms raised over $34 million of a $40 million Series D. The New Jersey-based indoor vertical farming startup has raised over $130 million since 2014 and now has 9 operating indoor farms. AeroFarms grows leafy greens using aeroponics –- growing them in a misting environment without soil using LED lights, and growth algorithms. The round brings AeroFarms' total fundraising to over $130 million since 2014 including a $40 million note from Goldman Sachs and Prudential.
Seven Dreamers Labs, a Tokyo startup commercializing the Laundroid robot, raised $22.8 million KKR's co-founders Henry Kravis and George Roberts, Chinese conglomerate Fosun International, and others. Laundroid is being developed with Panasonic and Daiwa House.
Bowery Farming, which raised $7.5 million earlier this year, raised an additional $20 million from General Catalyst, GGV Capital and GV (formerly Google Ventures). Bowery's first indoor farm in Kearny, NJ, uses proprietary computer software, LED lighting and robotics to grow leafy greens without pesticides and with 95% less water than traditional agriculture.
Drone Racing League raised $20 million in a Series B investment round led by Sky, Liberty Media and Lux Capital, and new investors Allianz and World Wrestling Entertainment, plus existing investors Hearst Ventures, RSE Ventures, Lerer Hippeau Ventures, and Courtside Ventures.
Momentum Machines, the SF-based startup developing a hamburger-making robot, raised $18.4 million in an equity offering of $21.8 million, from existing investors Lemnos Labs, GV, K5 Ventures and Khosla Ventures. The company has been working on its first retail location since at least June of last year. There is still no scheduled opening date for the flagship, though it's expected to be located in San Francisco's South of Market neighborhood.
AEye, a startup developing a solid state LiDAR and other vision systems for self-driving cars, raised $16 million in a Series A round led by Kleiner Perkins Caufield & Byers, Airbus Ventures, Intel Capital, Tyche Partners and others.


Said Luis Dussan, CEO of AEye. "The biggest bottleneck to the rollout of robotic vision solutions has been the industry's inability to deliver a world-class perception layer. Quick, accurate, intelligent interpretation of the environment that leverages and extends the human experience is the Holy Grail, and that's exactly what AEye intends to deliver."

Snips, an NYC voice recognition AI startup, raised $13 million in a Series A round led by MAIF Avenir with PSIM Fund managed by Bpifrance, as well as previous investor Eniac Ventures and K-Fund 1 and Korelya Capital, joining the round. Snip makes an on-device system that parses and understands better than Amazon's Alexa.
Misty Robotics, a spin-out from Orbotix/Sphero, raised $11.5 million in Series A funding from Venrock, Foundry Group and others. Ian Bernstein, former Sphero co-founder and CTO, will be taking the role of Head of Product and is joined by five other autonomous robotics division team members. Misty Robotics will use its new capital to build out the team and accelerate product development. Sphero and Misty Robotics will have a close partnership and have signed co-marketing and co-development agreements.
Superflex, a spin-off from SRI, has raised $10.2 million in equity financing from 10 unnamed investors. Superflex is developing a powered suit designed for individuals experiencing mobility difficulties and working in challenging environments to support the wearer's torso, hips and legs.
Nongtian Guanjia (FarmFriend), a Chinese drone/ag industry software startup, raised $7.36 million led by Gobi Partners and existing investors GGV Capital, Shunwei Capital, the Zhen Fund and Yunqi Partners.
Carmera, a NYC-based auto tech startup, unstealthed this week with $6.4M in funding led by Matrix Partners. The two-year-old company has been quietly collecting data for its 3D mapping solution, partnering with delivery fleets to install its sensor and data collection platform.
Cognata, an Israeli deep learning simulation startup, raised $5 million from Emerge, Maniv Mobility, and Airbus Ventures. Cognata recently launched a self-driving vehicle road-testing simulation package


"Every autonomous vehicle developer faces the same challenge—it is really hard to generate the numerous edge cases and the wide variety of real-world environments. Our simulation platform rapidly pumps out large volumes of rich training data to fuel these algorithms," said Cognata's Danny Atsmon

SoftWear Automation, the GA Tech and DARPA sponsored startup developing sewing robots for apparel manufacturing, raised $4.5 million in a Series A round from CTW Venture Partners.
Knightscope, a startup developing robotic security technologies, raised $3 million from Konica Minolta. The capital is to be invested in Knightscope's current Reg A+ "mini-IPO" offering of Series M Preferred Stock.
Multi Tower Co, a Danish medical device startup, raised around $1.12 million through a network of private and public investors most notable of which were Syddansk Innovation, Rikkesege Invest, M. Blæsbjerg Holding and Dahl Gruppen Holding. The Multi Tower Robot used to lift and move hospital patients, is developed through Blue Ocean Robotics' partnership program, RoBi-X, in a public-private partnership (PPP) between University Hospital Køge, Multi Tower Company and Blue Ocean Robotics.
Optimus Ride, a MIT spinoff developing self-driving tech, raised $1.1 million in financing from an undisclosed investor.
Acquisitions
SoftBank acquired Boston Dynamics and Schaft from Google Alphabet for an undisclosed amount.

Boston Dynamics, a DARPA and DoD-funded 25 year old company, designs two and four-legged robots for the military. Videos of BD's robots WildCat, Big Dog, Cheetah and most recently Handle, continue to be YouTube hits. Handle is a two-wheeled, four-legged hybrid robot that can stand, walk, run and roll at up to 9 MPH.
Schaft, a Japanese participant in the DARPA Robotics Challenge, recently unveiled an updated version of a two-legged robot that climbed stairs, can carry 125 pounds of payload, move in tight spaces and keep its balance throughout.

IPG Photonics, a laser component manufacturer/integrator of welding and laser-cutting systems, including robotic ones, acquired Innovative Laser Technologies, a Minnesota laser systems maker, for $40 million.
Motivo Engineering, an engineering product developer, has acquired Robodondo, an ag tech integrator focused on food processing, for an undisclosed amount.
GE Aviation, an operating unit of GE, acquired OC Robotics for an undisclosed amount. OC Robotics is a British provider of robotic solutions for confined and hazardous environments including developing and producing a snake-like robot which makes repairs in difficult to reach places on wings easier.


OC Robotics Technical Director Andy Graham said, "For 15 years, OC Robotics invested heavily to develop snake-arm robot technologies, and the aviation industry has always been a target area for this technology. This acquisition represents a significant opportunity for the OC Robotics team to deploy our technology through a world-leading organization."
IPOs
---
Frank Tobe
is the owner and publisher of
The Robot Report
, and is also a
panel member
for Robohub's
Robotics by Invitation
series.
Frank Tobe is the owner and publisher of
The Robot Report
, and is also a
panel member
for Robohub's
Robotics by Invitation
series.
---