Superman tribute notwithstanding, contemporary commercial interests like Amazon are fascinated with the potential of drones. These cost-effective, utilitarian machines deliver data, products and reconnaissance at substantial savings. The FAA may fight the inevitable, but for businesses convinced that drones are indispensable to future success, there's no turning back, and Amazon isn't the only customer eager for drone technology.
The Amazon Conundrum
Amazon made headlines when it publicized its intent to use drones for package delivery, but the FAA hasn't warmed to the idea. Amazon is threatening to go overseas (rumour has it, maybe to India) if the FAA denies permits to fly its ninth-generation, 50 mph drones transferring payloads from their automated warehouse to consumer addresses. The reason things are stalled? The FAA is still mulling regulations applying to drone-borne deliveries, among other issues.
1. Dominos and Pizza Hut
The US wasn't the first nation to launch a space probe (Sputnik circa 1957) and the Russians already beat us to the punch on the pizza delivery scene when the town of Syktyvkar became home to that nation's first drone-powered pizza delivery system. For 500 rubles ($15 USD), townspeople enjoy multi-topping pies dropped from the sky. If Dominos and Pizza Hut don't get in on the action, other domestic pizza chains surely will.
2. Trimble Navigation
They've already filed paperwork with the FAA for licenses to fly drones over construction sites requiring an extra measure of inspection as accurate information is collected for contour maps produced by Trimble. Already the patent holders of several GPS navigation products and applications, Trimble wants FAA approval to gather high-quality images that also locate terrain flaws impossible to spot from the ground.
3. San Diego Gas & Electric
Sempra Energy, owners of San Diego Gas & Electric, have received permission to conduct drone tests, but final approvals have yet to be given by the FAA. As the first utility in the nation to be sanctioned to test unmanned drones, this model is sure to be adopted by other utility companies eager to keep a close eye on remote transmission stations that tie up manpower, time and money.
4. Yamaha Motors
The Yamaha brand is familiar, so it's no surprise the international company is taking the high road—literally—by jumping into the world of high-elevation agricultural scanning. Their aim is specific: direct crop dusters so accurately, applications of pesticides and other agents are delivered efficiently and with little waste. The company's RMAX remote-controlled copter is already being employed to do the job in Australia and Japan.
5. VDOS Global
It's anybody's guess what might have been different had the Aeryon SkyRanger drone been licensed and operational when the Gulf of Mexico oil spill made news, but if VDOS Global meets its goals—and if the FAA grants licensing—monitoring and surveilling future catastrophes could be vastly improved. The VDOS drone collects data in hostile environments, like oil rigs where gas flares (a normal result of drilling) can get out of control. Drilling companies eager to keep close tabs on platform operations want drone assistance badly.
6. BP, Concoco
Phillips and other high profile firms with mega brand recognition are using small, hand-launched drones to monitor remote areas for damaged roads, malfunctioning equipment and leaks, but these companies have loftier aims for drones: Drilling in the Arctic could locate fossil fuels at depths too remote to be detected by other exploratory equipment. Conglomerates like BP and ConocoPhillips aim to fly specially-engineered drones into international waters to seek fresh supplies of fossil fuels.
7. ReMax, Berkshire Hathaway and Century 21
Real estate broker Chris Albright starts every day the same way: he launches his drone and surveys properties for clients. From his base, potential buyers can instruct Albright to swoop neighborhoods to verify the existence of parks, schools or ball fields described on a property profiles to make sure they're not empty lots or abandoned warehouses. This has some believing that FAA approval of drones for real estate firms has the potential to help rebound residential property sales that have been flagging since 2008.
8. NAI Optimum and other construction firms
Surveillance of an NAI Optimum construction site is no longer labor intensive or costly thanks to the construction company's use of drones. Whether monitoring the delivery of materials or supplies, keeping tabs on nocturnal security measures to lessen theft and destruction or using real-time technology to observe the installation of an expensive HVAC rooftop installation, NAI Optimum even keeps tabs on interstate traffic so projects stay on deadline.
tags:
c-Aerial
,
commercial drone applications
---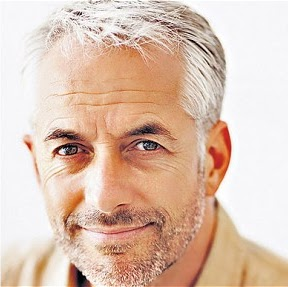 Robert Corday