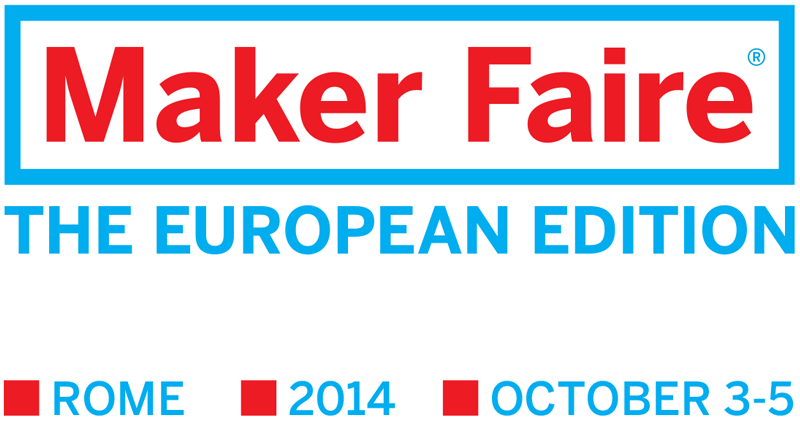 Europe's first Maker Faire will be held in Rome's Palazzo dei Congressi from October 3-6.  Billing itself as a "four-day, family-friendly festival of invention, creativity and resourcefulness," Maker Faire Rome will feature some 200 projects from across Europe and boasts an excellent line-up of speakers. Watch the live stream of the opening ceremonies here on Robohub, starting at 10am local time on October 3.
   

– Live stream of the event will begin at 10AM, local time on October 3 –
Day One of the conference is themed "How to reMake the World"and will be hosted by Maker Faire Rome curator Riccardo Luna. Speakers will include Brian Krzanich (Intel's new CEO) Raffaello D'Andrea, Dale Dougherty, David Gauntlett, Josef Prusa, and Tomas Diez. Also speaking will be sixteen-year-old Joey Hudy, who's solar-powered computer wowed President Obama at the White House Science Fair, Jack Andraka, who at the age of 15 devised a inexpensive and non-invasive test for the diagnosis of pancreatic tumours, and Ionut Budisteanu, a boy from Romania who has developed a low-cost automated driving system for cars.
Day Two is dedicated to students and school groups, and will feature a variety of hands-on robotic workshops and competitions (soccer, rescue, etc.) that make learning about robotics fun.
The evening of Day Two is dedicated to entrepreneurs and innovators. The theme "The business of making – TechGarage" will mark final stage of the Barcamper Makers Tour that has crossed Europe and Italy in search of innovative business ideas in the Makers sector. Ten hopeful business teams will present their ideas in front of experts, entrepreneurs, venture capitalists, journalists, bloggers, institutional representatives and academics. Speakers at this event will include Dale Dougherty ("The Business of Making"), Stefano Micelli ("Future Craftsman"), Mathilde Berchon ("How to Build a Maker Startup") and Luciano Belviso ("Blackshape and the Aircrafts").
Days 3 and 4 are dedicated to the Faire's exhibition. Exhibitors include OFF-GRID-BOX, the world's first turnkey system for totally off-grid living, FoldaRap, 3D is the only portable, foldable and energy-efficient 3D printer that can fit in a briefcase, Ono, the expressive robot than can react to external stimuli, and many others.
tags:
c-Events
,
cx-Education-DIY
,
MakerFaireRome
--- Robohub Editors