The Congressional Robotics Caucus will host an expo on Thursday, June 9 in Washington, D.C. to promote the progress and promise of collaborative robotics (co-robot) research.
The event will mark the five-year anniversary of the National Robotics Initiative, a multi-agency effort among the National Science Foundation (NSF), NASA, the National Institutes for Health (NIH), the U.S. Department of Agriculture (USDA), the Department of Defense (DOD) and the Department of Energy (DOE) to accelerate the development and use of robots that work beside or cooperatively with people and solve problems in areas of national priority.
The event, hosted by Congressional Robotics Caucus Co-Chairs Congressman Rob Woodall and Congressman Mike Doyle, will feature the latest in robotic technologies, as well as a discussion among leading scientists, educators and thought-leaders, and will promote improved public understanding of development of co-robots in the modern world.
All event information can be found on their website.
The panel will feature:
Moderator Martial Hebert, The Robotics Institute, Carnegie Mellon University
Lynne Parker, co-chair, NITRD Interagency Working Group on Robotics and Intelligent Systems
Robert Atkinson, president, Information Technology and Innovation Foundation
Henrik Christensen, Institute for Robotics and Intelligent Machines, Georgia Tech University; fellow, IEEE Robotics & Automation Society
The exhibition will feature researchers leading NRI-funded projects and agencies, including:
Aaron Becker, University of Houston
Howie Choset, Carnegie Mellon University
Jnaneshwar Das, University of Pennsylvania
Aaron Ames, Georgia Tech Jessy Grizzle, University of Michigan, and Koushil Sreenath, Carnegie Mellon University
Satyandra K. Gupta, University of Southern California
Greg Hager, Johns Hopkins University
Robert MacCurdy, MIT
Marcie O'Malley, Rice University
Josip Markus, Ekso Bionics
Andrew Williams, Marquette University
Tyr Wiesner-Hanks, Cornell University
Cang Ye, University of Arkansas at Little Rock
Department of Energy, Environmental Management
National Institute of Standards and Technology, Robotic Systems for Smart Manufacturing Program
tags:
c-Events
,
Congressional Robotics Caucus
,
National Robotics Initiative
,
National Science Foundation
---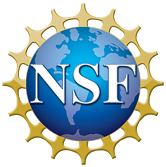 the National Science Foundation (NSF)
is an independent federal US agency created to promote the progress of science.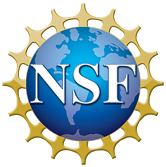 the National Science Foundation (NSF) is an independent federal US agency created to promote the progress of science.