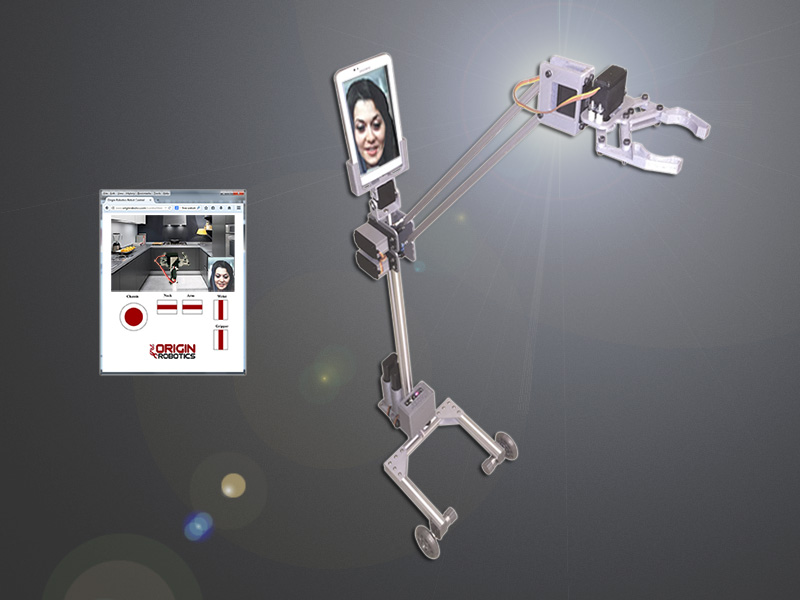 UPDATE 30/27/15 Thanks to all our supporters – especially our partner, Robohub! We surpassed our funding goal with time to spare! Now with just days remaining, we are hoping to reach our stretch goal (unlocked at $25,000). We will be offering backers a choice of 5 colors for all 3D printed parts. We can't wait to get ORIGIBOTs into the hands of many users and get our community going. Remember: ORIGIBOT's potential is almost limitless due to our use of standard components including Arduino and android – users can add sensors, modify code, and create their own apps for increased functionality.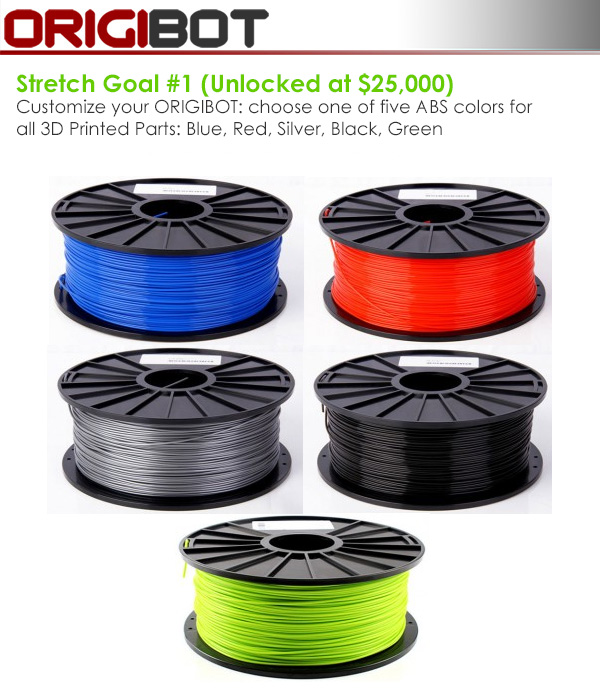 ORIGIBOT is an affordable, fully robotic test platform that pairs with your android phone or tablet to become a complete telepresence solution. You connect remotely to ORIGIBOT from most any device and have two-way audio and video plus full control of the robotic platform, arm, and gripper. A full 5 degrees of freedom to interact with the remote environment! ORIGIBOT is crowdfunding now on Indiegogo.
What is ORIGIBOT?
By leveraging your existing device as its communications hub, display, and camera, we were able to create something awesome at a great price. Also, because its Android, this opens the door to unlimited applications and future enhancements from users and the community.
Design
ORIGIBOT is made mostly of aluminum extrusions. Its minimalist design is all about functionality and strength. The body and arms are just the right length to be unobtrusive while navigating, yet can reach from a few inches off the ground to just above most counters, door knobs, and refrigerator water dispensers.
ORIGIBOT will ship with an updated tablet mount that will accommodate ANY android phone or tablet with up to a 10″ display. (Our prototype is carrying a 7″ Samsung galaxy tab 3.)
Fully hackable…
ORIGIBOT was built from the ground up using off-the-shelf components including standard and high-torque hobby servos, standard T-Slot aluminum framing, and an Arduino for control. All custom components are 3D Printed and .stl files will be available for download so you can modify and print replacements yourself. Its Arduino sketch will also be available so you can add custom commands and tweak parameters yourself. The ORIGIBOT forum will become a community where fellow enthusiasts can share and collaborate on ideas and enhancements.
*Keep in mind, ORIGIBOT is not a polished consumer electronics product, but a fully functional robotic test platform.
Here are just some things ORIGIBOT can do: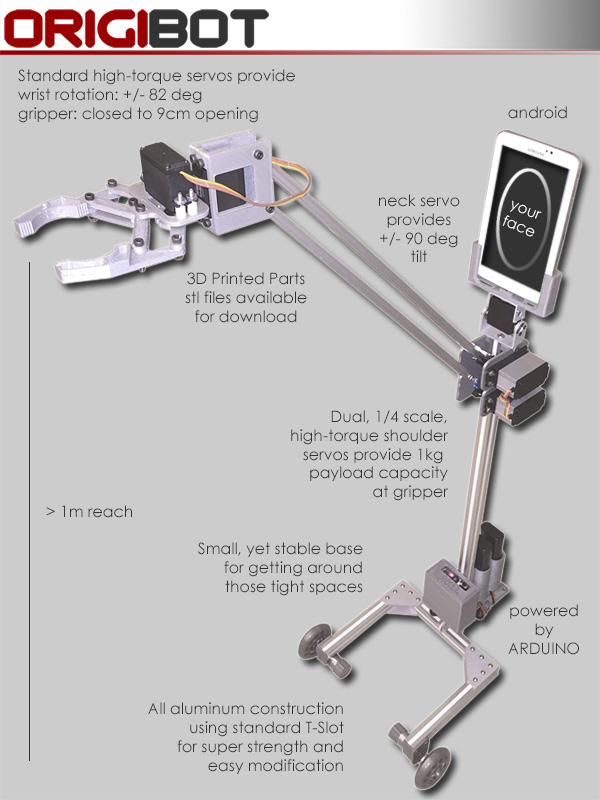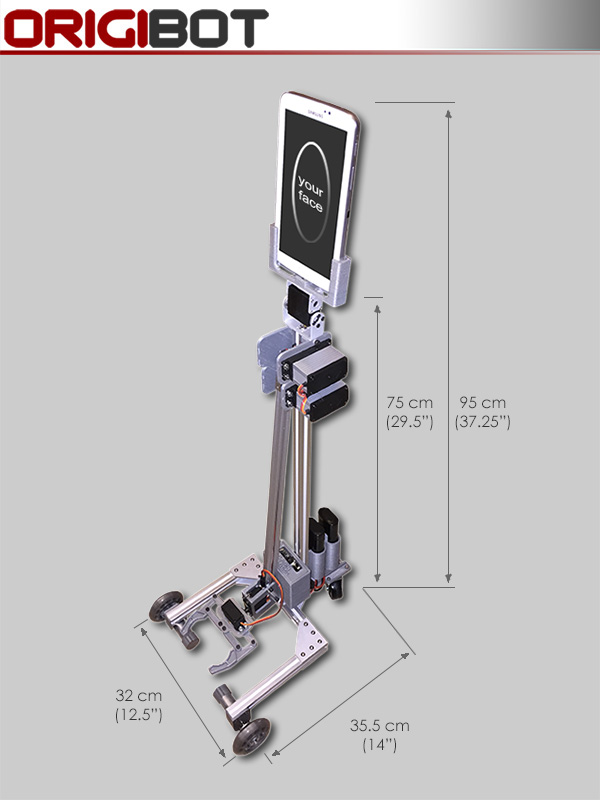 Learn more on our Indiegogo campaign page.
tags:
crowdfunding
,
telepresence
---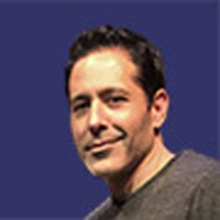 Richard Laboris
Founder of Origin Robotics, Inc.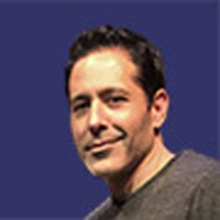 Richard Laboris Founder of Origin Robotics, Inc.
---

Origin Robotics
Origin Robotics is passionate about finally bringing robots into our lives in ways that are creative and useful.

Origin Robotics Origin Robotics is passionate about finally bringing robots into our lives in ways that are creative and useful.