Robirds: Robotic birds of prey to terrorize real birds | WIRED
by
John Payne
28 August 2014
---
share this: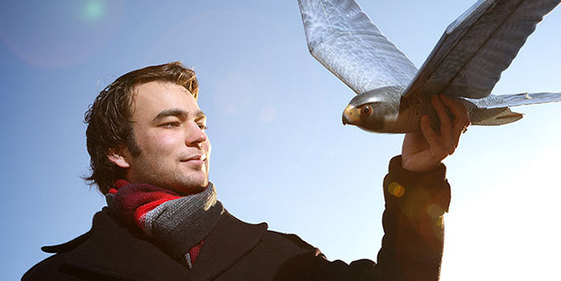 "Nijenhuis, a 27-year-old based in the Netherlands, is the mind behind Robirds, a line of robotic birds of prey. He's hoping to sell them to the aviation and waste management industries under the name Clear Flight Solutions. Nijenhuis is currently testing remote controlled Peregrine Falcons and eagles with promising results. By the end of the year, he's hoping to have fully autonomous robot birds on offer."
Source: www.wired.com
Birds aren't necessarily a nuisance; it depends on the type of bird and the situation. But they certainly can be pests, and for those circumstances having robotic faux-predators available would be very handy.
See on Scoop.it – Cultibotics
---
John Payne
---