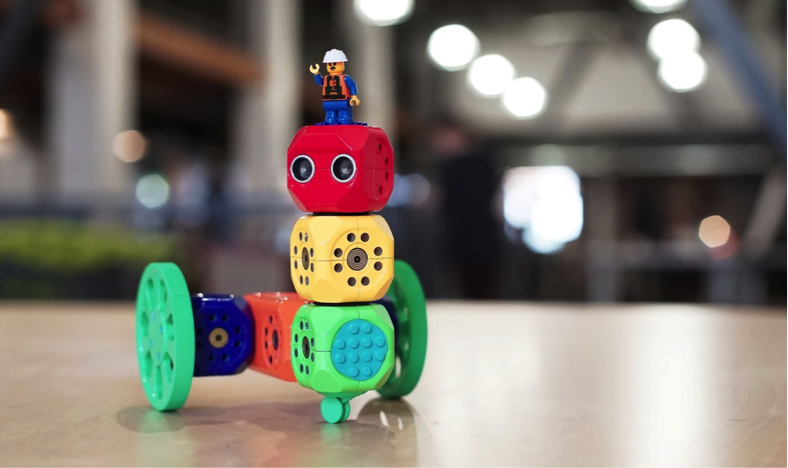 Robo Wunderkind is a buildable and programmable robot, designed to teach children the basics of robotics and coding through a unique modular design and intuitive app. It has been specifically engineered so that even a five-year-old can master it, and it is Lego compatible, to boot.
This unique robotics kit launched just a few weeks ago on Kickstarter and it has already steamed past its initial goal of $70,000, crossing the $200,000 mark just a few days ago.
Robo was introduced at TechCrunch Disrupt San Francisco, where it was hailed as the "Lego of the future." It has been featured in Wired, the Guardian and Gizmag.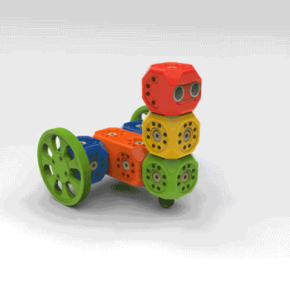 So why all the hype? What can one actually do with this robot? Quite a lot, it turns out. Robo Wunderkind has been designed as colorful cubes housing sophisticated electronics. These blocks can be snapped together to form robots of any kind, which can then be coded to:
drive around while avoiding obstacles
play a recorded sound when somebody enters the room
react to claps and other noises
play music when somebody picks it up
record and play voice messages
hide from or follow sources of light
solve mazes
surprise parents with a weather forecast
set off on a treasure hunt using its digital camera
blink when the lights are turned off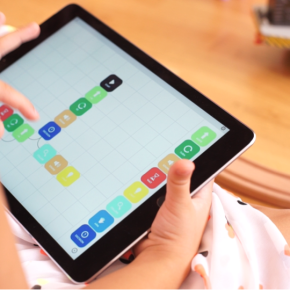 Programming is easy via an intuitive UI, understandable even for kids as young as five-years-old. As kids become more confident with coding, they can switch to programming in Scratch. Robo's team also plans to provide an API so that older kids can also play with Robo Wunderkind.
The concept for Robo Wunderkind was born when Robo cofounder and CEO, Rustem Akishbekov, was studying at the Vienna University of Technology. While building robots on the open-source Arduino platform, he realized how inaccessible robotics and coding could be to the average non-techie. This is why he set out to create a programmable robot, which would be as much fun and as simple as playing with Lego.
His idea inspired others and soon he was joined by Anna Iarotska, who looks after business development and partnerships and Yuri Levin, Robo's art director. Together, they have gathered a team of passionate engineers and designers who have been working on the project for two years.
In the summer of 2014, the team was part of the first worldwide hardware accelerator, HAX. The progress made there was incorporated into Robo Wunderkind, earning the company the "Robot of the Year" Award, from Festo, and the Austrian Startup of the Year Award.
On Kickstarter, Team Robo have already shot past their initial goal, as well as two of their Stretch Goals, and now have over 1,000 backers. However, a final goal remains, one which has been brewing in the founders' minds since the days of the project's inception. If the Kickstarter campaign can raise $300,000, they plan to create a platform where users can upload and share digital design files for Robo Wunderkind accessories. The idea is to encourage the entire community to participate in the creative process and build on each other's work.
tags:
c-Events
,
robo wunderkind kickstarter
---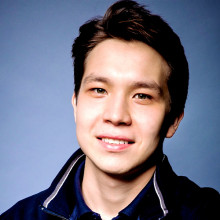 Rustem Akishbekov
Founder & CEO - Robo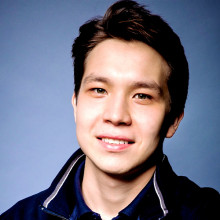 Rustem Akishbekov Founder & CEO - Robo