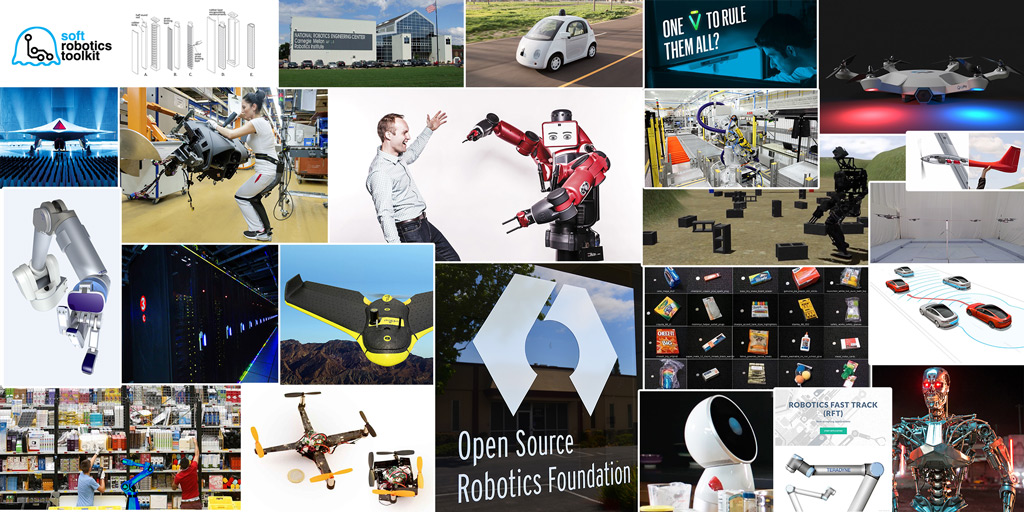 A quick, hassle-free way to stay on top of robotics news , our robotics digest is released on the first Monday of every month. Sign up to get it in your inbox.
Let's get down to business
Plenty of business news this month. Big stories included the sale of the privately-owned Danish collaborative systems pioneer Universal Robots to Massachusetts-based Teradyne, a provider of electronic testing equipment. And another European robotics manufacturing pioneer, Swiss-based ABB, opened its first US plant.
But it wasn't all about the manufacturing sector: social robotics startup Jibo got a new high-profile CEO, Steve Chambers, who previously headed sales, marketing, and business development for Nuance, the publicly held speech recognition company. Jibo's former CEO and founder, Cynthia Breazeal, is returning to her roots as Chief Scientist at Jibo. Chambers helped Jibo raise a handy $25m in new funding earlier this year.
Drones taking off
Drone startups had a stellar month with CyPhy Works raising over half a million in crowdfunding for their new autopilot drone – and still two weeks of the campaign to go. Learn more about the campaign and the technology behind it in Robohub's upcoming podcast with CyPhy Works founder Helen Greiner, who we nabbed after she delivered her plenary at the International Conference on Robotics and Automation (ICRA) last week.
But CyPhy Works was surely dwarfed by the funding received by fellow drone makers DJI, 3DR, and Airware – who raised $75m, $64m, and  $40.5m respectively. With this kind of financial interest, surely no further market validation is required to prove this industry is taking off. Meanwhile, on the research side, multiple tethered quadrocopters, foldable quadrotors and autonomous airborne docking all made headlines.
Car-eering around
Back on the ground, Tesla was purporting to be solving liability issues for self-driving vehicles with clever software this month. Commenting on Robohub, Bryant Walker Smith was doubtful of the legal validity of the approach, but manufacturers surely need to get their heads round this tricky issue, particularly with the news that Google's self-driving cars have crashed 11 times in recent years (even if it's because humans keep driving into them, as the company claims). So watch out if you're in California, as Google plans to begin testing on public roads there this summer. And pay attention if you're in Nevada, as a combined Mercedes/Daimler and Freightliner project is testing a self-driving truck in the state.
With all the action on the autonomous car front, you might be thinking of a career in this area … Last February the ride share service Uber announced a strategic partnership with Carnegie Mellon University to undertake autonomous car research. Now, according to an article in the Verge, Uber is recruiting from CMU's robotics center, with whole research teams decamping to the Uber Advanced Technologies Center just down the road – though publicly both Uber and CMU are maintaining a positive spin about the relationship. While we can't be certain where Uber is looking for hires, we can say for certain that they are looking; they were seen actively recruiting at the ICRA career fair last week in Seattle.
We're getting excited about the DRC Finals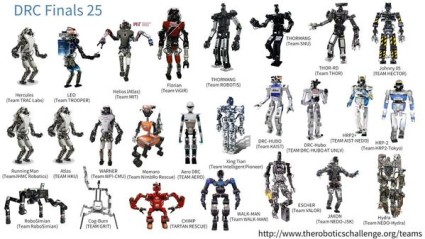 Three years in the making, the DRC finals are nearly upon us and it all comes to head on 6 June. DARPA says it wants to create a "lasting legacy," not only for robot hardware capabilities, but also for robotics simulation software. But what will DRC software contractor OSRF do now that the DRC Finals are coming to an end? IEEE Spectrum's Evan Ackerman and Brian Gerkey have been finding out.
Meanwhile OSRF and DARPA have launched a Robotics Fast Track program for projects that could deliver prototypes and proofs of concept in six to 12 months.
Be sure to check out Robohub for a live stream of all DRC Finals in action – you can see all the Robohub coverage about the DRC here.
Picking your way to the top
There was action aplenty during Amazon's picking challenge at ICRA and two things stood out: how many different arm grippers there are, and just how difficult the challenge still is. But that hasn't stopped Amazon, eBay, and Google ramping up the development of their own speedy warehousing operations to satisfy an increasing customer expectations. UK online retailer Ocado has now also joined the gang.
Shaping our robotic future
There was a revolutionary flavour to May. For the developers behind SIRI, Apple's smart talking phone was never going to be the end of the story – now they're on the verge of releasing Viv, their bid for world domination. Meanwhile in China, they're playing supercomputer trumps, and Baidu's Minwa system has just produced the best image recognition scores to date. Deep learning is clearly here to stay.
This has obvious implications on the job front: one Chinese company this month reported that it's replacing 90 per cent of its workers with robots. If this leaves you feeling uneasy, head on over to Forbes, where the verdict is that you will need to get close and friendly robots if you want to have a job in the future; take for example Audi, who are busy testing a wearable sitting exoskeleton to ease the strain of people working on construction lines.
Meanwhile John Markoff brings some pragmatism to the AI and robot debate. Not to be outdone, Huffington Post columnist Robert Kuttner outlines what we need to do to secure our future. And, in Nature, Robohub's own Sabine Hauert explains why we need to shape this debate and not shy away from it.
Startup opportunities abound
On that cheery note, let's turn our attention to new opportunities for improving the future: The Soft Robotics Toolkit announced two competitions for robotics research and design; the Techstar-powered Qualcomm Robotics Accelerator declared their first intake of 10 startups; and IdeaHub went public with an accelerator programme run on behalf of ABB Robotics. And for the agriculturally inclined, the 2016 agBOT Robotic Seeding Challenge is now open.
But what's the one contest you cannot miss? Today Silicon Valley Robotics and Robohub announced the 2015 edition of Robot Launch, a global competition for robotics startups with innovative technologies and strong business models. So get your application together – we want to hear from you!
Events
ICRA was the big robotics event this May, and Robohub ran a social media workshop, tweeted about the plenaries, and clocked up some impressive footage of the Best Paper Finalists – coming to Robohub soon under the tag: ICRA 2015. And in case you missed them, you can catch all the ICRA plenaries and keynotes here.
On the whole, while 2014 set new records for all types of robotics events, 2015 is set to be even better. Coming up this month alone:
tags:
Robohub Digest
---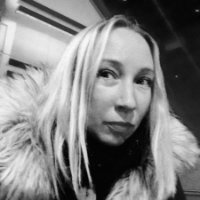 Adriana Hamacher
Associate Editor at Robohub and the UK's Knowledge Transfer Network and a contributor to Economist Insights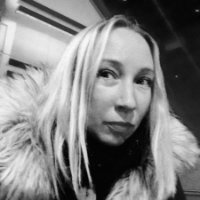 Adriana Hamacher Associate Editor at Robohub and the UK's Knowledge Transfer Network and a contributor to Economist Insights
---
Hallie Siegel
robotics editor-at-large
Hallie Siegel robotics editor-at-large