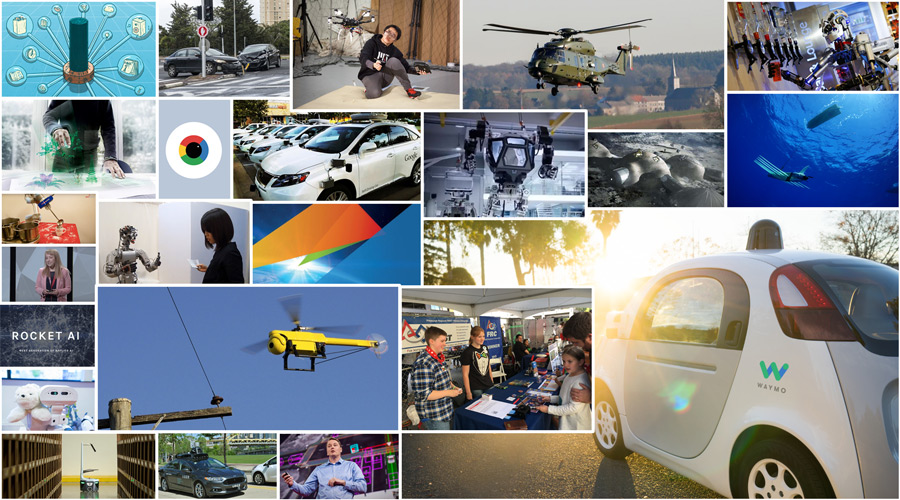 A quick, hassle-free way to stay on top of robotics news, our robotics digest is released on the first Monday of every month. Sign up to get it in your inbox.

---
2017 predictions
Amongst other things, December was a month to look to the future and guess what it holds. So what did people predict will happen in the world of robotics in 2017? Well, there were certainly some exciting prophesies, including the prospect of voice interface becoming mainstream with Amazon's Echo, augmented reality replacing virtual reality, and machine learning changing computing forever.
And the prognoses didn't stop there. The economy is often a hot topic at the end of a year, and 2016 wasn't any different. Automation and AI are set to continue their seemingly unstoppable and widespread rise to prominence; taxi company Uber, for example, just launched its very own AI lab to ensure it can keep up with the competition.
On Robohub, Frank Tobe explained why robots may potentially save the economy by providing social assistance as well as buttressing a shrinking labour pool in industrial production. And in a panel discussion at November's European Robotics Week, experts discussed the important contribution robots with AI could make to elderly care.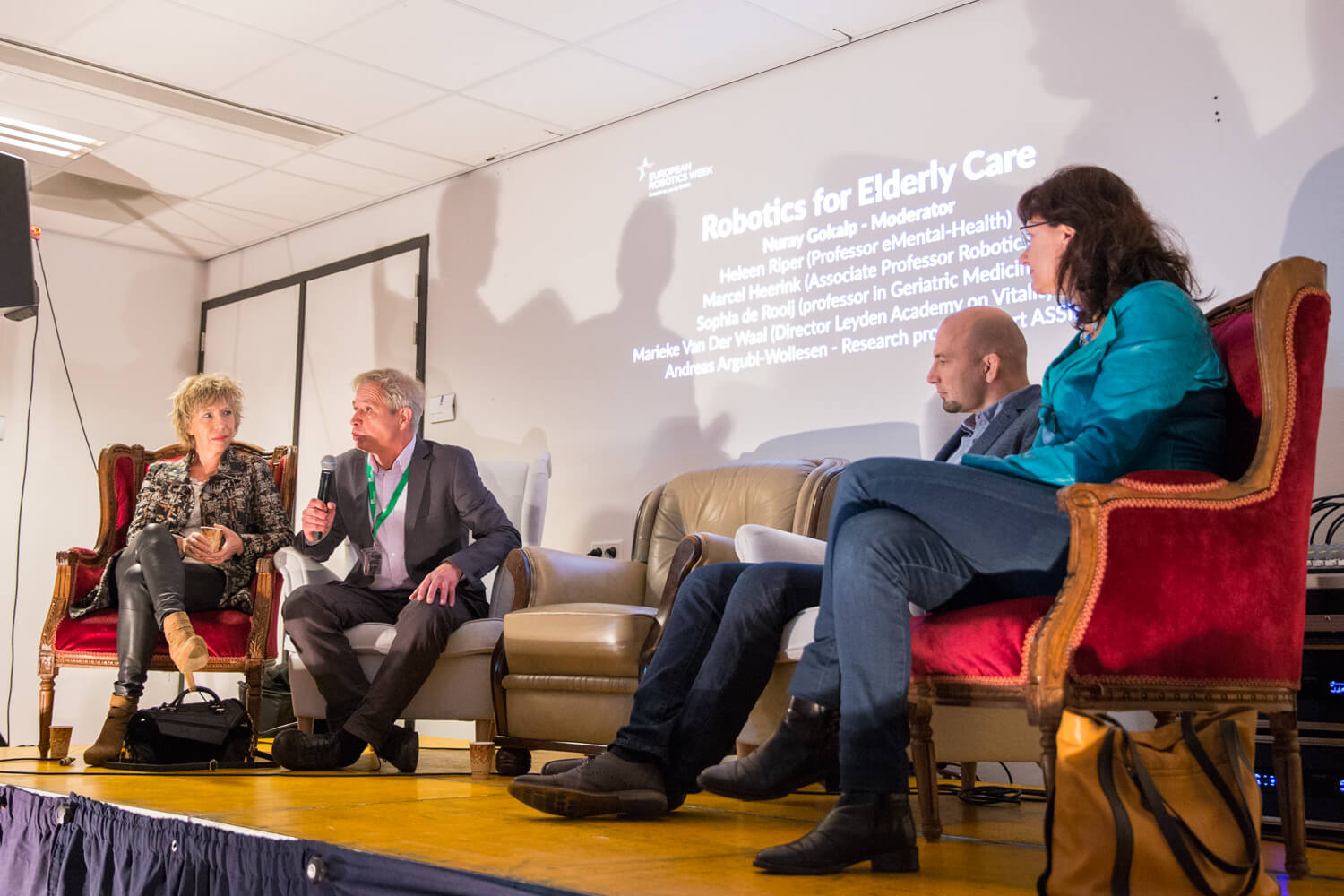 But despite AI coming on leaps and bounds in 2016, there's still much to learn. And what we see in the news and read in the papers may not always give us the clearest idea of where the field really is because, when it comes to AI, there's a lot of hype. Robohub president Sabine Hauert explained why accurate, reliable and balanced information about robotics and AI is so important.
---
Robocar evolution
From AI to robocars, 2016 has seen a whole range of exciting developments and fascinating new tech making its way out of labs and onto our streets. To ensure the safety of autonomous vehicles, US auto-safety regulators just proposed new rules under which automakers must allow cars to communicate with each other.
Google – one of the biggest players in the robocar field – just announced that its robocar division will now be its own subsidiary company called 'Waymo'. This is a huge step which acknowledges the importance of the division, giving it more opportunities to act independently and be more innovative.
Whilst Google is refashioning its autonomous car division as a stand-alone start-up, former Google employee and robocar guru Chris Urmson appears to be working on his own self-driving company. He was seen recently talking to a number of top engineers – stay tuned for more on this in 2017.
And Uber had some bad news this month as the California Department of Motor Vehicles claimed that the company was breaking the law, using test vehicles that didn't comply with requirements under automated driving law. Despite Uber denying any wrong doing, the claims could hinder their testing plans in California for the foreseeable future.
---
New EU roadmap
After last month's US robotics roadmap, December saw the latest edition of the Multi-Annual European Roadmap for Horizon 2020. Whilst there weren't many changes from the 2015 edition, the annual update ensures that changing priorities, technologies and strategic developments continue to shape European research development and innovation in the area of robotics.
In other news from Europe, the EU just revealed its biggest ever defence funding and research plan. This new investment isn't focused on robotics per se, nevertheless drones form a crucial part of the defence plans, along with advanced cyber warfare systems and hi-tech gear. Definitely an exciting opportunity for companies working on defence systems for 2017.
---
Drones evolving beyond just hardware
The coming year will undoubtedly offer plenty of fascinating stories on drone regulation and innovation, not least because giants such as Amazon are pushing forward with their plans for drone deliveries – this despite a slight fall in drone investments in the last two quarters of 2016.
And 2017 won't all be about corporate drone operations. The video above shows a new drone-set, developed by a team at MIT, allowing users to design, simulate and build their very own drone, custom made to their personal requirements.
---
Challenging the status quo
The end of 2016 was about more than simply looking to the future of technology, it was about challenging the status quo in robotics, and paving the way for more inclusivity.
The 'Girls of Steel' have been successfully engaging girls in engineering activities, exciting them to consider careers in STEM, and challenging the archaic fallacy that engineering is 'just for boys'. Robotics currently remains a male dominated field, but more and more women are joining forces with their male colleagues in labs around the world. Let's hope this trend continues in 2017!
But it's not just the gender balance in labs we need to think about. Research by James Zou suggests that AI systems may be inheriting gender bias via language data sets. Zou introduced a way to remove this bias, challenging entrenched linguistic gender dynamics that we unintentionally pass to our AI systems.
New perspectives on roboethics, such as the 'one being two origins' idea could also summon us to question our traditional understanding of robots and robotic design. How do we ensure robots are used for good? Do we need to redesign our own mindsets, as well as future robotic technology?
---
Robotics funding landscape
Frank Tobe offered a comprehensive overview of the end-of-year funding landscape, citing seventeen robotics companies who were funded for a combined total of more than $225million. Four more companies got acquired in November 2016, three went public to raise funds, and one failed. Overall, 2016 was the best year so far for robotics startup funding, and hopefully this trend can continue onward into 2017.
Aerospace and defence giants Boeing acquired Liquid Robotics. The company is set to be swallowed up by Boeing's Autonomous Systems for Defense, Space & Security division. Financial terms weren't provided for the deal, but it was the second acquisition of an unmanned undersea vehicle maker by a major defense firm in 2016, after General Dynamics Mission Systems acquired robot maker Bluefin Robotics during February (also for an undisclosed amount).
---
In the lab
Even wintry festivities couldn't slow down the pace of robotics innovation in labs around the world. Roboticists at UC Berkeley designed a small robot that can leap into the air and then spring off a wall, or perform multiple vertical jumps in a row, resulting in the highest robotic vertical jumping agility ever recorded. The agility of the robot opened new pathways of locomotion that were not previously attainable. It's hoped that such vertically agile robots might be developed with the aim of jumping around rubble in search and rescue missions.
Meanwhile, a group of astro-minded Norwegian researchers were looking into how a snake robot might carry out maintenance work on the International Space Station, study comets, and explore the possibility of living and working in lava tunnels on the Moon. Such innovations have fueled imaginings of human colonies beyond Earthly realms, and how robotics might be incorporated into space architecture.
And if that sounds like science fiction, then check this out: A South Korean company has been working with a former Starcraft concept artist to create a real-life giant robot, and it's already got a working prototype. Korea Future Technology has designed and built the METHOD-1 mecha – a bipedal robot that's fully articulated, capable of movement, and houses a human pilot. Put the manga down, and stay tuned to Robohub instead!
---
Happy Holidays!
And finally, at the end of the year Robohub usually invites readers to submit their robotics-related festive season videos. From robots that help Santa make the perfect gift for every child to robots that can pour your mug of mulled wine. Watch our first batch of videos here.
---
Upcoming events for January – February 2017
CES: January 5-8, Las Vegas, NV.
The 10th Annual Crunchies Awards: January 6th, San Francisco, CA.
The Innovation Summit: January 10-12, Santa Barbara, CA.
9th Global Deep Learning Summit: January 26-27, San Francisco, CA.
Momentum Tech Conference: February 6-7. Karachi, PK.
Webstock: February 13-17, Wellington, NZ.
MIT Tech Conference: February 18th, Cambridge, MA.
tags:
Robohub Digest
---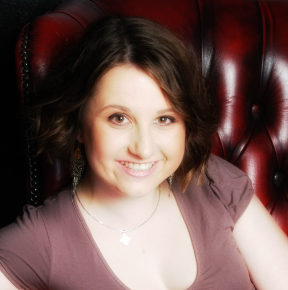 Jana Witt
is the Presenter for the ROBOTS Podcast, and is one of Robohub's UK correspondents.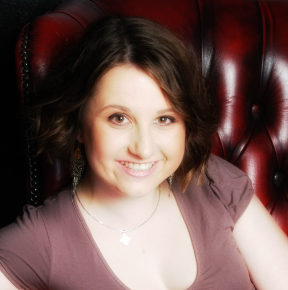 Jana Witt is the Presenter for the ROBOTS Podcast, and is one of Robohub's UK correspondents.
---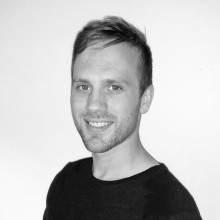 Alex Kirkpatrick
is a passionate writer and science communicator...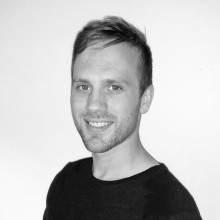 Alex Kirkpatrick is a passionate writer and science communicator...