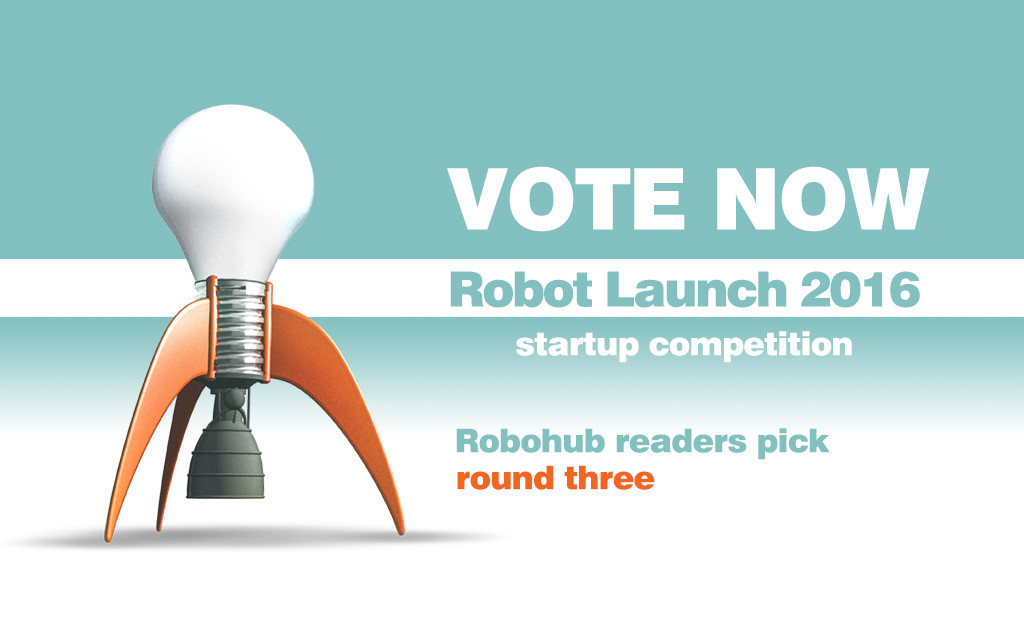 For the next three weeks, Robohub readers can vote for their "Readers' Pick" startup from the Robot Launch competition. Each week, we'll be publishing 10 videos. Our ultimate Robohub Readers' Favorites, along with lots of other prizes, will be announced at the end of November. Every week we'll showcase different aspects of robotics startups and their business models: from agricultural to humanoid, from consumer to industrial and from hardware to robotics software. Make sure you vote for your favorite – below – by 18:00pm UTC, Wednesday 23 November, spread the word through social media using #robotlaunch2016.
---
Choitek Mark II Robotics Platform | USA
Our idea is to accelerate robotics research by providing a large mobile manipulator platform that is robust, easy-to-use, and accessible. The low cost will allow a large number of hobbyists, educators, and students to enter the robotics research ecosystem. For schools, researchers and hobbyists, the product's main appeal will come from its large size, low-cost, ease-of-access and excellent documentation across a variety of channels.
---
FoldiMate | ISR
FoldiMate's goal is to save marriages around the world! We have developed a patented robotic method to fold clothes. FoldiMate is easy to use and anyone in your family can use it. Laundry will be neatly folded with consistent, high-quality folds. Foldimate will also speed up your laundry time which means more time to do the things you really enjoy. Each item can be treated with perfume and fabric softener while it is being folded, plus it also has an optional de-wrinkling system. FoldiMate will soon become a must-have in every household around the world.
---
Halodi| NOR
Halodi´s vision is to provide a vast number of robots to the mass market. We believe the time is right for Eve, a robot that is affordable for ordinary people, with strength and reach of a human. Our concept is that of simplified, but capable, and high-quality mechanics paired with a cloud "brain" that enables very advanced data processing, cross learning and continuous upgrading of the functionality. The concept of the mechanics, with our own very strong Revo1 servo motors and differential joints, means that Eve can be produced for a fraction of the cost of ordinary robots without sacrificing quality or versatility.
---
Kamigami Robots | USA
Kamigami robots are the world's first commercially available biomimetic robot that doubles as an app-controlled STEM toy. Build, program, play, evolve is our motto and our mission is to get an affordable, accessible entry-level robotics kit to every kid in America. Kamigami are the robot sidekick you get to build yourself. About the size of a small shoe, they fold up from a flat sheet with no tools required. Once built, you can drive, play pre-loaded games or design and program your OWN games — all through the app. Educators already love us as an entry-level coding lesson. With a super low barrier to entry but high potential for creativity, we believe Kamigami can make anyone a maker, or programmer, or tinkerer!
---
MOTI: A Robot for Habits | USA
Imagine being able to exercise regularly, practice an instrument, or go to bed earlier without having to force yourself—this is the vision of MOTI: to empower people to live the lives they aspire to, one habit at a time. By combining specific insights from behavioral science, social robotics, and human-centered design, we have created a simple yet powerful closed-loop system based in emotional engagement rather than just quantification.  The hardware design is based upon habit loop theory to give the right triggers and rewards to help people make positive, strategic changes in their lives.
---
Robomotive: NLD
We can turnkey integrate our in-house developed combination of Industrial Robots (all known brands like ABB, Fanuc, Yaskawa Motoman and Kuka) with 3D vision. This way we make robots flexible and adaptive for example for usage in 3D bin picking, order picking, kitting and robot assembly. We've based our innovation on our broad experience with conventional industrial robots and our first successfully integrated 3D vision applications in Dutch factories.
---
sciRobot | USA
sciRobot is dedicated to promoting independent living and active aging. Alzheimer's is one of the major causes of disability and dependency among older people worldwide. Family caregivers are exposed to emotional, financial and physical difficulties for about 5 years till their loved ones are moved to a care center. Research shows that regular physical activity has significant improvements in affective state, functional skills and sleep quality of the people with Alzheimer's. Improvement in all of these areas can help ease the stress caregivers often feel from intensive caregiving duties.sciRobot is creating the activity companion robot ACRO to help Alzheimer's family caregivers motivate their loved ones to stay more active.
---
Semio | USA
Semio is developing a standardized software platform to allow humans to interact with and use technology (ranging from smart devices to personal robots) through natural communication, such as speech and body language. Our software platform allows technology developers to create/integrate (through developer tools) and deploy (to an app store) speech/gesture-based applications to be executed by smart devices, and allows non-expert technology users to access (from the app store) and use (through natural communication) those applications. Our software enables a smart device to automatically recognize speech and body language from a human user, make decisions about how to respond (specified by the developer for the application), and act based on those decisions while also providing its own speech and body language to the user. This natural communication interface increases the usability of smart devices by non-expert users.
---
The Virtual Robotics Toolkit | CAN
The Virtual Robotics Toolkit, is a STEM (Science Technology Education and Math) education tool that teaches children and adults alike the fundamentals of engineering, coding and 3D design using a simulated environment. Robots now make up $95 million USD of the $8 billion education technology market. It is our belief that the best way to engage the next generation of STEM learners is through the use of simulation technology that makes possible the opportunity to learn 21st-century skills at a fraction of the price of physical hardware.
---
UniExo | UKR
UniExo is modular exoskeleton, which will change stationary medical equipment to mobility devices, and improves rehabilitation movements of people, without any additional help from doctors. Our product helps to save medical institutions for the purchase of medical devices. This positive effect on the quality and the period of rehabilitation clinics. Therefore people are using this device will not engage in a self-treatment. The device also allows you to keep statistics of rehabilitation that are is important for hospitals and the Ministry of Health.
---
tags:
Andra Keay
,
c-Business-Finance
,
Robot Launch
,
Robot Launch 2016
---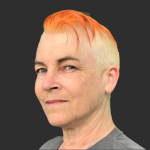 Andra Keay
is the Managing Director of Silicon Valley Robotics, founder of Women in Robotics and is a mentor, investor and advisor to startups, accelerators and think tanks, with a strong interest in commercializing socially positive robotics and AI.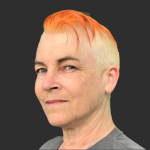 Andra Keay is the Managing Director of Silicon Valley Robotics, founder of Women in Robotics and is a mentor, investor and advisor to startups, accelerators and think tanks, with a strong interest in commercializing socially positive robotics and AI.