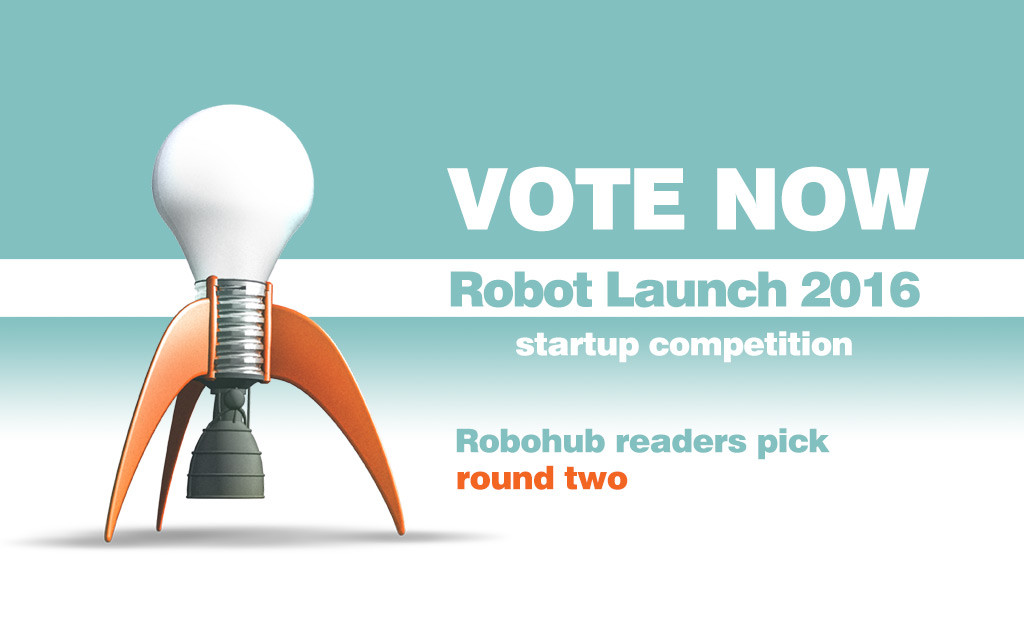 For the next three weeks, Robohub readers can vote for their "Readers' Pick" startup from the Robot Launch competition. Each week, we'll be publishing 10 videos. Our ultimate Robohub Readers' Favorites, along with lots of other prizes, will be announced at the end of November. Every week we'll showcase different aspects of robotics startups and their business models: from agricultural to humanoid, from consumer to industrial and from hardware to robotics software. Make sure you vote for your favorite – below – by 18:00pm UTC, Wednesday 16 November, spread the word through social media using #robotlaunch2016 and come back next week for the next 10!
---
AirZaar | USA
AirZaar is a commercial drone operation management & data management platform that streamlines the relationship between Drone Operators and their Clients with a SaaS business model.
---
Cubit | USA
Cubit is a unique hardware/software platform designed by educators and engineers to address the specific challenges faced by K­12 schools. We focus on opening access to 21st Century Learning technology by removing the barriers to entry while still delivering a fun, scalable and extensible platform.
---
Franklin Robotics | USA
We are developing a weeding robot for home gardens. Solar powered, autonomous, and self-sufficient, Tertill maintains a weed-free vegetable or flower garden.
---
Hibotics | USA
The ERAD (Elevated Robotic Assistive Device) technology is centered about "mobile robotic devices that don't take up floor space." While floor-based mobile robots may have great potential for automating processes and assisting people (i.e. the disabled and infirm or home/industrial security), their need to navigate around objects (people, furniture, stairs, pets..) makes them expensive while still not alleviating the potential for a sense of obtrusiveness on the part of the users.
---
LabsCubed Inc. | CAN
Throughout history, we have seen how new and revolutionary materials drive innovation. Amazingly, some of our best engineers have designed solutions to major problems with energy, medicine, computers, and aerospace, but they're missing the materials to make them a reality. At LabsCubed, we are creating a fully automated testing system to help material creators bring us all the materials of the future sooner. From 3D printing to space exploration, the materials of the future will change our lives. By revolutionizing materials testing, LabsCubed will make the future possible.
---
Modular Science Inc. | USA
Modular Science is building systems that help biologists collect, manage, and process large amounts of data. Robotic lab machines are expensive and cumbersome, so most day-to-day lab work is done manually, especially in academia and startups. A huge amount of biology remains to be explored and the best way to explore it is through experiments. Doing these experiments using robotics will make them more reproducible and allow them to cover a wider range of experimental conditions, ultimately leading to a better understanding of biology, which will have impacts in many aspects of our lives.
---
Ourobotics | IRL
We are producing 3D bioprinters that operate like a human, and can grab tools like a human operator would and easily create complex structures with multiple materials. Allowing Researchers to work towards creating synthetic organs to end organ shortages and tissue models to replace animal testing. Our systems are affordable and easy to use.
---
Parihug | USA
Parihug seeks to sell electronically connected teddy bears that let loved ones hug each other from a distance. Two people can be on different sides of the world, each with their own bear. When one is hugged, a suite of soft, fabric-based sensors detects the hug and transmits a message to the other bear. The receiving bear then hugs its owner with a gentle vibration – haptic telepresence. The bears allow loved ones to connect with each other when they physically cannot be together and brings the human touch back into technological connection.
---
STEMCA Inc. | USA
STEMCA offers a robotics platform for EDU and DIY. The main products of STEMCA School of Robotics and Innovation Centre are: STEMCA Inventor platform – STEM Education and DIY Amplified. The most advanced, affordable and approachable (easy to use) STEM education and DIY platform with focus on robotics and automation/IoT and SPARK – STEMCA Personal Assistant Robot Kit, an advanced and affordable personal assistant robot for everyone!
---
ViDi Systems SA  | CHE
ViDi develops and commercializes the most advanced Artificial Intelligence software enabling computers, machines, robots and cars to understand real world images.
---
tags:
c-Business-Finance
,
Robot Launch
,
Robot Launch 2016
---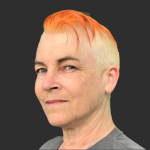 Andra Keay
is the Managing Director of Silicon Valley Robotics, founder of Women in Robotics and is a mentor, investor and advisor to startups, accelerators and think tanks, with a strong interest in commercializing socially positive robotics and AI.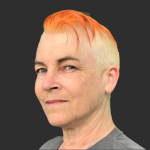 Andra Keay is the Managing Director of Silicon Valley Robotics, founder of Women in Robotics and is a mentor, investor and advisor to startups, accelerators and think tanks, with a strong interest in commercializing socially positive robotics and AI.