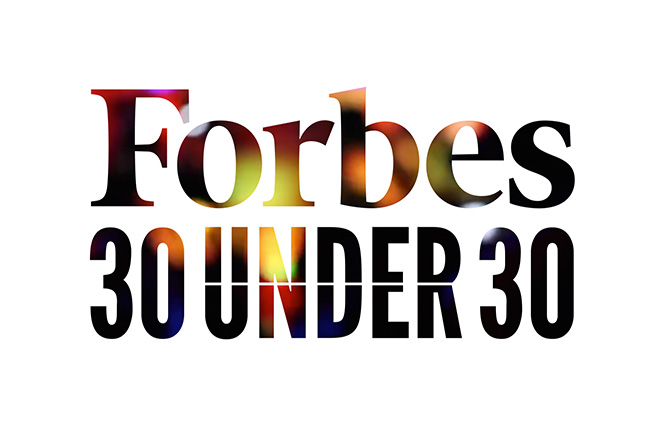 Forbes has once again expanded their "30 under 30" list this year to celebrate the achievements of the up and coming; the main list now covers 20 different sectors, and an inaugural European edition has also been released, with 10 sectors. While the expansion of the list dilutes the brand (it's more like "900 under 30"), it does highlight some interesting trends in robotics, AI and automation. Advanced manufacturing, conversational systems and human-augmented AI are key themes on this year's list. And you'll recognize some of these bright young minds from their contributions on Robohub.
Advanced manufacturing, 3D printing and rapid prototyping
Karishma Shah – Google[x] Rapid Evaluation Program Manager
Google Alphabet's youngest hire, Shah cofounded a natural language processing project at Google[x], led operations for the Project Wing drone delivery service, and now is program manager for Google's rapid prototyping team.
Markus Giftthaler and Timothy Sandy, PhD candidates at ETH Zurich's Digital Fabrication lab
Giffthaler and Sandy are developing techniques and tools for robotically fabricating complex structures on building construction sites as part of the Swiss National Centre of Competence (NCCR) in Digital Fabrication. You may have read about their work with architect Kathrin Dörfler on the In-situ Fabricator at Robohub.
Danny Cabrera and Ricky Solorzano, Cofounders BioBots
This company makes 3D printers and inks that can print living tissues.
Phil DeSimone, Cofounder Carbon3D
Carbon3D builds 3D printers for manufacturers that use a chemical process so that printing can be achieved 25 to 100 times faster than traditional 3D printing methods.
Ionut Budisteanu, Founder VisionBot
VisionBot has developed an affordable pick-and-place machine for automatically assembling integrated circuits; the machine is aimed at makers, hobbyist and SMEs looking to turn their prototypes into products.
Max Friefeld, Cofounder Voodoo Manufacturing
Voodoo Manufacturing offers scalable 3D printing services for single part prototyping up to high volume production.
Maxim Lobovsky, Cofounder Formlabs
Formlabs makes desktop 3D printers.
Drones
Health and medicine
Harbaljit Sohal, Postdoc at MIT
Sohal develops neural implants that can be more easily integrated by the human body.
John Barrett, PhD at Newcastle University
Barret's research focuses on neuroprosthetics and brain-machine interfaces
Michal Mikulski, Founder EGZOTech
EGZOTech is developing physical therapy robotics for automated diagnostics and treatment of neurological disorders.
Patrick Slade, Cofounder PSYONIC
PSYONIC develops low cost artificial hands
Dhananha Jayalath and Chris Wiebe, Cofounders Athos
Athos develops smart clothes that use sensors to help athletes understand which muscles they are engaging.
Ben Harvatine, Founder Jolt
Jolt develops sensors for detecting sports concussions.
Conversational robots for customer service
Human assisted AI for augmenting and automating bespoke products and services
Smart homes and connected devices
Will McLeod, Cofounder Keen Home
Keen home makes smart vents to help you control the temperature of your home, room by room. McLeod is also cofounder of SmarterShade, a company that manufactures smart windows that respond to light and temperature by changing their tint.
Michael Wang, Cofounder FutureAir
FutureAir makes connected fans and air conditioners for efficiently managing indoor air quality.
Kristjan Maruste, Founder CoModule
CoModule offers a hardware/software package that bring connectivity to electric bikes and scooters, providing theft protection for users and vehicle diagnostics to manufacturers to help them improve their products.
Machine learning and algorithms 
tags:
c-Business-Finance
,
cx-Aerial
,
cx-Consumer-Household
,
cx-Health-Medicine
,
cx-Research-Innovation
,
Forbes
,
Forbes 30 Under 30
---
Hallie Siegel
robotics editor-at-large
Hallie Siegel robotics editor-at-large