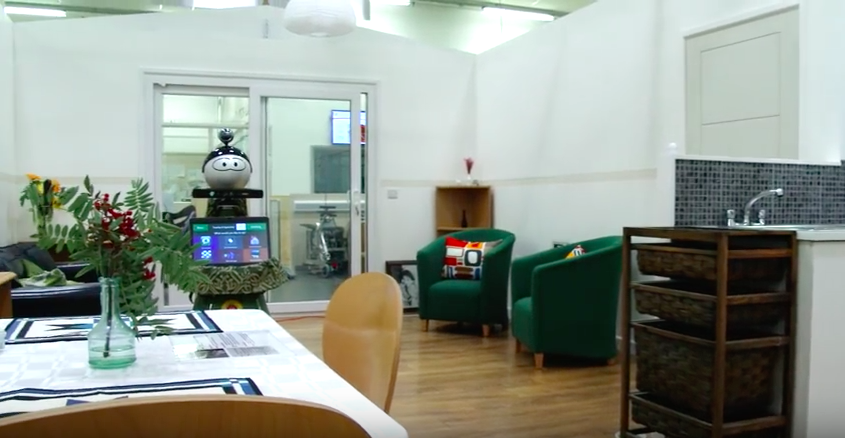 Bristol Robotics Laboratory, one of the world's leading centres for robotics, has opened a "living lab," a replica apartment to test assistive robots designed to help elderly people live more independently. The UK facility is the latest to fabricate a home environment to develop and evaluate new robotics solutions, but it's not the first.
"Participatory design with the people and organisations who will be using the technology is critical to the way we are developing robots to support older adults in the future," said Dr Praminda Caleb-Solly who is leading the new Bristol Robotic Laboratory (BRL) project. "All of our work is centred on a deep understanding of the needs of people so that we shape the technology to respond appropriately."
The new space, on the site of the University of the West of England (UWE Bristol) campus, has been designed to resemble a typical single level home comprising an open-plan living, dining and kitchen area and a bathroom and bedroom.
It's fitted with a network of wireless sensors linked to a Smart Home Controller Hub, wi-fi cameras and an ADSL connection. The team are using the sensor data to detect patterns of activity in the house to build adaptable algorithms that can be adapted to each person's lifestyle to support independent living.
Sensor data is sent to a Cloud server and also processed locally, enabling a robot to react if something untoward happens, such as an elderly person not eating when they need to before taking medication.
Perhaps most importantly, the apartment comes with a telepresence robot that enables remote monitoring and an alert can also be sent to a carer who can then try and contact the person, via phone or text message. If there is no response from the person then the carer could activate the telepresence robot and see if there is a problem.
"If the person has had a fall or a heart attack for example appropriate emergency assistance can be deployed immediately and if they are able to, they can be reassured by the carer remotely while help arrives," explains Caleb-Solly. "This technology could avoid expensive triggering of emergency services when they are not needed but also ensures that they are deployed faster if necessary."
Elderly people have been recruited to help the lab scientists assess their work and the facility has been sponsored by The Anchor Society which supports elderly, frail and isolated people in Bristol. How do older people respond to an automated machine asking them if they want to play a game? What happens when Molly, the robot carer, talks to someone who has dementia? These are vital questions, and the new lab hopes that asking them in a real-life situation will improve their work.
Other European robot living labs
Robot populated living labs are springing up around Europe. The UK's University of Hertfordshire even boasts a robot house, an ordinary semi with some extraordinary inhabitants.
Bought by University robotics professor Kerstin Dautenhahn 10 years ago in order to observe how ordinary people get along with machines in everyday life, the house is home to two prototype "care robots" – Care-O-Bot and Sunflower.
"When we first started investigating robots as home companions we had a proper lab, but we realised people felt very uncomfortable," Prof Dautenhahn told the BBC. "They felt observed and studied… so, we moved into a more realistic environment where people feel more at home."
The university also uses the environment to research robots such as Kasper, designed to interact with children with special needs.
But "Living Lab's" are not a new concept. One of the first such facilities was Georgia Tech's "Aware Home", which dates back to 2008  This provided a testing environment for  care bots EL-E and PR2.
Particularly where they need to have contact with elderly users in their home environment which may be complex, unstructured and difficult for robots to navigate, living labs are proving a prerequisite.
European funded projects
The European Commission is funding a number of research, innovation and development activities for service robotics in assisted living environments: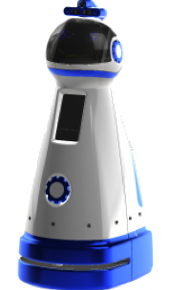 GrowMeUp project: development of a self-training robot. Having begun in February 2015, this project seeks to develop a robot that is able to learn from older people's routines and habits, enhancing and adapting its functionality so that it can compensate, for instance, for the gradual deterioration of cognitive ability. Trials with more than 60 elderly users are are planned by two end user organisations in the Netherlands and Portugal over the course of six months.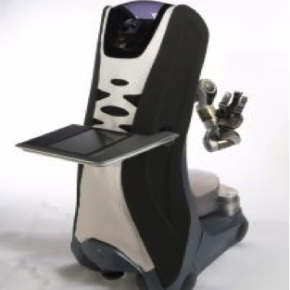 Accompany project: a robot companion for the elderly.
This project, now completed, developed a "social robot" using state of the art service platform Care-O-bot® 3 within a smart-home environment. Three interaction scenarios were developed and evaluated by elderly people and their carers in France, the Netherlands and the UK.
The project also drafted an ethical framework for care robotics stressing the autonomy of the user and their freedom to make their own choices.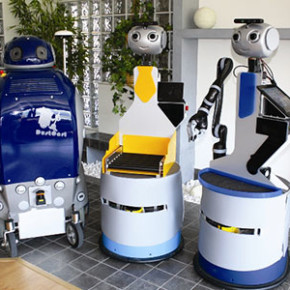 Robot-Era project: integrating robotic services in an intelligent environment.
Robots to support independent living work in real life conditions with elderly people (and other robots) in Italy and Sweden. Trialled services include: taking the elderly person out shopping or to the pharmacy, reminding them to take their medicine, taking out the rubbish, monitoring their safety by alerting them if the front door is open or if there is a gas leak.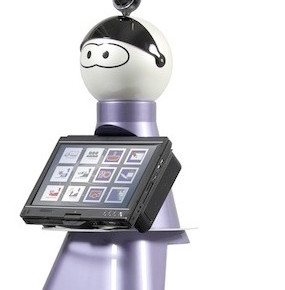 DOMEO project: the Kompaï robot
DOMEO, which finished in 2012, claims to be the first project to bring assistant robots into real homes with real people during the course of a year. The aim was to enable people to live at home for as long as possible thanks to the system's internet access and dedicated applications.
Kompaï was developed by the French company Robosoft and tested by potential users there. It's has now been absorbed by the recently launched Mario project, which aims to help those with dementia through the use of service robots.
tags:
assistive
,
BRL
,
c-Research-Innovation
,
carebots
,
living lab
---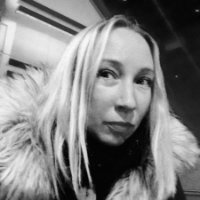 Adriana Hamacher
Associate Editor at Robohub and the UK's Knowledge Transfer Network and a contributor to Economist Insights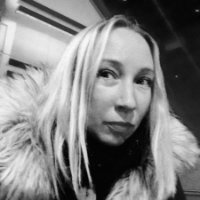 Adriana Hamacher Associate Editor at Robohub and the UK's Knowledge Transfer Network and a contributor to Economist Insights