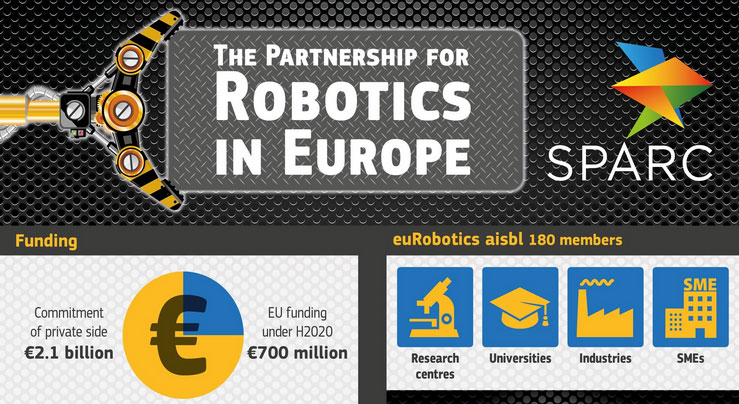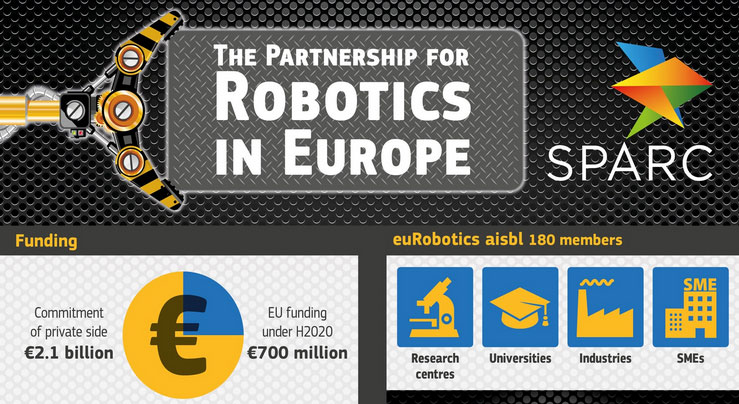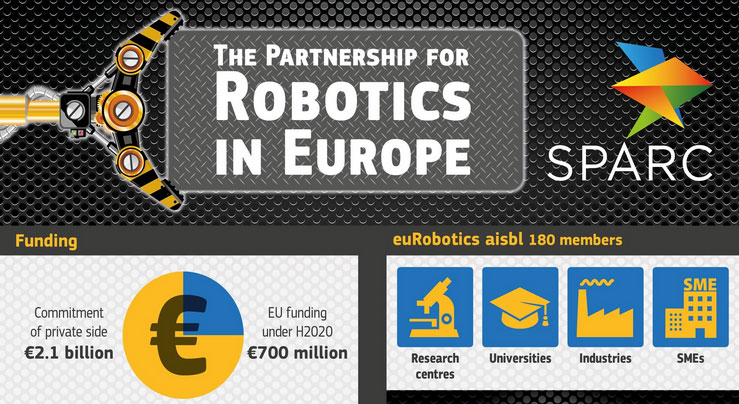 In this episode, Sabine Hauert interviews main stakeholders in European Robotics at the European Robotics Forum in Vienna.
Cécile Huet, Deputy Head of the Robotics Unit at the European Commission, gives us an overview of the new wave of robotics projects funded under Horizon2020, with a focus on robots that can help people and drive application. She also tells us about the tools available to fund the full pipeline from research projects to hubs of excellence in robotics.
Uwe Haass, previous Secretary General of the non-profit EURobotics, looks at the Association's work to develop a roadmap for European Robotics and their efforts to bring industry and academia closer. The recommendations from EURobotics are then used to help drive the funding strategy of the European Commission.
Together, the European Commission and EURobotics form a public-private partnership named SPARC which invests over €2.8 billion in robotics. You can learn more about SPARC here.
Links:
tags:
ERF2015
,
EU
---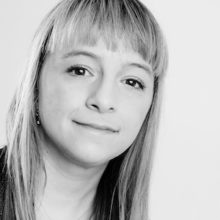 Sabine Hauert
is President of Robohub and Associate Professor at the Bristol Robotics Laboratory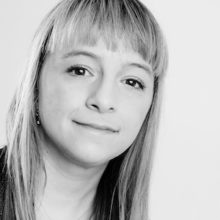 Sabine Hauert is President of Robohub and Associate Professor at the Bristol Robotics Laboratory