Guest talk in the ShanghAI Lectures, 2011-10-13
This talks provides a summary of the current and future market places, key application areas, history of robotics and future trends.
The ShanghAI Lectures are a videoconference-based lecture series on Embodied Intelligence, run and organized by Rolf Pfeifer (from 2009 till 2012), Fabio Bonsignorio (since 2013), and me with partners around the world. 
Alan Spreckley has worked for ABB since September 2003 where he has held the position of UK Channel Partner Manager for the last 4 years whilst still retaining responsibility for the Food and Beverage Segment. Alan originally joined ABB in the role of UK Segment manager – Consumer Industries with responsibility for the sales and implementation of robotic automation within food, beverage, pharmaceutical and personal care application areas.
Since joining ABB Alan has been involved in a number of industry related events which have seen him give presentations and key note speeches at many seminars and exhibitions including speaking on behalf of BARA (British Automation & Robotics Association) at Foodex Meatex 2008 and being part of an ABB team which lobbied parliament and hosted a reception at the Houses of Commons in May 2007 promoting automation in UK manufacturing and environmental awareness throughout industry. A further ABB initiative followed this which saw Alan part of a team which took a Roadshow around the UK promoting robotic automation where he gave presentations at 14 events including Scottish Food and Drink Processing and Wrexham Business Week over a 6 week period. This proved to be an extremely successful series of events which raised the profile of robotics within UK manufacturing in general with many food processing companies attending. In 2007 Alan won the ABB European Sales Award for most strategic sales within the Food and Beverage sector which recognised the efforts and commitment of ABB UK in general to the Food and Beverage industries.
Alan has more recently presented at Appetite for Engineering, Foodex exhibition and been a guest lecturer on automation at a number of Universities
Alan is a member of the Technical Advisory Group (TAG) to CenFRA (Centre for Food and Robotics Automation) and is on the board of The Food Processing Farady Partnership where his industry experience enables him to make a significant contribution. Alan also represents ABB Robotics on FMEG (Food Manufacturing Engineering Group).
Alan's previous experience has seen him involved in robotic and automation solutions, primarily within the consumer industries for over 25 years with various Robotics and Automation Companies. Prior to this Alan worked with systems houses in Technical, Project Management and Sales roles covering a diverse range of application areas globally, a number of which were Food industry based.
The ShanghAI Lectures have brought us a treasure trove of guest lectures by experts in robotics. You can find the whole series from 2012 here. Now, we're bringing you the guest lectures you haven't yet seen from previous years, starting with the first lectures from 2009 and releasing a new guest lecture every Thursday until all the series are complete. Enjoy!
tags:
ABB
,
Alan Spreckley
,
Algorithm AI-Cognition
,
Industrial Automation
,
ShanghAI Lectures 2011
,
University of Salford
---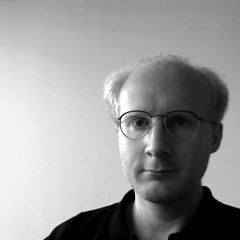 Nathan Labhart
Co-organizing the ShanghAI Lectures since 2009.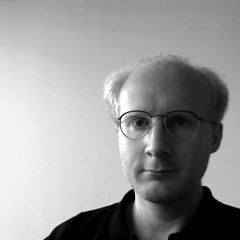 Nathan Labhart Co-organizing the ShanghAI Lectures since 2009.