The biblical narrative of the Garden of Eden describes how the snake became the most cursed of all beasts: "you shall walk on your belly, and you shall eat dust all the days of your life." The reptile's eternal punishment is no longer feared but embraced for its versatility and flexibility. The snake is fast approaching as one of the most celebrated robotic creatures for roboticists worldwide in out maneuvering rovers and humanoids.
Last week, while General Electric experienced a tumult in its management structure, its Aviation unit completed the acquisition of OC Robotics – a leader in serpent arm design. GE stated that it believes OC's robots will be useful for jet engine maintenance, enabling repairs to be conducted while the engine is still attached to the wing by wiggling into parts where no human hand could survive. This promise translates into huge cost and time savings for maintenance and airline companies alike.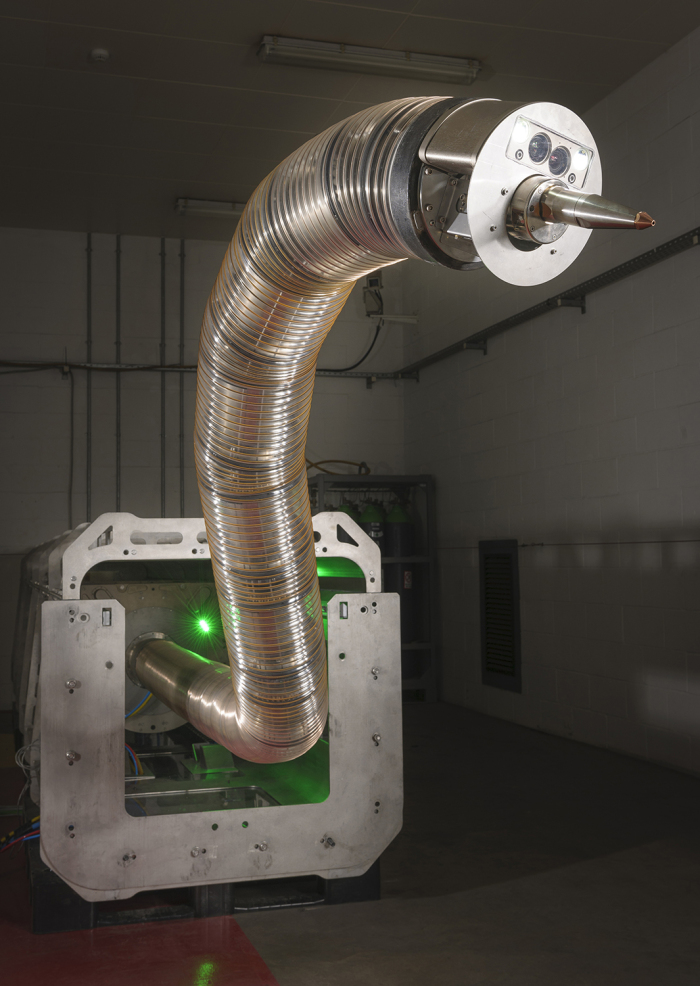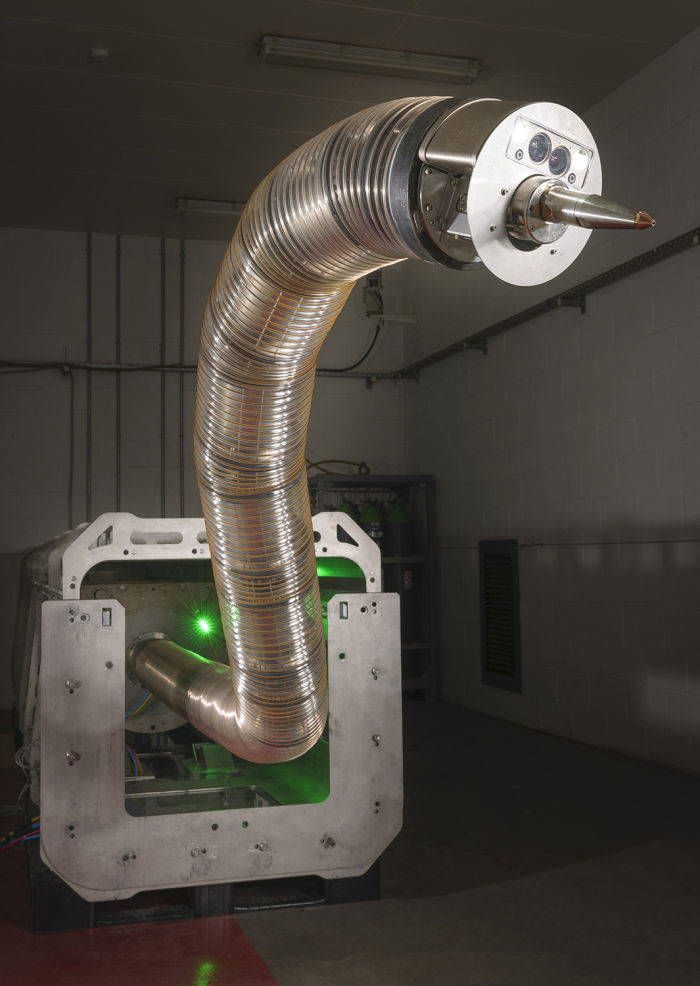 OC robots have use cases beyond avionics, including inspections of underground drilling and directional borings tens of feet below the Earth. In addition to acquiring visual data, OC's snake is equipped with a high-pressure water jet and laser to measures the sharpness of the cutting surface. According to OC's founder Andrew Graham, "This is faster and easier, and it keeps people safe. " Graham seems to hit on the holy grail of robotics by combining profit and safety.
GE plans to expand the use case for its newest company. Lance Herrington, a leader at GE Aviation Services, says "Aviation applications will just be the starting point for this incredible technology." Herrington implied that the snake technology could be adopted in the future to inspect power plants, trains, and even healthcare robots. As an example of its versatility, OC Robotics was awarded a prestigious prize by the U.K.'s Nuclear Decommissioning Authority for its LaserSnake. OC's integrated snake-arm laser cutter was able to disassemble toxic parts of a nuclear fuel processing facility in a matter of weeks which would have taken years by humans while risking radiation exposure.
One of the most prolific inventors of robotic snake applications is Dr. Howie Choset of Carnegie Mellon University. Choset is the co-director of CMU's Biorobotics Lab that has birthed severals startups based upon his snake technology, including Medrobotics (surgical systems); Hebi Robotics (actuators for modular robots); and Bito Robotics' (autonomous vehicles). Choset claims that his menagerie of metal reptiles are perfect for urban search and rescue, infrastructure repairs and medicine.
Recently, Medrobotics received FDA Clearance for its Flex Robotic System for colorectal procedures in the United States. According to the company's press release, "Medrobotics is the first and only company to offer minimally invasive, steerable and shapeable robotic products for colorectal procedures in the U.S." The Flex system promises a "scarfree" experience in accessing "hard-to-reach anatomy" that is just not possible with straight, rigid instruments.
"The human gastrointestinal system is full of twists and turns, and rigid surgical robots were not designed to operate in that environment. The Flex® Robotic System was. Two years ago Medrobotics started revolutionizing treatment in the head and neck in the U.S. We can now begin doing that in colorectal procedures," said Dr. Samuel Straface, CEO.
Dr. Alessio Pigazzi, Professor of Surgery at the University of California, Irvine, exclaimed that "Medrobotics is ushering in the first of a new generation of shapeable and steerable robotic surgical systems that offer the potential to reduce the invasiveness of surgical procedures for more patients." While Medrobotics' system is currently only approved for use through the mouth and anus, Pigazzi looks forward to future applications whereby any natural orifices could be an entry point for true incision-less surgery.
Medrobotics was the brainchild of the collaboration of Choset with Dr. Alon Wolf of Israel's prestigious Technion Institute of Technology. One of the earliest use cases for snake robots was by Wolf's team in 2009 for military surveillance. As director of Technion's BioRobotics and BioMechanics Laboratory (BRML) Wolf's lab created the next generation of defensive snake robots for the latest terror threat, subterranean tunnels transporting suicide bombers and kidnappers.  Since the discovery of tunnels between the Gaza Strip and Israel in 2015, BRML has been working feverishly to deploy snake robots in the field of combat.
The vision for BRML's hyper-redundant robots is to utilize its highly maneuverable actuators to sneak through tough terrain into tunnels and buildings. Once inside, the robot will provide instant scans of the environment to the command center and then leave behind sensors for continued surveillance. The robots are equipped with an array of sensors, including thermal imagers, miniature cameras, laser scanners, and laser radar with the ability of stitching seamlessly 360-degree views and maps of the targeted subterranean area. The robots, of course, would have dual uses for search & rescue and disaster recovery efforts.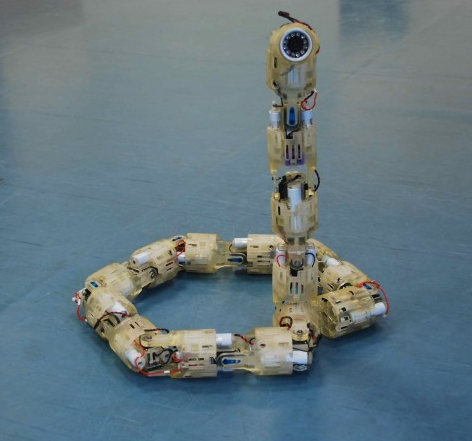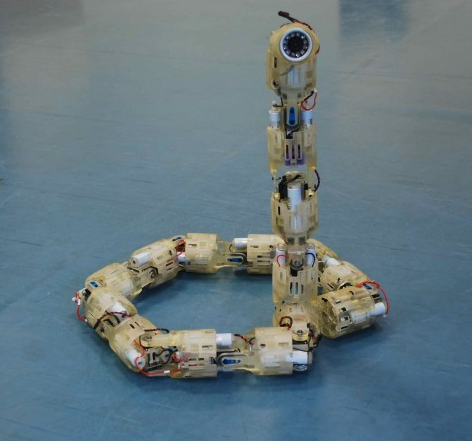 Long term, Wolf would like to deploy his fleet of crawlers in search and rescue missions in urban locations and earthquakes.
"The robots we are creating at the Technion are extremely flexible and are able to manipulate delicate objects and navigate around walls. Over 400 rescue workers were killed during 9/11 because of the dangerous and unstable environment they were attempting to access and our objective is to ensure that robots are able to replace humans in such precarious situations," explains Wolf.
It is no wonder why on his last visit to Israel, President Obama called Wolf's vision "inspiring."
tags:
BioRobotics and BioMechanics Laboratory
,
BRML
,
c-Health-Medicine
,
CMU
,
Dr. Howie Choset
,
Flex robotics system
,
Medorobotics
---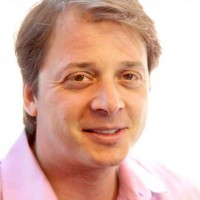 Oliver Mitchell
is the Founding Partner of Autonomy Ventures a New York based venture capital firm focused on seed stage investments in robotics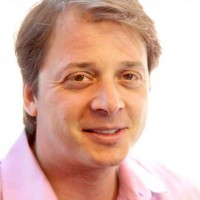 Oliver Mitchell is the Founding Partner of Autonomy Ventures a New York based venture capital firm focused on seed stage investments in robotics