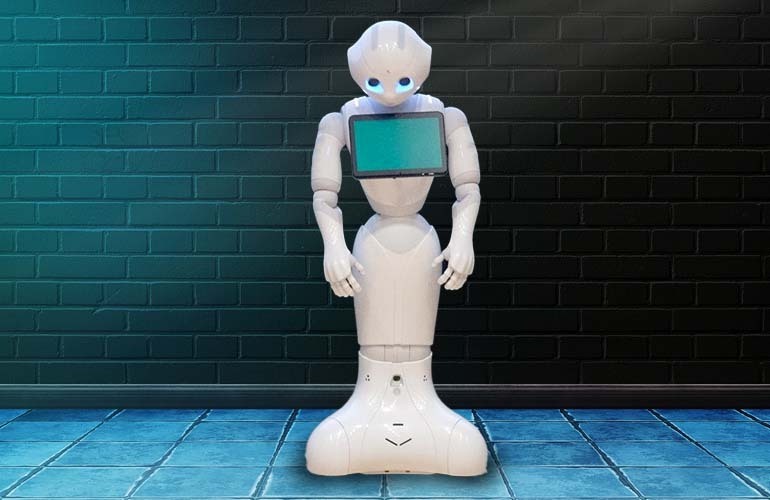 Softbank Robotics Europe, the group behind two of the more recognizable robots, is laying off 40% of its workforce. On July 7, the developer of the famous Nao and Pepper robots will reduce its Paris-based workforce that had 330 employees as of March 2021.
The Robot Report confirmed this news, which was first reported by French media outlet Le Journal du Net. Softbank Robotics Europe lost \$38 million in its fiscal 2019-2020 year and more than \$119 million over the last three years, according to Le Journal du Net.
Despite their worldwide fame, the Nao and Pepper robots never achieved financial success. Most of the 27,000 Nao and Pepper robots were sold in Japan, which is more accepting of humanoid robots than Europe, the United States and other parts of the world. While selling that many robots is certainly an achievement, price and capabilities were often issues, especially for Pepper, which costs \$30,000 in the U.S.
A Softbank Robotics Europe employee, who wished to remain anonymous, told The Robot Report "the market for Nao and Pepper is smaller than we expected." The source added that it is "not sustainable to have this many workers in Paris based on the economic issues we are facing."
Softbank Robotics Europe was formed after parent company Softbank acquired Aldebaran Robotics for \$100 million about a decade ago.
Softbank Robotics Europe sent this public statement to The Robot Report:
"Since 2012 SoftBank Robotics Group, a subsidiary of SoftBank, has invested in Humanoid Robotics and intends to keep Pepper & NAO robots business moving forward.
"In the light of the pandemic and economic slowdown, SoftBank Robotics Europe is considering a significant workforce optimization plan. Our EMEA HQ located in Paris is home to about 330 employees, as of March 2021.
"In this difficult time, we want to thank all our employees for their efforts in creating the best humanoids on the planet, and will make the best efforts to ensure fair departure decisions with labor representatives and local consultation bodies in France. The current round of job cuts should be completed by the end of 2021.
"The restructuring project has as one of its objectives to continue to provide product sales, services support and maintenance for Pepper and NAO robots.
"We also want to thank our customers, partners and suppliers for their trust in our Pepper & NAO products.
"SoftBank Robotics Europe will continue to make significant investments in next-generation robots to serve our customers and partners."
Downplaying Nao & Pepper going forward
While this next information isn't surprising, it is confirmation from a Softbank insider. The source said both Softbank Robotics Europe and Softbank Robotics America won't be focusing on Nao and Pepper as much going forward.
"There will be less investment in emotional humanoids, and more focus on commercial products such as Whiz," the source said. The Whiz autonomous floor cleaning robot first went on sale in early 2019 as sales of Pepper lagged.
This is part of a larger shift in strategy for Softbank's robotics efforts. Softbank Robotics America, for example, recently announced that Nao and Pepper will be available in the U.S. exclusively through San Francisco-based RobotLAB, a company that has focused on educational robots for years. While other media outlets have referred to this as Softbank continuing to expand, it's actually the reverse. The company is divesting from its direct channel.
Parent company Softbank will maintain the IP for both Nao and Pepper, but it's looking to outsource much of the sales, service, and support work for these robots as they don't generate significant revenue. The source told The Robot Report deals similar to the RobotLAB partnership are being explored for Nao and Pepper in other parts of the world.
"Pepper launched in 2014, but Whiz is our flagship robot now," the source said. "Pepper will remain an icon in robotics, but more business efforts will be put into Whiz going forward."
It's been clear for a while that Nao and Pepper weren't going to be a major part of Softbank's robotics strategy going forward. In January 2021, for example, Softbank Group announced that Softbank Robotics will jointly develop robots with Japanese electronics maker Iris Ohyama. The joint venture, called Iris Robotics, highlighted two products that are evolutions of existing products. The first product is a new take on Softbank's Whiz cleaning robot called the "Whiz i Iris Edition." The second product is an updated version of Bear Robotics' flagship robot, Servi.
As we pointed out at the time Iris Robotics was announced, neither Nao or Pepper appeared to be part of the deal. Now we know why.
Softbank has made other changes to its robotics strategy, most notably offloading 80% of its ownership stake in Boston Dynamics to Hyundai for \$880 million. It also paid \$2.8 billion for a 40% ownership stake in AutoStore, a leading developer of automated storage and retrieval systems (AS/RS). The logistics market is booming automation-wise, and now Softbank is tied up with a major player. AutoStore currently has a global blue-chip customer base with more than 600 installations and 20,000 robots across 35 countries.
Softbank also recently partnered with Bear Robotics on serving and bussing robots. Founded in 2017, Bear Robotics' robots operate in restaurants, corporate campuses, ghost kitchens, senior care facilities, and casinos across North America, Asia, and Europe. Softbank is an investor in Bear Robotics.

This article was first published in The Robot Report.
tags:
c-Business-Finance
---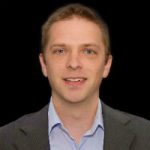 Steve Crowe
is Editorial Director, Robotics, WTWH Media, and co-chair of the Robotics Summit & Expo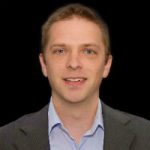 Steve Crowe is Editorial Director, Robotics, WTWH Media, and co-chair of the Robotics Summit & Expo