by Joe Dodgshun
Drone innovators are transforming the way we watch events, from football matches and boat races to music festivals.
Anyone who has watched coverage of a festival or sports event in the last few years will probably have witnessed commercial drone use — in the form of breathtaking aerial footage.
But a collaboration of universities, research institutes and broadcasters is looking to take this to the next level by using a small swarm of intelligent drones.
The EU-funded MULTIDRONE project seeks to create teams of three to five semi-automated drones that can react to and capture unfolding action at large-scale sports events.
Project coordinator Professor Ioannis Pitas, of the University of Bristol, UK, says the collaboration aims to have prototypes ready for testing by its media partners Deutsche Welle and Rai – Radiotelevisione Italiana within 18 months.
'Deutsche Welle has two potential uses lined up – filming the Rund um Wannsee boat race in Berlin, Germany, and also filming football matches with drones instead of normal cameras – while Rai is interested in covering cycling races,' said Prof. Pitas.
'We think we have the potential to offer a much better film experience at a reduced cost compared to helicopters or single drones, producing a new genre in drone cinematography.'
'We have the potential to offer a much better film experience at a reduced cost compared to helicopters or single drones, producing a new genre in drone cinematography.'

Professor Ioannis Pitas, University of Bristol, UK
But before they can chase the leader of the Tour de France, MULTIDRONE faces the hefty challenge of creating AI that allows its drones to safely carry out a mission as a team.
Prof. Pitas says safety is the utmost priority, so the drones will include advanced crowd avoidance mechanisms and the ability to make emergency landings.
And it's not just safety in the case of bad weather, a flat battery or a rogue football.
'Security of communications is important as a drone could otherwise be hijacked, not just undermining privacy but also raising the possibility that it could be used as a weapon,' said Prof. Pitas.
The early project phase will have a strong focus on ethics to prevent any issues around privacy.
'People are sensitive about drones and about being filmed and we're approaching this in three ways — trying to avoid shooting over private spaces, getting consent from the athletes being followed, and creating mechanisms that decide which persons to follow and blur other faces.'
If they can pull it off, he predicts a huge boost for the European entertainment industry and believes it could lead to much larger drone swarms capable of covering city-wide events.
Drones-on-demand
According to Gartner research, sales of commercial-use drones are set to jump from 110 000 units in 2016 to 174 000 this year. Although 2 million toy drones were snapped up last year for USD 1.7 billion, the commercial market dwarfed this at USD 2.8 billion.
Aside from pure footage, drones have also proven their worth in research, disaster response, construction and even in monitoring industrial assets.
One company trying to open up the market to those needing a sky-high helping hand is Integra Aerial Services, a young drones-as-a-service company.
An offshoot of Danish aeronautics firm Integra Holding Group, INAS, was launched in 2014 thanks to an EU-backed feasibility study.
INAS has more than 25 years of experience in aviation and used its knowledge of the sector's legislation to shape a business model targeting heavier, more versatile drones weighing up to 25 kilogrammes. And they have already been granted a commercial drone operating license by the Danish Civil Aviation Authority.
These bigger drones have far more endurance than typical toy drones, which can weigh anywhere from 250 grams to several kilos. INAS CEO Gilles Fartek says their bigger size means they can carry multiple sensors, thus collecting all the needed data in one fell swoop, instead of across multiple flights.
For example, one of their drones flies LIDAR (Light Detection and Ranging) radar over Greenland to measure ice thickness as a measure of climate change, but could also carry a 100 megapixel, high-definition camera.
While INAS spends most of the Arctic summer running experiments from the remote host Station Nord in Greenland, Fartek says they're free to use the drones for different projects in other seasons, mostly in areas of environmental research, mapping and agricultural monitoring.
'You can't match the quality of data for the price, but drone-use regulations in Europe are still quite complicated and make between-country operations almost impossible,' said Fartek.
'The paradox is that you have an increasing demand for such civil applications across Europe and even in institutional areas like civil protection and maritime safety where they cannot use military drones.'
A single European sky
These issues, and more, should soon be addressed by SESAR, the project which coordinates all EU research and development activities in air traffic management. SESAR plans to deploy a harmonised approach to European airspace management by 2030 in order to meet a predicted leap in air traffic.
Recently SESAR unveiled its blueprint outlining how it plans to make drone use in low-level airspace safe, secure and environmentally friendly. They hope this plan will be ready by 2019, paving the way for an EU drone services market by safely integrating highly automated or autonomous drones into low-level airspace of up to 150 metres.
Modelled after manned aviation traffic management, the plan will include registration of drones and operators, provide information for autonomous drone flights and introduce geo-fencing to limit areas where drones can fly.
---
The Issue
Emerging drone sectors range from delivery services, collecting industry data, infrastructure inspections, precision agriculture, transportation and logistics.
The market for drone services is expected to grow substantially in the coming years with an estimated worth of EUR 10 billion by 2035.
To support high-potential small- and medium-sized enterprises (SMEs), the European Commission has allocated EUR 3 billion over the period 2014-2020. A further EUR 17 billion was set aside under the Industrial Leadership pillar of the EU's current research funding programme Horizon 2020.
---
More info
MULTIDRONE
tags:
c-Aerial
---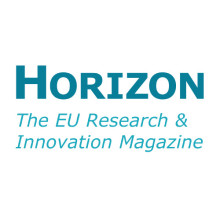 Horizon Magazine
brings you the latest news and features about thought-provoking science and innovative research projects funded by the EU.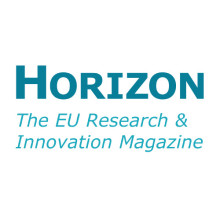 Horizon Magazine brings you the latest news and features about thought-provoking science and innovative research projects funded by the EU.