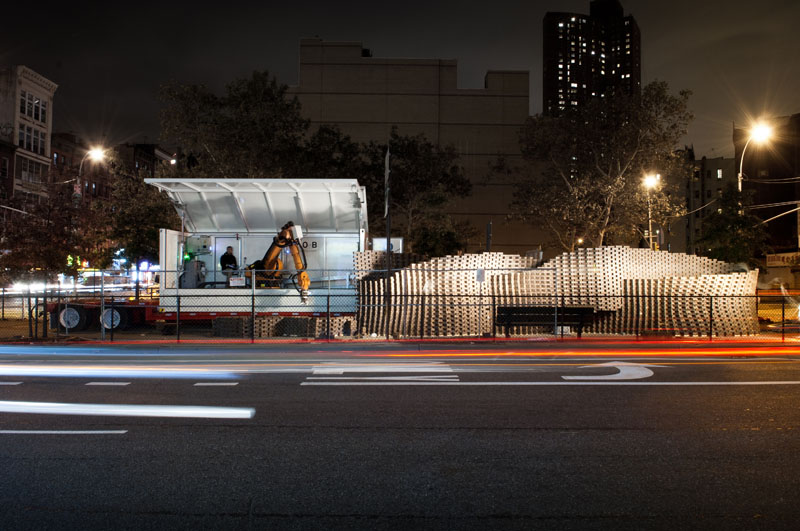 Photo credit: Gramazio & Kohler, ETH Zurich
Over the next four years, the Swiss will invest almost CHF30 million to build a new National Centre of Competence in Research for digital fabrication in architecture. The Swiss government and the Swiss National Science Foundation (SNSF) will funnel CHF13.4 million into the project. The centre will be hosted at ETH Zurich, which will contribute an additional CHF15 million as the lead institution; EPFL, EMPA, and the Bern University of Applied Sciences will also partner on the project. Encompassing the disciplines of architecture, computational design, electrical and mechanical engineering, material sciences, and robotics, the investment is an attempt to transform Switzerland's construction sector from a resource-based industry to a knowledge-based one, and to position the country as an international leader in innovative architecture and building construction.
Coined by the Swiss architecture duo Gramazio & Kohler, "digital fabrication" is a concept for an advanced method of architectural production that uses robotic fabrication to bridge the gap between digital design and physical construction. In a recent interview, Matthias Kohler explains the impact of this approach on architectural design practice: "Nowadays, architects work almost exclusively on computers, but it is still unclear whether and how this affects the design and construction process itself. Here we are looking for new instruments to bring the design, planning and construction phases closer together in order to directly interrelate them."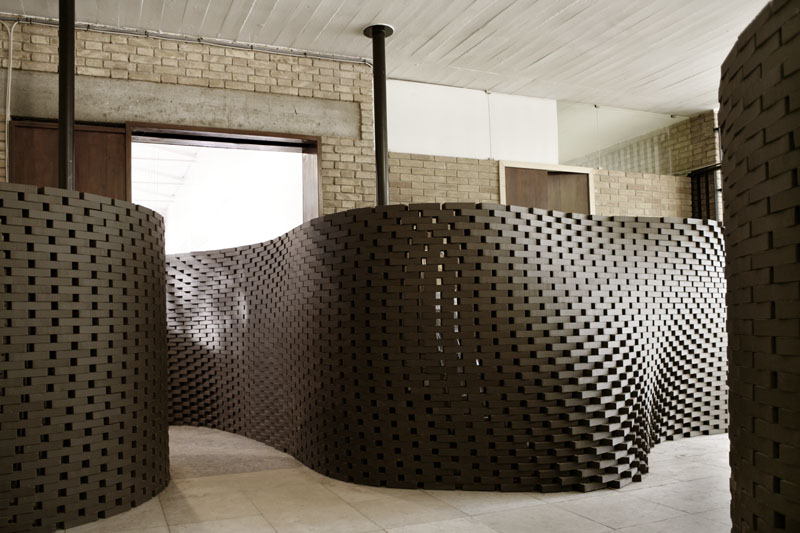 Photo credit: Gramazio & Kohler, ETH Zurich
Sophisticated computational processes, non-standard material and constructive systems and adaptive strategies for controlling advanced fabrication systems will need to be developed before Switzerland's construction industry can adopt digital fabrication as its new paradigm. Researchers in multiple fields will also need to develop common standards, interfaces and infrastructure. Knowledge-transfer to industry will be an additional obstacle, as many unanticipated technological challenges will arise when digital fabrication is applied to actual building systems.
Kohler admits there are risks: "It is a large collaboration with several research institutes. At ETH alone, scientists from the departments of architecture, IT, electrical engineering, mechanical engineering and process engineering, and civil, environmental and geomatic engineering are involved. All these disciplines have a different understanding of research. One of the key challenges will be to synthesize these approaches and arrive at innovative methods and results together."
Where will the money go?
The Swiss are hoping that a full-scale, comprehensive approach to funding the endeavour will help address these challenges. Funding, which can be renewed for up to 12 years, will be directed towards three broad areas of research for its first four years: computational design and building process innovation, non-standard material and constructive systems, and robotic control and fabrication.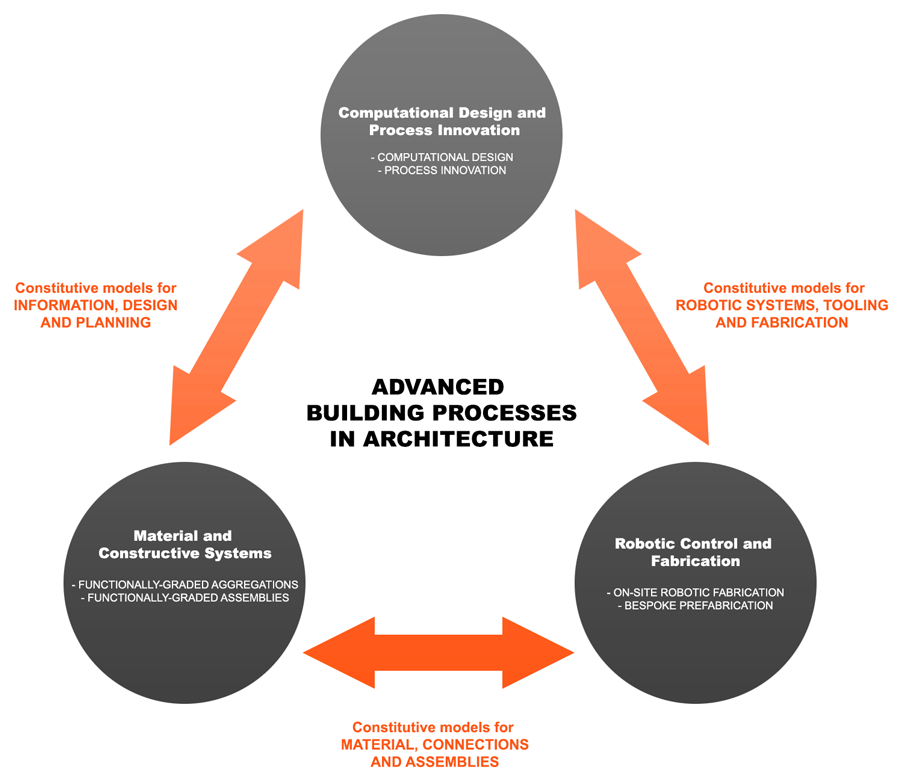 Common lab infrastructure will be built to help researchers working in each of these areas to collaborate, and one of the project's main goals is to build a full-scale digitally constructed habitation module by the end of the 4-year initial investment period. Says Kohler: "New architecture and construction technologies can be tested at Nest, EMPA's new building laboratory. We will build a residential unit there, thus demonstrating the synthesis of our approach. Over recent years at ETH, we have seen clearly that we learn most effectively by 'making' – real physical implementation at full scale."
Additional funds will also go towards supporting and training the next generation of architects through the creation of a new, one-year postgraduate Master program in Digital Fabrication at ETH Zurich, the expansion of ETH's Institute of Technology in Architecture current doctoral-level 'Architecture & Technology' program, the creation of various exchange and partnership programs with other universities and with industry, and the funding and support of patent applications, licensing and spin-off companies.
If you liked this article, you may also be interested in:
See all the latest robotics news on Robohub, or sign up for our weekly newsletter.
tags:
architecture
,
c-Research-Innovation
,
cx-Industrial-Automation
,
digital fabrication
,
ETH Zurich
,
Gramazio & Kohler
---
Hallie Siegel
robotics editor-at-large
Hallie Siegel robotics editor-at-large