A number of telepresence toys came onto the market between 2011 and 2013 and crashed a few years later. While most of the products in this category marketed themselves as toys first, and telepresence second, they all provided interactive play and telepresence for exploration. Most of these companies are now pivoting away from telepresence, but there are still a few on the scene.
Romo is an interactive assistant that you can play games with. While it was listed as one of the Best in Toy Fair at the 2013 show, the company Romotive seems to have discontinued the Romo and instead pivoted to a new endeavor called Stork. Botiful is another company that is no longer producing — I particularly enjoyed their Kickstarter video, which featured a re-enactment of a lightsaber fight.
Small companies are not the only ones pivoting away from telepresence toys: RoboMe from WowWee was a Segway-like robot based on the iPhone, but other than the support page, RoboMe is no longer listed on the WowWee website.
One of the few telepresence toys still available is the Wheelphone.  This one features a small base that can fit most smartphones, and it is Lego-compatible, allowing you to create extensions. It also comes with a powerful ROS-enabled Android app that lets use use sensor data to navigate autonomously.
The Synergy SWAN is the largest in this category, and has a unique adjustable height that lets it grow from one to nearly three feet. At nearly 30lbs, it's also the heaviest, so I recommend using it only on the floor. If you find the SWAN too large, Syngergy also has a stationary version called Mime that pivots, rotates, and fits comfortably on a table.
New to the scene is the RambleBot, a smallish Android-based rover that is rugged enough to go outside and explore — just be sure to weatherproof you smartphone! It has a small arm to grasp objects, but it looks like its developers are still working out how it can recharge itself from a standard wall AC socket. With Arduino operating as the RambleBot's microcontroller, it is limited to telepresence for now.
The toy robot category is a tough one, and with products like Cubelets, Dash and Dot, or even Lego Mindstorms, the trend seems to be pushing telepresence technology out in favor of greater interaction with the toy itself. Rather than simply controlling a smartphone, the current generation of robotic toys seems focused on the ability to program behaviors and to mechanically change the robots.
Next up in this series, we delve into the unique and unusual, pushing the boundaries of what can or should be considered telepresence. Check out some of the previous articles on the telepresence market:
*Note – I originally referred to the WheelBot in an earlier article, but meant the Wheelphone. This has now been corrected.
tags:
telepresence
---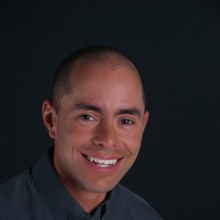 Michael Savoie
Michael is the founder and Chief Robot Wizard at Frostbyte Technologies, a start-up aimed at developing autonomous outdoor mobile robots.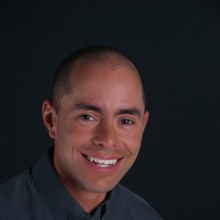 Michael Savoie Michael is the founder and Chief Robot Wizard at Frostbyte Technologies, a start-up aimed at developing autonomous outdoor mobile robots.