October 31, 2016 – November 6, 2016
News
A U.S. drone strike in Syria killed Haydar Kirkan, a senior member of al-Qaeda and former aide to Osama bin Laden. According to a Pentagon spokesperson, the strike took place on October 17 in the Idlib province. (Voice of America)
Chinese consumer drone maker DJI apologized for delays in shipments of its new Mavic Pro foldable drone. The company issued the statement after technology blog Gizmodo reported on numerous customers who had pre-ordered the new hobby drone and had not yet received it by the scheduled delivery date. DJI unveiled the Mavic Pro in September.
Commentary, Analysis, and Art
The U.S. Air Combat Command released a report that found that a lightning strike was the cause of an MQ-1B Predator drone crash in Iraq last year. (Military.com)
In a conference with reporters, Gen. Joseph Lengyel said that drone operations are a good fit for U.S. National Guard troops. (Military.com)
At Bloomberg, Kyle Stock writes that camera maker GoPro is banking on the success of its Karma drone.
At Popular Science, Jeffrey Lin and P.W. Singer explain what the Zhuhai Airshow tells us about China's latest drones.
At the Diplomat, Austin Bodetti and Hamidullah Barakzai examine the Taliban's use of drones in Afghanistan.
The U.S. Army's Training and Doctrine Command released a strategy document outlining how it plans to train soldiers to counter threats posed by small drones. (Defense News)
At Aviation International Online, John Goglia argues that the FAA drone rules could "stifle student interest" in aviation.
In a paper for Applications in Plant Sciences, a group of researchers explain how drones could be used to aid future ecological studies. (Phys.org)
At the New York Times, Ron Nixon writes that military-grade drones may not be as useful for border surveillance as many thought.
Also at the New York Times, Mark Scott looks at how the oil, gas, and energy sector are embracing drone technology.
At Forbes, Ben Sin reflects on a visit to Shenzhen, China, home to some of the world's biggest drone manufacturers.
Also at Forbes, Ralph Jennings considers how international restrictions on drone exports could damage Taiwan's drone industry.
At the Guardian, Jamie Doward investigates claims that the U.K. plays a critical role in U.S. targeted killing operations.
At Popular Science, David Hambling looks at the challenges of developing counter-drone laser weapons.
Know Your Drone
The GRASP Lab at University of Pennsylvania is developing micro-drones that are optimized for navigating indoor environments. (IEEE Spectrum)
U.K. firm Automated Ships and Norwegian unmanned maritime systems maker Kongsberg Maritime are partnering to develop an autonomous unmanned vessel for offshore operations. (AUVSI Blog)
The People's Liberation Army announced that it has developed a high-speed autonomous unmanned boat, the SeaFly-01. (Defense Aerospace)
Slovenian drone maker C-Astral has unveiled the Bramor ppX, a long-endurance commercial drone, as well as a solar-powered version called the ppx-LRS. (Press Release)
In a demonstration, Boeing and Liquid Robotics used four Sensor Hosting Autonomous Remote Craft to successfully detect and track a live submarine. (Unmanned Systems Technology)
U.S. firm Aerotenna has unveiled a small collision avoidance radar and a flight controller for drones. (UAV News)
Chinese tech firm Xiaomi has unveiled a modular coding toy robot. (Mashable)
The China Aerospace Science and Technology Corporation unveiled the QY-1, a vertical take-off and landing surveillance drone. (IHS Jane's 360)
Meanwhile, the Aviation Industry Corporation of China unveiled an air-deployable surveillance and electronic warfare drone, the Sky Wing 6. (IHS Jane's 360)
NASA is reportedly testing swarming microdrones made by a Swedish firm called Bitcraze. (Business Insider)
The U.S. Navy demonstrated a common control system for drones in a simulated medical evacuation with a Lockheed Martin K-Max rotary drone. (Executive Gov)
Sensor maker Aero ID has developed a sensor to detect explosives and other hazardous materials. (Unmanned Systems Technology)
The U.S. Marine Corps is looking to develop lethal munition drones that autonomously seek out and target specific radio frequencies. (Defense One)
Azerbaijan's National Aviation Academy has unveiled a new drone that can be used for both civilian and military applications. (Azernews)
A new report by researchers from various universities points to vulnerabilities in the 3D-printing process that could be exploited by hackers to destroy drones. (Motherboard)
Deutsche Telekom will reportedly begin developing a drone detection system for Germany's critical infrastructure and public spaces. (Reuters)
Drones at Work
The Iraqi military debuted the Al Robot, an unmanned ground vehicle equipped with a 12.7mm cannon and 70mm rockets, in the battle for Mosul. (Motherboard)
Intel created a drone swarm light show featuring 500 drones flying together, and has unveiled a new quadrotor drone, the Shooting Star, designed specifically for light shows. (Drone 360)
Drone delivery startup Flirtey delivered socks to an annual partner meeting held by Menlo Ventures, a venture capital firm. (TechCrunch)
A consortium of Australian drone firms is developing a medical supply delivery program for rural parts of the country. (Mashable)
Dubai Airports is testing counter-drone systems following a number of recent sightings incidents that disrupted air traffic. (Reuters)
The Middlesex Sheriff's Office in Pennsylvania has received approval to acquire a drone. (Southside Sentinel)
The Boone County Sheriff's Office in Iowa is facing scrutiny after using a drone to search for missing cattle. (WHOTV)
The Dallas County Sheriff's Office in Alabama has obtained permission to operate its drone for search and rescue missions. (Selma Times Journal)
U.K. prisons minister Sam Gyimah said eagles could be used to protect prison facilities from smuggling drones. (Daily Mail)
The Colombian Navy has established a drone training base in Coveñas. (IHS Jane's 360)
A team of British engineers is working to develop a system that employs drones to farm crops. (BBC)
Uganda's tourism minister has described his government's plans to eventually deploy drones to track poachers. (New Vision)
India's Civil Aviation Ministry is awaiting input from the country's Home Ministry before it implements new regulations for commercial drone use. (Economic Times)
The Sahuarita Police Department in Arizona will begin using drones in December. (Arizona Daily Star)
The 2017 final of the Drone Racing League will be held in London in June. (Evening Standard)
U.S. startup Sunflower Labs is developing a home security system that employs drones to track possible break-ins. (CBS Local)
Drone maker Aerovel demonstrated its Flexrotor vertical take-off and landing drone in various flight tests from a ship off the Alaskan coast. (FlightGlobal)
An Irish drone firm, a mountain rescue service, and Chinese drone firm DJI have developed software that facilitate drone searches for missing people. (Irish Times)
Hackers use a drone to take control of Philips Hue smart lightbulbs from a quarter-mile away– a cause for concern as a single compromised bulb could quickly spread, affecting even an entire city. (Engadget).
In Texas, a football coach purchased a drone in hopes of using it as a teaching tool during practice. (Beaumont Enterprise).
Canada drone company Arrowonics created a Halloween-themed video of a swarm of 20 drones flying in unison. (Toronto Sun)
Industry Intel
China has reportedly granted China Academy Aerospace Aerodynamics an export license for the CH-5 surveillance and strike drone. (China Daily)
The U.S. Army awarded AAI Corp. a $206.5 million foreign military sales contract for contractor logistics sustainment services for Australia's Shadow RQ-7B drone. (Contract Announcement)
The U.S. Navy awarded Hydroid Inc. a $7.41 million contract for engineering support and training services for the MK18 Mod 1 and Mod 2 unmanned underwater vehicle systems. (Contract announcement)
The Department of Defense awarded Drone Aviation a $200,000 contract for Winch Aerostat Small Platforms. (C4ISR.net)
The Netherlands Ministry of Defence awarded AeroVironment a $10.3 million contract for small unmanned aircraft systems and support. (Press Release)
The Singapore Ministry of Transport awarded Aetos Security Management, Avetics Global, and CWT Aerospace contracts for tethered and untethered drones and drone services. (Channel News Asia)
Wyvern, an aviation safety company, will audit the New York-based drone services provider Cinematic Aerospace. (AIN Online)
Kongsberg Geospatial partnered with AirMap, a company that provides airspace management software for drones. (Press Release)
U.K. firm QuestUAV partnered with Beijing Topcon Business and Trade Co., Ltd. to deliver QuestUAV systems to China. (Press Release)
For updates, news, and commentary, follow us on Twitter. The Weekly Drone Roundup is a newsletter from the Center for the Study of the Drone. It covers news, commentary, analysis and technology from the drone world. You can subscribe to the Roundup here.
tags:
c-Aerial
,
Center for the Study of the DroneThe Drone Center Weekly Roundup
---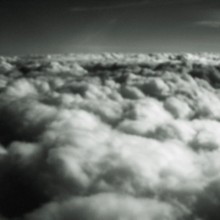 Center for the Study of the Drone at Bard College
a research and education initiative that brings together creative thinking and perspectives from a wide variety of academic fields to help the public better understand the drone and its implications.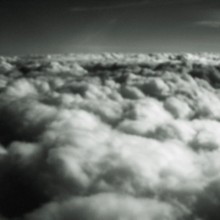 Center for the Study of the Drone at Bard College a research and education initiative that brings together creative thinking and perspectives from a wide variety of academic fields to help the public better understand the drone and its implications.