October 3, 2016 – October 9, 2016
News
A U.S. drone strike in Syria killed Abu al-Farai al-Masri, an Egyptian-born veteran of al-Qaeda and leader of Jabhat al-Nusra. According to a statement by Pentagon spokesperson Peter Cook, the strike took place in Idlib province. (ABC News)
The U.S. Department of State announced that over 40 countries have signed a joint declaration on the import and export of armed drones. The one-page document lists five principles, including a resolution to engage in responsible export practices and to continue discussions around regulating the evolving technology. In a statement, a State Department spokesperson said the document is a first step towards establishing international norms. China, Russia, India, and Israel were not among the signatories. (Defense News)
Verizon Wireless will begin selling data plans that will allow drone users to connect to Verizon's network. The plans will enable users to stream flight data and images directly from the drone. The rates for the plans will be roughly equivalent to those currently in place for wireless services. (Wall Street Journal)
Commentary, Analysis and Art
In an interview with New York Magazine, President Obama discusses the use of drones to target members of al-Qaeda during his presidency.
At Forbes, Ryan Mac and Aaron Tilley chronicle the rise and fall of 3D Robotics, one of the original major North American drone manufacturers.
At IHS Jane's 360, Jeremy Binnie identifies the likely test site for Iran's copy of the stealth RQ-170 drone.
At the Motley Fool, Rich Smith examines how Textron's proposed V-247 tilt-rotor drone is a competitor in the race to develop the Navy's vertical take-off and landing drone.
Also at the Motley Fool, Rich Smith considers what the Navy's recent contracts for the MQ-4C Triton mean for Northrop Grumman.
A group of human rights advocacy organizations submitted a letter to the White House urging President Obama to investigate drone strikes in which civilians are believed to have been killed. (The Intercept)
At Military.com, Oriana Pawlyk writes that the U.S. Air Force is seeking to change the way it trains drone pilots.
At the Royal Aeronautical Society, Vianney Goncalves, Jr. considers the role that drones could play in the air forces of 2030.
At the Washington Examiner, Jacqueline Klimas argues that the drone export and import joint declaration could place U.S. drone makers at a disadvantage globally.
Meanwhile, at Aviation Week, Lara Seligman argues that the export principles may in fact "boost U.S. UAV sales."
At NATS blog, Rich Pullen offers a pilot's perspective on the potential for drones to interfere with manned aviation.
At the Los Angeles Times, Samantha Masunaga explores the growing counter-drone technologies industry.
At the Huffington Post, Michael Auerbach argues that the U.S. should use surplus military drones to deliver humanitarian supplies to people in Syria.
At Scout Warrior, Kris Osborne looks at how the U.S. Navy envisions using underwater drones.
At the Australian Strategic Policy Institute, Christopher Cowan examines how and why military drones crash.
At FlightGlobal, Beth Stevenson writes that the U.K. Royal Air Force still intends to buy the General Atomics Protector drone, although a final decision has yet to be made.
At Just Security, Steven J. Barela and Avery Plaw consider whether drones are in fact as accurate as they are made out to be.
At the American Interest, Roger Gran Harrison provides a humorous take on the real meaning of the U.S. military's planned "Third Offset" strategy.
At Law360, Joshua Briones, Esteban Morales and Natalie Prescott provide an update on drone privacy laws around the country.
Also at Law360, Danielle Sullivan Kaminski examines the potential liability issues and other concerns posed by unmanned shipping vessels.
The editorial board of the Oklahoman argues that drone legislation should address "specific, real-world concerns," and not hypothetical situations. (NewsOK)
Meanwhile, in response to the Oklahoman, Matthew Feeney argues that lawmakers should address the privacy concerns posed by police drones. (The Cato Institute)
At Defense News, Jen Judson looks at how the U.S. Army is exploring technologies that can help counter small drones on the battlefield.
At NPR, Hannah Bloch profiles Patrick Meier, the founder of an organization that seeks to use drones for humanitarian response.
Renan Pissolatti is a Brazilian photographer who uses a drone to get an aerial perspective on infrastructure and metropolitan life. (Quartz)
Know Your Drone
A team at MIT's Computer Science and Artificial Intelligence Lab is developing programmable materials that could be used to make delivery drones more resilient to impact. (TechCrunch)
Defense firms Milrem and QinetiQ have unveiled the Titan, a modular unmanned ground vehicle that can carry out a variety of missions. (UPI)
Dutch drone maker Aerialtronics has incorporated the IBM Watson Internet of Things Platform computing capabilities into a series of inspection drones. (Press Release)
Energy services company CAN Group has developed a multirotor drone for inspections. (Scandinavian Oil & Gas Magazine)
South African drone firm Ultimate Unmanned has unveiled the Viper 1000C, a medium-altitude long-endurance surveillance drone. (Defense Web)
Unmanned systems maker Drone USA has signed an agreement to test its planned medium-altitude long-endurance drone at an airport in the Azores. (Airport Technology)
The Japanese Ministry of Defense has unveiled a plan to develop unmanned combat aircraft that will fly in manned-unmanned teaming operations with jet fighters by 2030. (Popular Mechanics)
Researchers at Carnegie Mellon University have developed a self-balancing robot that moves around on a rotating ball. (Engadget)
The Korean Ministry of National Defense will soon begin testing reconnaissance and combat unmanned ground vehicles, including an armed six-wheeled ground vehicle developed by Hanwha Techwin. (IHS Jane's 360)
Defense contractor Textron unveiled a family of universal control systems for military drones. (Press Release)
Disney's research lab has developed a one-legged hopping robot that can maintain balance without a tether. (The Verge)
California governor Jerry Brown has signed a bill that allows testing of driverless cars without human passengers at certain locations. (Engadget)
Japanese car maker Toyota has developed a small personal companion robot called Kirobo Mini. (Associated Press)
The U.S. Army is developing requirements for its future tactical aerial drone system, which will reportedly not require a runway to land and take off. (FlightGlobal)
A U.S. inventor has developed a concept for an aquatic lifeguard drone. (Wired)
Bell helicopter said that it will not continue to develop its proposed V-247 vertical take-off and landing drone until it has found a customer to fund the program. (FlightGlobal)
A U.S. hobbyist built a large quadrotor drone that can be used to launch vertical rockets. (Popular Science)
In a test, a U.S. Navy General Dynamics Bluefin-21 unmanned undersea vehicle successfully launched several small Bluefin SandShark UUVs. (Real Clear Defense)
Armored vehicle maker General Dynamics Land Systems has partnered with driverless vehicle systems maker Kairos Autonomi to convert manned vehicles into unmanned ground vehicles. (Defense One)
U.S. defense firm AeroVironment has developed a new launcher system for its Switchblade loitering munition drone. (Press Release)
Defense firm Northrop Grumman is testing a counter-drone system that detects rogue drones through an acoustic sensor. (IHS Jane's 360)
Ukrainian truck maker AutoKrAZ unveiled the KrAZ-Spartan, a self-driving unmanned ground vehicle designed for resupplying troops in the field. (Army Recognition)
Drones at Work
The Federal Aviation Administration warned drone operators to stay away from areas affected by Hurricane Matthew. (Ars Technica)
Meanwhile, the NASA Global Hawk high-altitude long-endurance data collection drone was flown over Hurricane Matthew as it crossed the Caribbean. (WISN)
And the National Oceanic and Atmospheric Administration used small Coyote drones to gather data from within Hurricane Matthew. (Quartz)
The city of Chiba in Japan is developing a drone delivery system that it plans to unveil by 2020. (Japan Times)
Indiana emergency responders have used an underwater unmanned vehicle four times since July to aid in underwater search missions. (Indy Star)
General Electric is developing an aerial drone called the Raven that will be used to detect methane leaks. (Bloomberg)
A drone services company in Wisconsin used a drone to assist in the search for a missing three-year-old boy. (WLOX)
The Stillwater City Council in Oklahoma passed an ordinance into second reading that would prohibit the use of drones over designated public events in the area. (Stillwater News Press)
Facebook is in talks with several unnamed countries to host the first live trials of its Aquila solar-powered drone prototype. (Wall Street Journal)
Meanwhile, a representative from Rostelecom, a state-run Russian telecommunications company, said that Russia will shoot down any Internet drones that fly illegally in the country's airspace. (The Moscow Times)
Aerial footage captured by drones shows the stark contrast between the government-held neighborhoods of west Aleppo and the ravaged rebel-held east Aleppo. (Washington Post)
The Renton police department in Washington state has used its drones on several occasions since launching its unmanned aerial vehicles program in August. (Kiro 7)
A team from the Mining Institute at Johannesburg's University of the Witwatersrand is developing drones that can fly through dangerous areas of underground mines. (AFR Weekend)
The Marine Corps Forces Special Operations Command has deployed the RQ-21A Blackjack surveillance drone for operations in Iraq. (Military.com)
Ohio first responders are taking a week-long drone training course at the Cuyahoga Community College. (Fox 8)
A frozen yogurt store in Michigan used a drone to deliver frozen yogurt to a nearby college campus. (Associated Press)
A drone operator in Hong Kong accidentally captured a great wedding photograph of a couple  on a rooftop. (BBC)
The City of Holland, Michigan intends to purchase a drone for its Cable Access Television department. (Holland Sentinel)
The Hamilton County Sheriff's Office in Tennessee is planning to use a drone for evidence collection, missing person searches, and explosive ordnance operations. (Emergency Management)
Industry Intel
The U.S. Navy awarded General Atomics Aeronautical Systems, Inc. a $43.7 million contract to conduct risk reduction activities in support of the MQ-25 Unmanned Carrier Aviation Air System. (Contract Announcement)
The U.S. Navy awarded Northrop Grumman Systems Corporation a $2.5 million contract for Radar A-kits and cables for the MQ-8B Fire Scout. (FBO.gov)
The U.S. Navy awarded Bell Helicopter Textron Inc. a $3.3 million contract to conduct a strain analysis on the tail boom of the MQ-8C Fire Scout. (FBO.gov)
The U.S. Navy awarded Northrop Grumman Systems Corporation a $5.1 million contract for Interactive Electronic Technical Manuals (IETMs) for the MQ-8C Fire Scout. (FBO.gov)
NASA awarded Unreal Worx, Inc. a $177,500 contract for multirotor drones. (FBO.gov)
NASA awarded Phase Electronics Inc. a $27,520 contract for printed circuit boards for mini unmanned gliders. (FBO.gov)
Norway's Maritime Robotics will be able to sell the Wave Glider unmanned undersea vehicle to customers in Scandinavia thanks to a partnership with Liquid Robotics. (C4ISR.net)
For updates, news, and commentary, follow us on Twitter. The Weekly Drone Roundup is a newsletter from the Center for the Study of the Drone. It covers news, commentary, analysis and technology from the drone world. You can subscribe to the Roundup here.
tags:
c-Aerial
,
Center for Drone News
,
Center for the Study of the Drone
,
The Drone Center Weekly Roundup
---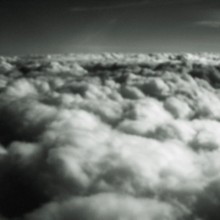 Center for the Study of the Drone at Bard College
a research and education initiative that brings together creative thinking and perspectives from a wide variety of academic fields to help the public better understand the drone and its implications.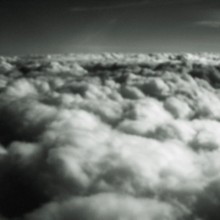 Center for the Study of the Drone at Bard College a research and education initiative that brings together creative thinking and perspectives from a wide variety of academic fields to help the public better understand the drone and its implications.