At the Center for the Study of the Drone
The MQ-9 Reaper is perhaps the most famous military drone in history. While many will immediately recognize its distinctive shape, few outside the Pentagon have tried to understand how the system is actually funded—until now. We have dived into DoD budget documents to reveal the complex anatomy of Reaper funding.
News
The Federal Aviation Administration has fined a Chicago-based company $1.9 million for flying drones for profit without permission. The FAA alleges that SkyPan International flew dozens of unauthorized operations over Chicago and New York City, two airspaces that are especially busy. The fine is the largest that the FAA has ever levied against a drone operator. Previous fines have typically ranged from $5,000 to $10,000. (Washington Post)
Meanwhile, the FAA is exploring ways of using technology to prevent drone users from flying near airports and restricted areas. During a House Transportation Subcommittee on Aviation hearing last week, FAA Deputy Administrator Michael Whitaker told lawmakers that the agency has partnered with CACI International to develop a system to forcibly bring down wayward drones. (CNN)
Russian fighter jets reportedly followed several American MQ-1 Predator drones on at least three missions inside Syria, according to U.S. officials who spoke with Fox News. The encounters took place near Raqqa, the self-declared capital of the Islamic State. Although the Russian pilots did not interfere with the Predators' operations, the fighter aircraft reportedly flew close.
A man was cited by police after flying his drone near the Washington Monument in Washington, D.C. Howard Solomon III, a District local, was reportedly flying a multirotor drone before the aircraft crashed and was retrieved by Secret Service agents. Soloman will have to appear in court and could face an $85 fine for flying within a restricted airspace. (Washington Post)
The U.S. Department of State has authorized the sale of unarmed MQ-9 Reaper drones to Spain. The deal, which is estimated to be worth $243 million, includes four aircraft, two mobile ground control stations, electronics and communications equipment, and logistics and support systems. Spain is the fifth European country to buy the Reaper. (DefenseNews)
California Governor Jerry Brown has signed legislation that strengthens individual privacy protections against paparazzi drones. The bill changes the definition of trespass to include using a drone to take aerial photos of someone's home. Brown vetoed several other pieces of anti-drone legislation last month. (Los Angeles Times)
The United Nations Security Council voted in favor of a resolution drafted by the United States to prioritize the deployment of drones to monitor the conflict in South Sudan. The drone mission will, however, require the permission of South Sudan, which objected to the resolution. U.N. Peacekeepers have already deployed surveillance drones to the Democratic Republic of Congo. (ABC)
Drone users have been banned from flying in San Francisco during the city's Fleet Week festivities. The no-fly zone, which extends from the ground up to 15,000 ft., was enacted by the FAA. Operators who fly inside the zone could face fines of up to $10,000. (CBS Local)
Commentary, Analysis, and Art
Sen. Dianne Feinstein (D-CA) released data on the number of reported drone sightings and near misses that have taken place in California. (Press Release)
At Foreign Affairs, Syed Fazl-e-Haider examines Pakistan's acquisition of armed drones and what it means for security in the region.
At Motherboard, Jason Koebler takes a deeper look at the FAA investigation that led to the $1.9 million fine levied against SkyPan International.
Also at Motherboard, Edwin Evans-Thirlwell explores a new video game in which one can play both the drone operator and the target of the strike.
At the Royal Aeronautical Society, Tim Robinson offers a few takeaways from the recent RAeS conference on military and commercial drones.
Photos have emerged on social media showing a visit by Iraqi Defense Minister Mr. Khaled al-Obeidi to Kut Air Base to supervise the inaugural flight of the Chinese-made CH-4B, a medium-altitude long-endurance drone.
At the New York Times, James Montague explores what happened to Ismail Morina, the Albanian drone operator who incited a riot at a soccer game between Albania and Serbia.
Swiss company Flyability created a video, called Drone Courtship, of two of its roll-cage-equipped Gimball drones flying through a forest at night.
Know Your Drone
Two researchers at the MIT Media Lab are developing concepts for autonomous flying furniture drones. (Motherboard)
The MIT Technology Review examines Google and Facebook's collaborative effort to make it easier for their drones to provide Internet access to remote areas.
Three British companies are developing an anti-drone system that can disable small drones using directed high-frequency sound waves. (BBC)
The Defense Advanced Research Projects Agency is looking to develop small drones that can vanish after completing their mission. (Defense One)
Two researchers at the University of Illinois are developing an algorithm that could allow unmanned systems such as robotic security guards to predict the movements of a human. (Defense One)
A team at ETH Zurich is developing a system for aerial drones to help ground robots navigate complex environments. (Mashable)
A team of researchers in Singapore has demonstrated how one could use a drone to intercept documents on their way to a printer through a WiFi connection. (Wired)
The BAE Taranis, a stealth combat drone demonstrator, will begin its third phase of testing. (Flightglobal)
Drones at Work
The U.S. Department of the Interior is exploring ways of using drones to fight wildfires. (The Hill)
Luminati Aerospace LLC, a high-altitude drone company, has proposed repurposing an old airfield in Long Island to build its aircraft. (Associated Press)
State officials in Vermont used drones to survey the damage caused by an Amtrak train that derailed last month. (Slate)
An unnamed Chinese official claims that China may use drones to expel U.S. ships that pass through the South China Sea. (South China Morning Post)
Singapore Post announced that it will start exploring ways of delivering mail using drones. (TechCrunch)
The Department of Agriculture has proposed using drones to drop thousands of moths over cotton fields to help combat the spread of pink bollworms. (Popular Science)
A drone was used to capture footage of a 50-lane traffic jam in outside of Beijing, China. (Wall Street Journal)
GreenPeace released footage from a drone of the damage caused by forest fires on Indonesia's Borneo island. (The Independent)
The Weekly Drone Roundup is a newsletter from the Center for the Study of the Drone. It covers news, commentary, analysis and technology from the drone world. You can subscribe to the Roundup here.
tags:
c-Aerial
,
drones
,
UAVs
---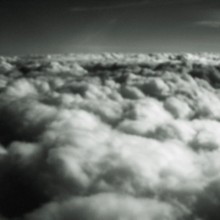 Center for the Study of the Drone at Bard College
a research and education initiative that brings together creative thinking and perspectives from a wide variety of academic fields to help the public better understand the drone and its implications.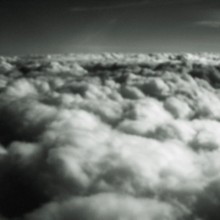 Center for the Study of the Drone at Bard College a research and education initiative that brings together creative thinking and perspectives from a wide variety of academic fields to help the public better understand the drone and its implications.